SIA Podcast Episode 5: He Saved His Family From Hurricane Katrina!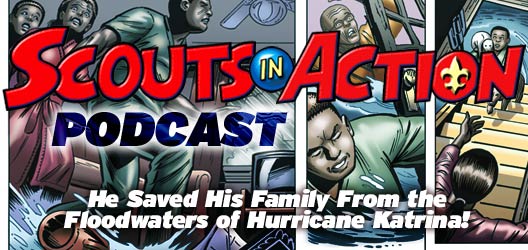 Jimmy Kennedy, 13, woke his family as Hurricane Katrina struck his home in D'Iberville, Miss., in the early morning hours. The electricity was out, and floodwaters were surging into the house.
Listen as Jimmy and his mother describe what he did to save his family from the floodwaters of Hurricane Katrina in a true story of Scouts in Action.