SIA Podcast Episode 9: He Saved the Boy From the Riptide!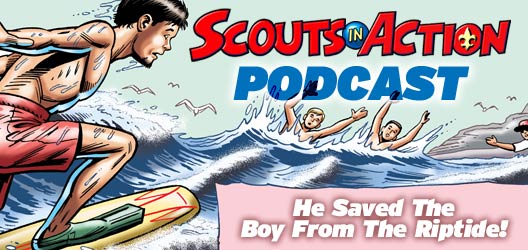 As Todd Staszak, 15, was bodyboarding at Hatteras, N.C., he heard cries for help. A man was trying to save his son and his son's friend as a powerful riptide pulled the boys away from shore.
Listen as Todd and others describe how he rescued the boys in a true story of Scouts in Action.