Top 10 Best Pokémon Jokes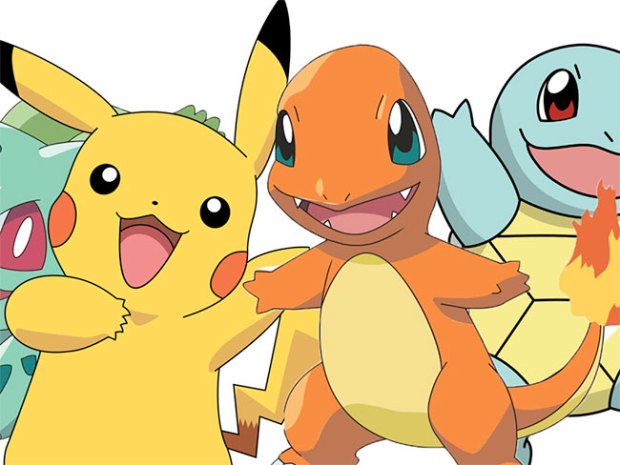 We asked Boys' Life readers to send us their favorite Pokémon jokes. Here are ten of the best.
Q: Why did the Wailmer cross the road?
A: To get to the other tide!
— Micah S., Pasadena, Calif.
Q: What does one Geodude say to the other Geodude?
A: Let's rock!
— Andrew G., Greenwood Lake, N.Y.
Q: What does an electric-type Pokémon say when they get gassy while drinking milk?
A: I'm Zaptos intolerant!
— Bryan W., Milford, N.H.
Q: What did the judge say when a Skunktank came into the court?
A: Odor  in the court!
— Austin J., Dresher, Pa.
Q: What do you do when your Loudred evolves?
A: Buy more earplugs!
— Nathan H., Ededn, N.Y.
Q: What do you call a scout that likes to chew gum while climbing Pikes Peak?
A: A Peak-A-Chewer!
— Alex L., Littleton, Colo.
Q: Which Pokémon could also be a pirate?
A: Arrrrrr-ceus
— Joshua N., Brick, N.J.
Q: What do you call a daredevil Weedle who does stunts on a motorcycle?
A: Weedle Knievell
— Brendan N., St. Louis, Mo.
Q: What's Wailord's favorite TV show?
A: Whale of Fortune
— Ethan C., Los Gatos, Calif.
Q: What is a Pokémon fan's favorite place to go in France?
A: Paras!
— Chase B., West Des Moines, Iowa
Inspire Leadership, Foster Values: Donate to Scouting
When you give to Scouting, you are making it possible for young people to have extraordinary opportunities that will allow them to embrace their true potential and become the remarkable individuals they are destined to be.
Donate Today