Making Your List? Here are 19 of the Best Toys, Games and Gadgets of 2019
Get the scoop on what's flying, racing, bouncing and lighting up on the toy scene this season. Each item on our list has been reviewed and approved by our kid toy testers.
---
LEGO UPS ITS GAME
At first glance, the augmented-reality Lego Hidden Side looks basic: eight spooky building sets, each with its own features. But add the smartphone app, and things get interesting. When you aim a smart device's camera at the Legos, all kinds of ghosts and ghouls are revealed. You can play the game as a character trying to stop the haunting, or you can play as a ghost! (Sets range from $19.99 to $129.99; lego.com)
---
A GLOWING START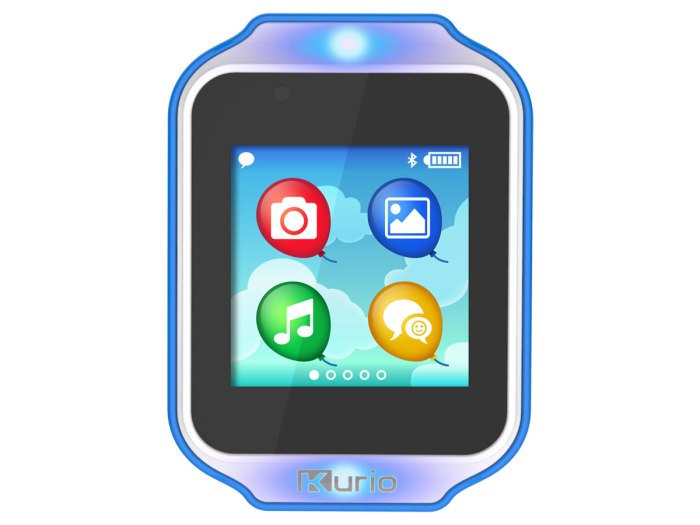 Not ready yet for big-time technology? Maybe Mom and Dad will let you start with the Kurio Watch Glow. Use this smartwatch to play music, take selfies and videos, track activity and have fun with glowing light effects. It comes with more than 20 apps and games. Our testers, ages 5 to 7, loved it. The 7-year-old — who is already into tech devices from his parents — was even impressed. ($49.99; kurioworld.com)
---
CLASSIC UPGRADE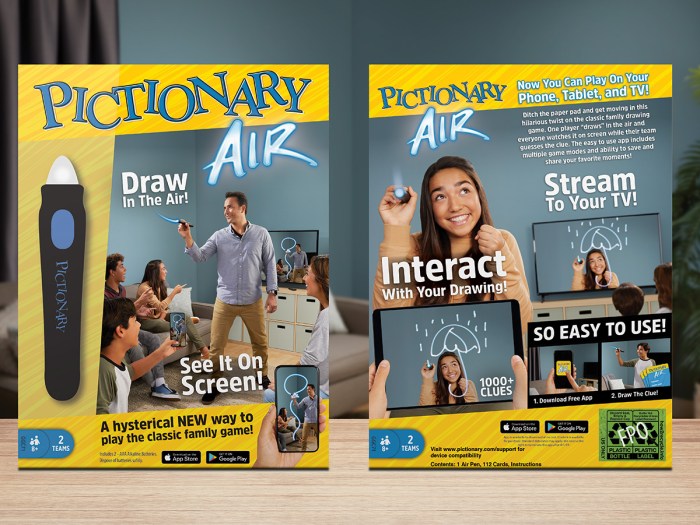 A traditional game gets a big upgrade with Pictionary Air. Download the smartphone app and point the phone camera at whoever is doing the drawing. They'll appear on screen along with their drawing. (Our testers say it works best if you can cast the phone's display onto a TV.) The player doing the drawing can't see what they're drawing, which often leads to hilarity. ($19.99; mattelgames.com)
---
EASY FLYER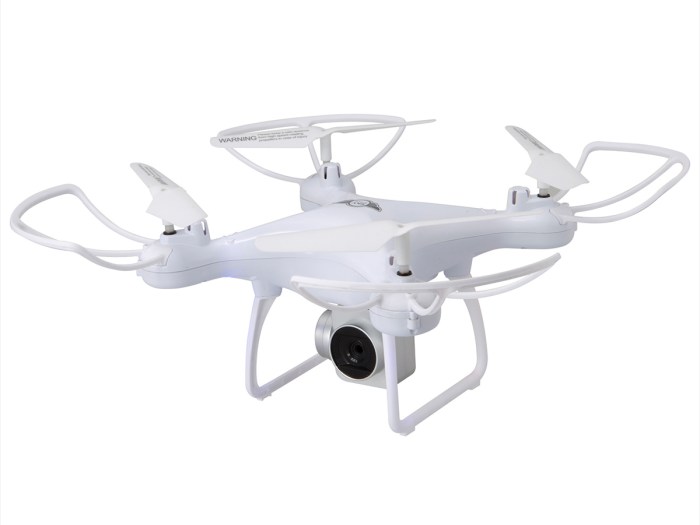 We test lots of drones every year, and every year they get better. The Pegasus Quadcopter continues this tradition. It's one of the easiest drones to fly that our 12-year-old tester has ever tried. He had it steadily flying within minutes, as well as taking photos and video of his house and backyard with the Wi-Fi camera. Battery life is limited, which is the norm for drones in this price range. ($79.95; gpx.com)
Before using flying toys, visit knowbeforeyoufly.org for guidelines from the Federal Aviation Administration.
---
HANG AND TWANG!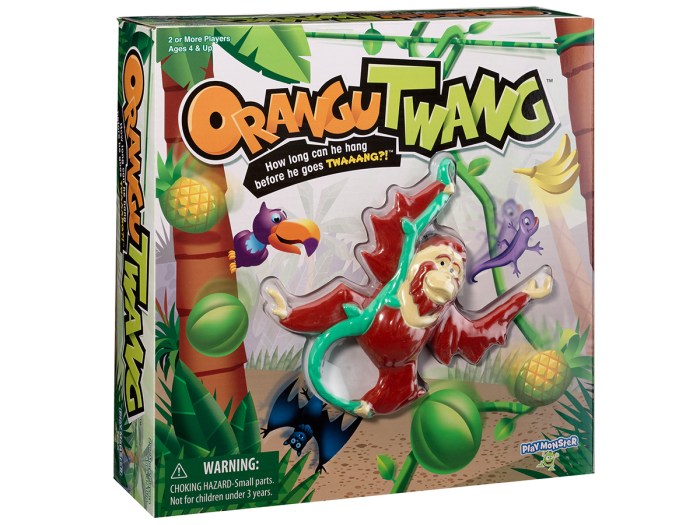 You'll be on the edge of your seat playing OranguTwang. Hang game fruit and jungle critters on the orangutan, but be careful. You never know when it'll suddenly "twang!" and send everything flying — and all the players laughing and screaming! Our 6-year-old tester had a great time, saying, "That game is crazy!" ($19.99; playmonster.com)
---
SCIENCE + ART = FUN!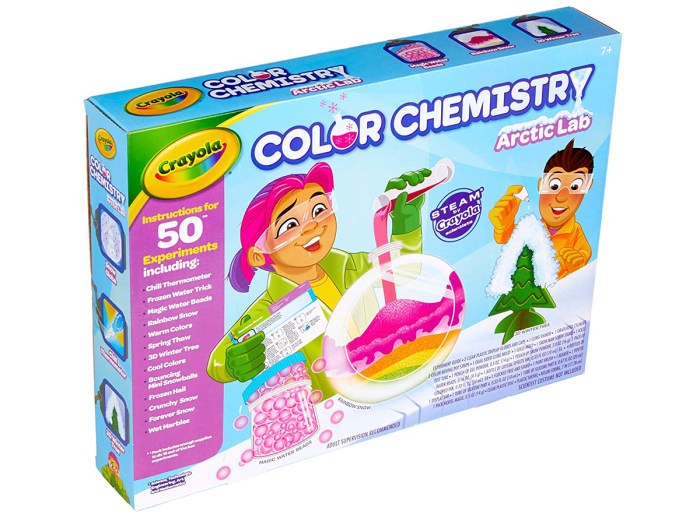 The Crayola Color Chemistry Arctic Lab is packed with 50 winter-themed STEAM (science, technology, engineering, art and math) activities that explore things like color, texture and temperature. Experiment with crystals, water beads, rainbow snow and so much more. Our 10-year-old tester says she was busy having fun for hours. ($24.99; shop.crayola.com)
---
BOUNCE AROUND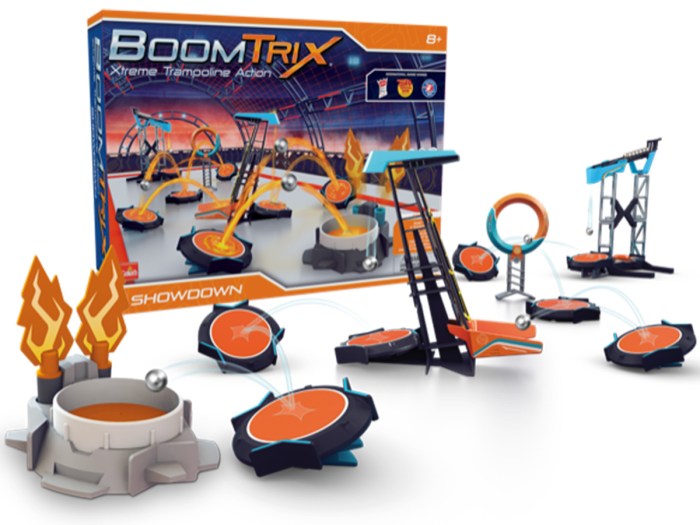 Boomtrix Showdown is all about trampoline engineering. Seriously. Set up a course of mini trampolines, launchers and obstacles, and then bounce the metal balls to the finish. Our 9-year-old tester says, "Each trampoline makes a different sound, which is funny." He says it was a fun challenge to get everything lined up just right. ($39.99; boomtrix.com)
---
OLD-SCHOOL LOOK, NEW-SCHOOL SOUND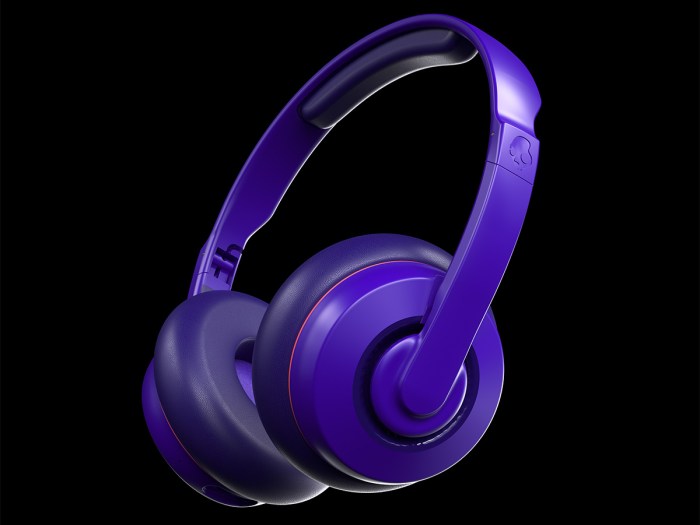 Before digital media and CDs, there were cassettes — small, thin plastic boxes that contained audiotape you'd play in a cassette player. Skullcandy's Cassette on-ear headphones are inspired by those classic designs from the 1980s and '90s, with the bonus of Bluetooth tech and excellent sound quality. Our 12- and 14-year-old testers couldn't tell much of a difference between these reasonably priced headphones and a much more expensive "trendy" model. ($29.99; skullcandy.com)
---
TOWER POWER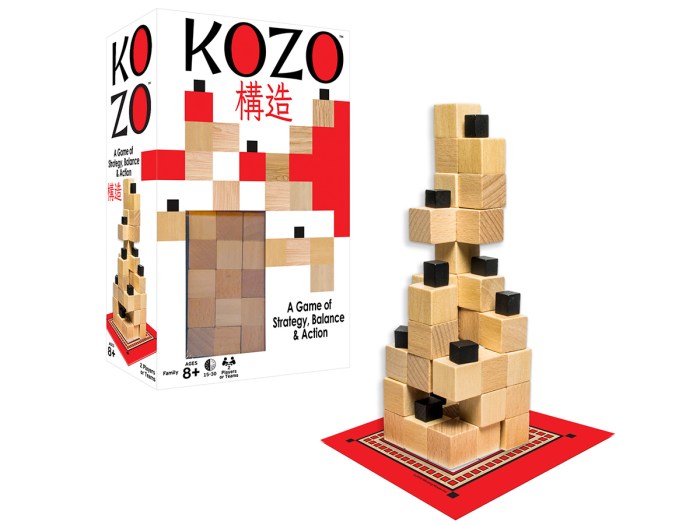 With Kozo, go head to head building a tower with polycubes, along with special cubes designed to thwart your opponent's next move. Our testers, boys and girls ages 9-14, say it's "really fun" and have been playing it "over and over." ($20.95; winning-moves.com)
---
SWEET RIDE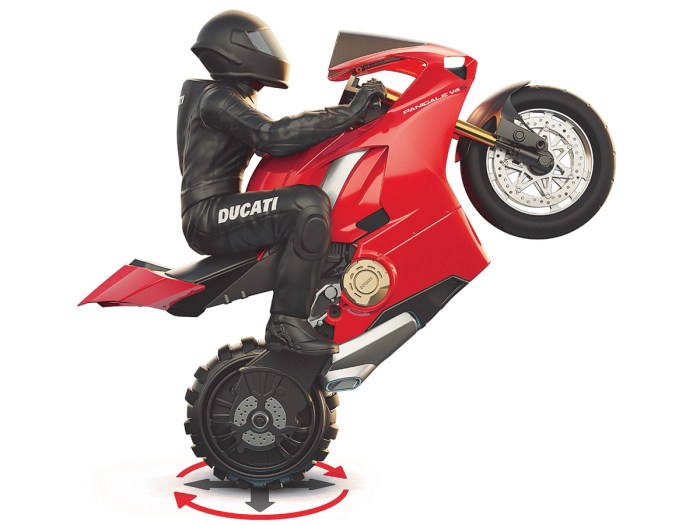 Get this: The Upriser Ducati Panigale V4 S remote-controlled motorcycle is self-balancing, and you can drive it in different directions as it pops wheelies. Donuts and drifts are also on its stunt list. Our 15-year-old tester says you "need to be a bit older, like 12 and up" to use it, "as you need strength for the controller." He reports that "it rides well on pavement, but if it's kind of rocky, the bike will fall." ($149.99; ducati.com)
---
A SMASH HIT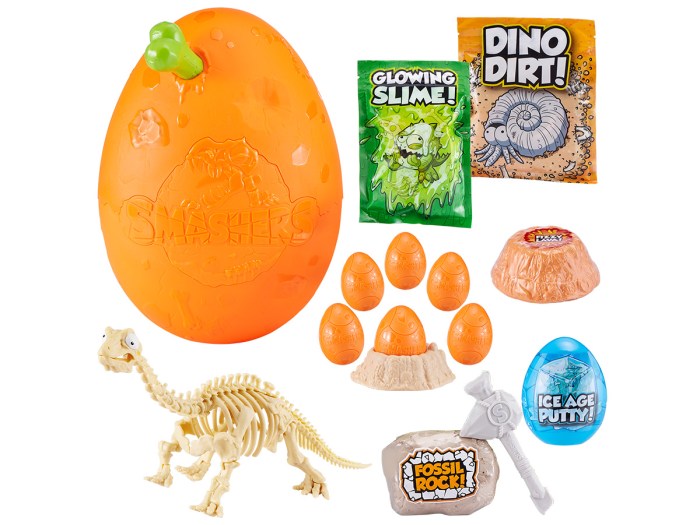 Smash open the Dino Smashers Epic Egg and start your adventure. The scratch n' reveal map gives you clues to find fossils. You'll also find a dino yolk egg bag, digging tool, smash-o-saur, 6x smash eggs and a smash egg rebuilder for even more fun. But we aren't listing everything you'll find. Don't you want some of it to be a surprise? ($24.99; smashersworld.zuru.com)
---
DRIFTING ACTION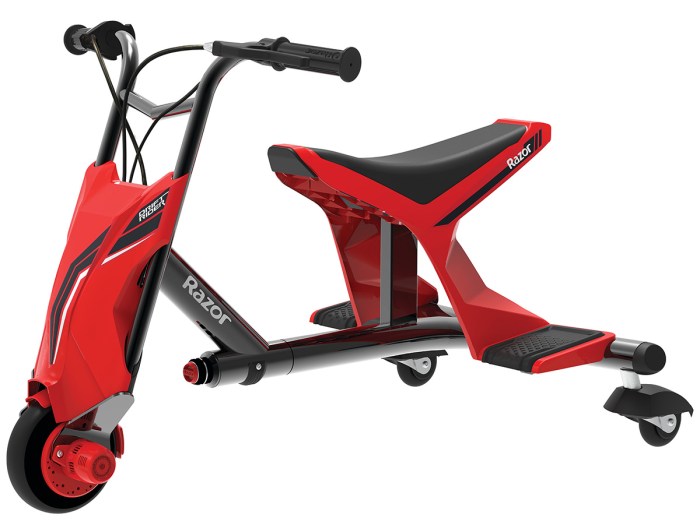 Our 12-year-old tester found the Razor Drift Rider electric scooter has just the right combo of speed and maneuverability. The two rear wheels move independently of the front tire, letting the scooter "drift" — move sideways for a short way as you take a sharp turn. It's fun but tricky. The scooter maxes out at 9 mph, which is plenty fast when you're drifting. Be sure to wear a helmet. Recommended for ages 9 and up. ($249.99; razor.com)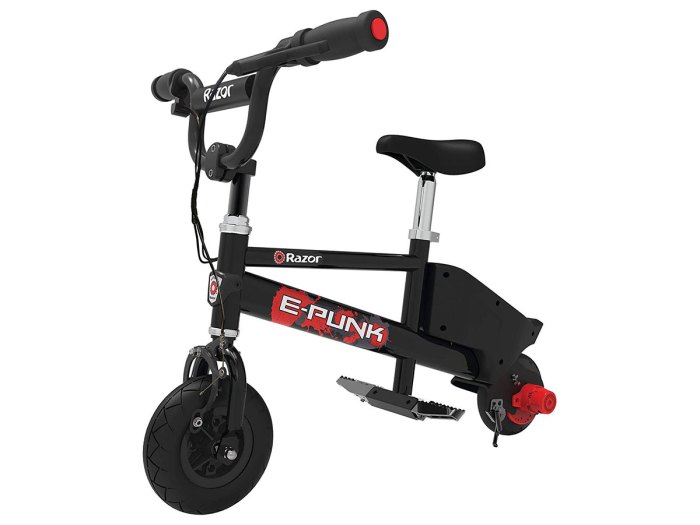 Younger riders might want to try the Razor E-Punk. You can't drift on this "micro bike," making it a little less extreme than the Drift Rider but still plenty of fun. ($159.99; razor.com)
---
ARCHERY TO THE MAX
Archery goes into hyperdrive with the HyperStrike Bow. You can shoot the soft foam Zonic Whistle Arrows super far — up to 250 feet — in your target competitions. Our 14-year-old tester loved it. She says, "The bow and darts are really cool, because it's easy to use and shoots far. I like that it whistled." ($29.99; zing.store)
---
SPIN AND SPLATTER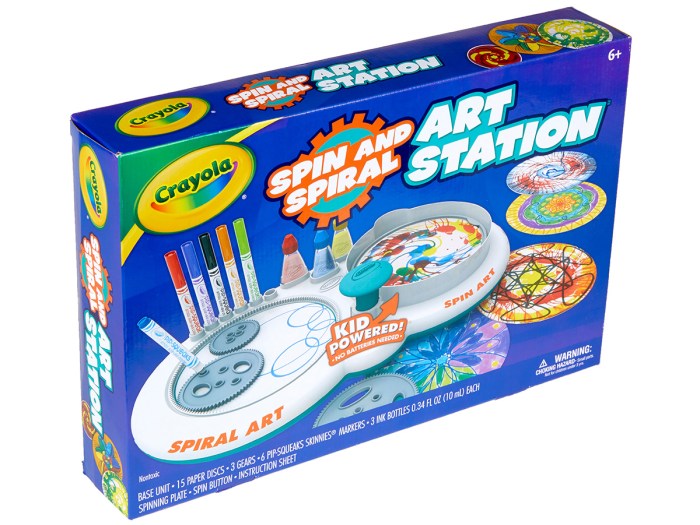 Our 10-year-old tester loved the Crayola Spin and Spiral Art Station. Her favorite was the "spin" part of the station, which she used to create crazy-fun splatter art with different colored ink and paper discs. The "spiral" side uses three gear-like stencils for tracing with markers. ($19.99; shop.crayola.com)
---
GET IN THE CODE MODE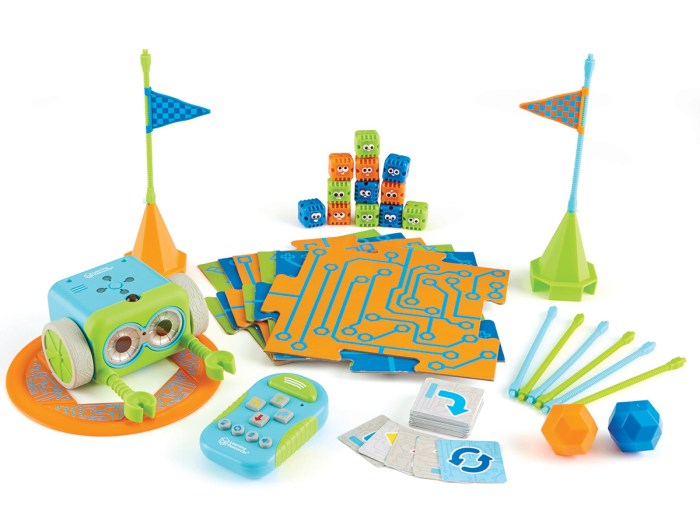 Botley the Coding Robot Activity Set makes learning to code fun. Botley can detect objects, carry out looping commands, run obstacle courses and much more. Our 6- and 9-year-old testers say it's really fun, but they advise you press the trash button each time before creating a new code — otherwise, your new one is added to the old. ($79.99; learningresources.com)
---
UP THE WALLS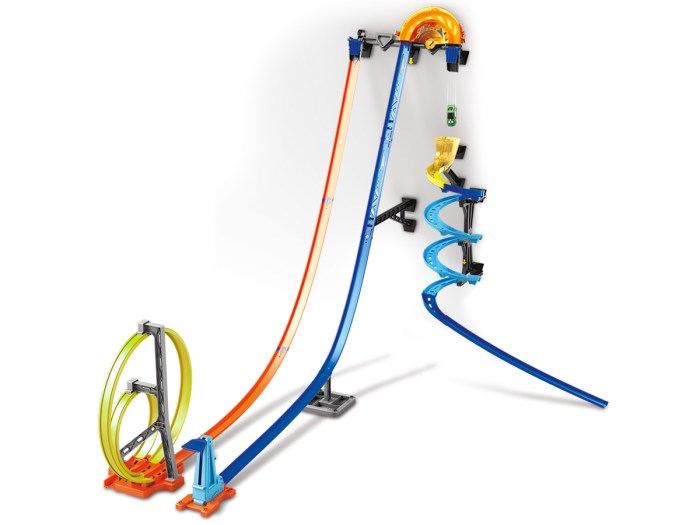 "It's cool to see cars shoot straight up the track," our 10-year-old tester says about the Hot Wheels Track Builder System Vertical Launch Kit. "They go really fast, and it's fun to watch them go." Each track piece locks into place, and you stick the system to the wall, so make sure you have the room (and permission!) before setting it up. ($49.99; hotwheels.mattel.com)
---
PONG ON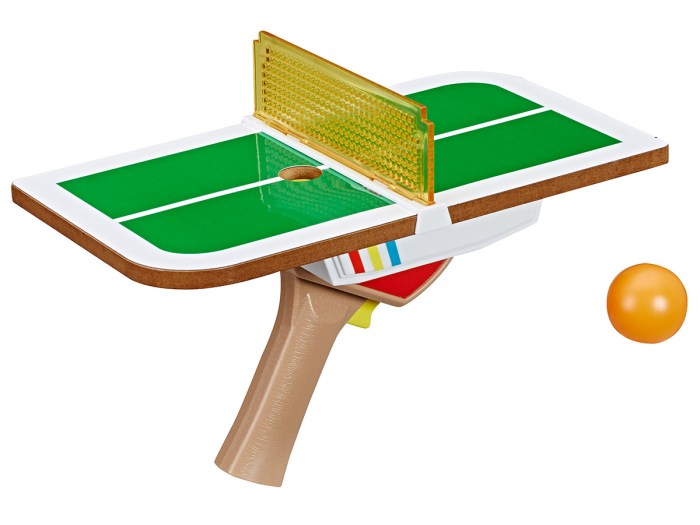 Get some solo table-tennis action with Tiny Pong. Move the handheld "court" back and forth to keep the ball going. The game keeps track of your bounces, so you don't have to count while trying to beat your personal best. You can play in beginner to expert modes. The lights and sounds will cheer you on! ($19.99; shop.hasbro.com)
---
BUILDING EXCITEMENT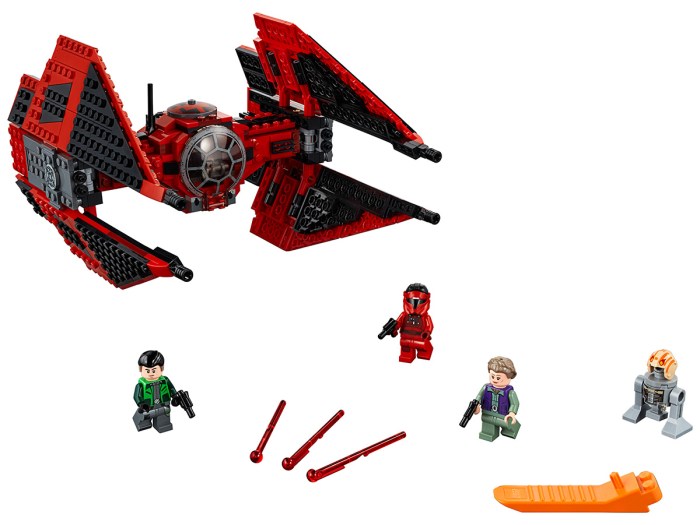 Add to this season's Star Wars excitement with Lego's Major Vonreg's TIE Fighter. Our 11-year-old Lego expert had a blast putting it together, which took her less than a day. Three minifigs and a cockpit that opens are included. And, of course, the spring-loaded shooters are fun. Just be careful not to lose the tiny ammo. ($55.99; lego.com)
---
HAVE A BALL — INSIDE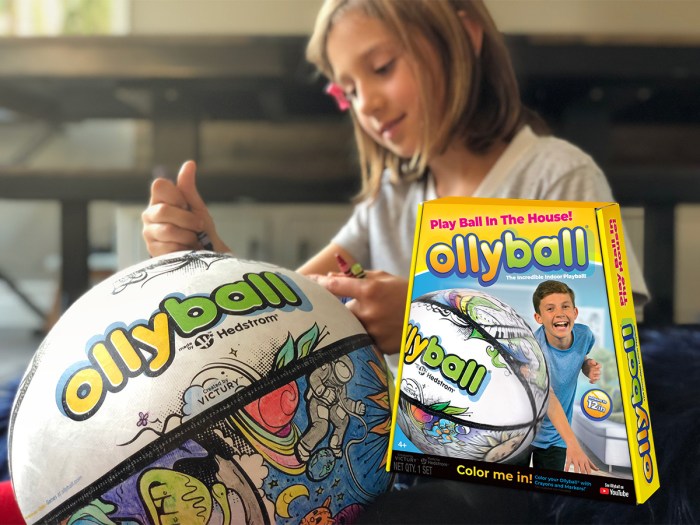 Here's a ball Mom and Dad just might let you kick around the house. Ollyball was designed for it, with an inner system that keeps it from hitting stuff too hard. An added bonus is that you can customize it with crayons and markers. Our testers, boys and girls ages 5-14, all had a lot of fun with it. ($14.99; ollyball.com)
Inspire Leadership, Foster Values: Donate to Scouting
When you give to Scouting, you are making it possible for young people to have extraordinary opportunities that will allow them to embrace their true potential and become the remarkable individuals they are destined to be.
Donate Today