8 joys of playing the Mega Man Legacy Collection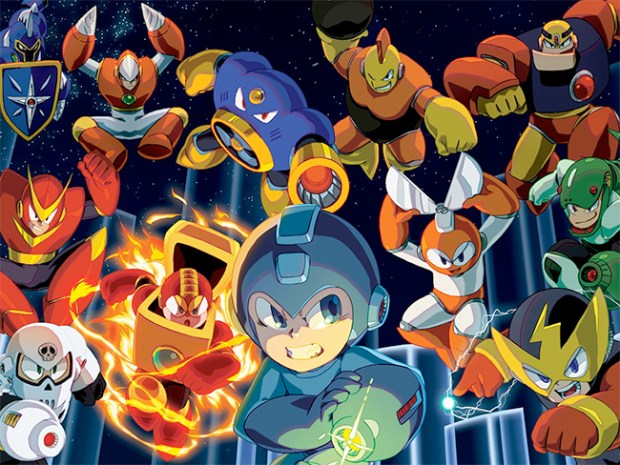 Here's what we like about this collection of original games celebrating Capcom's iconic Blue Bomber.
1. You get six classic platform games, all remastered in high-definition. Each gives you that pumped-up feeling of challenge, and the level design is nearly perfect. In fact, games like the upcoming Mighty No. 9 are striving to match that level design today.
2. There's so much here, it's like you've been invited to a party that celebrates this lovable, blue battle robot. He's actually based on a cartoon called Astro Boy. Both have similar eyes and body types.
3. The soundtrack is awesome. You don't mind hearing the rocking theme song over and over again.
4. Your goal is to defeat a variety of Robot Masters and then crack down on the super boss, Dr. Wily. But you have to figure out which weapon will work best on a particular boss. Tip: You can eliminate Elec Manwith Cut Man's weapon — sharp scissors.
5. The challenges are fun, but tough. Try felling the Yellow Devil in less than six minutes. It's no walk in the woods. But if you get in the right rhythm and shoot him in the eye, you can do it.
6. Extras. You get a variety of 3-inch round stickers in the package and Mega Man themes, too. You can even change the game to Rock Man, the original Japanese version.
7. It's a museum. There are tons of original drawings, character sketches, box art and manuals. You'll especially like the detailed Bomb Man stage and the Ice Man Stage concept art.
8. There's a special amiibo in the 3DS Collectors Edition. It's a shiny gold Mega Man figure which unlocks 11 maddening challenges like a Doc Robot battle. One thing about the 3DS version, though. The games froze my system a few times while I played and there's not much in 3D.
— The Games Guru
Inspire Leadership, Foster Values: Donate to Scouting
When you give to Scouting, you are making it possible for young people to have extraordinary opportunities that will allow them to embrace their true potential and become the remarkable individuals they are destined to be.
Donate Today