Inside the Epic Nintendo Switch Unveiling Event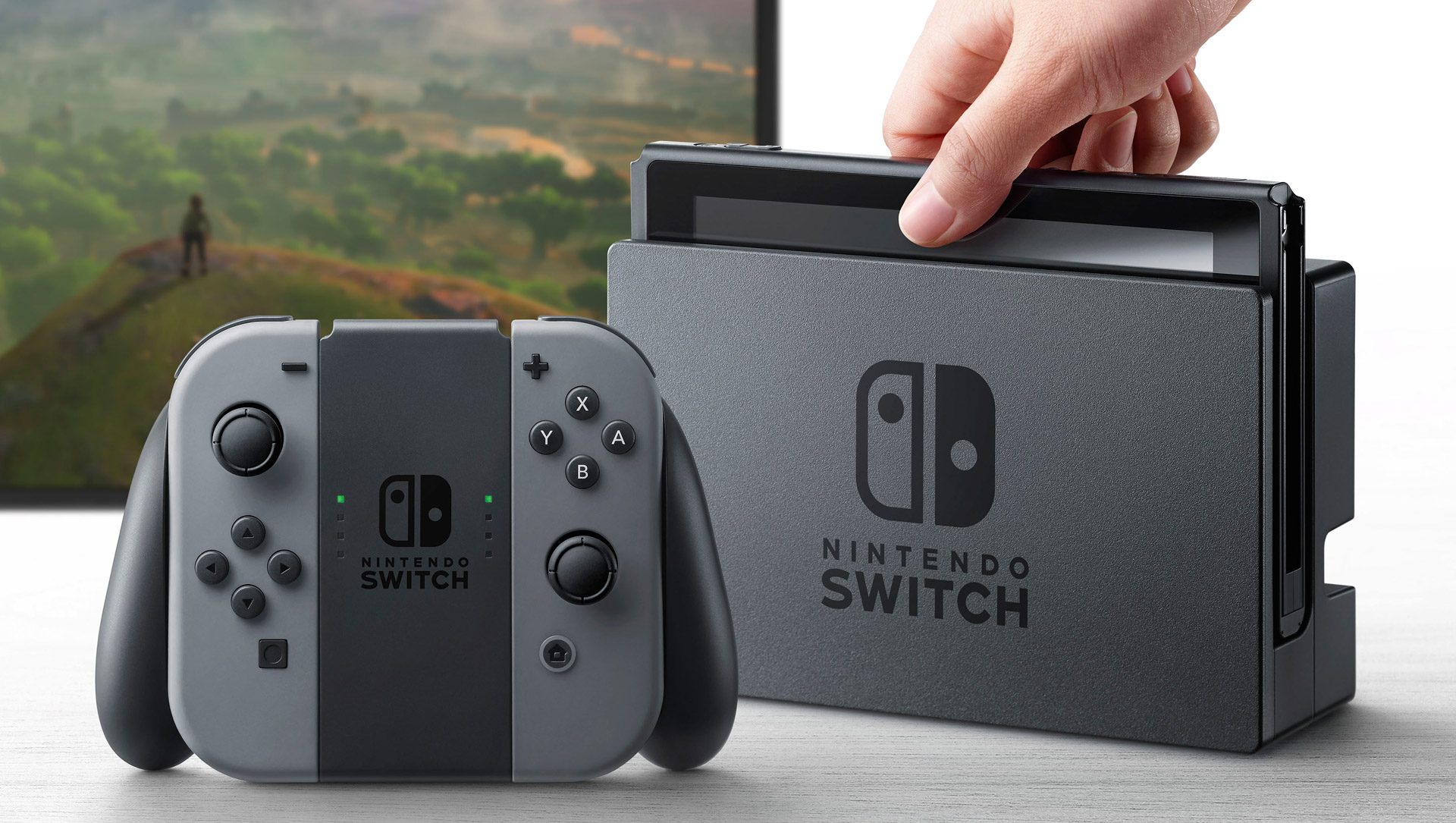 It turns out that Friday the 13th was a very lucky day for Nintendo fans. The BL Games Guru made a stop at the Nintendo Switch event in New York City to check out the new console, which hits stores March 3. Here's what he saw:
Crazy Crowds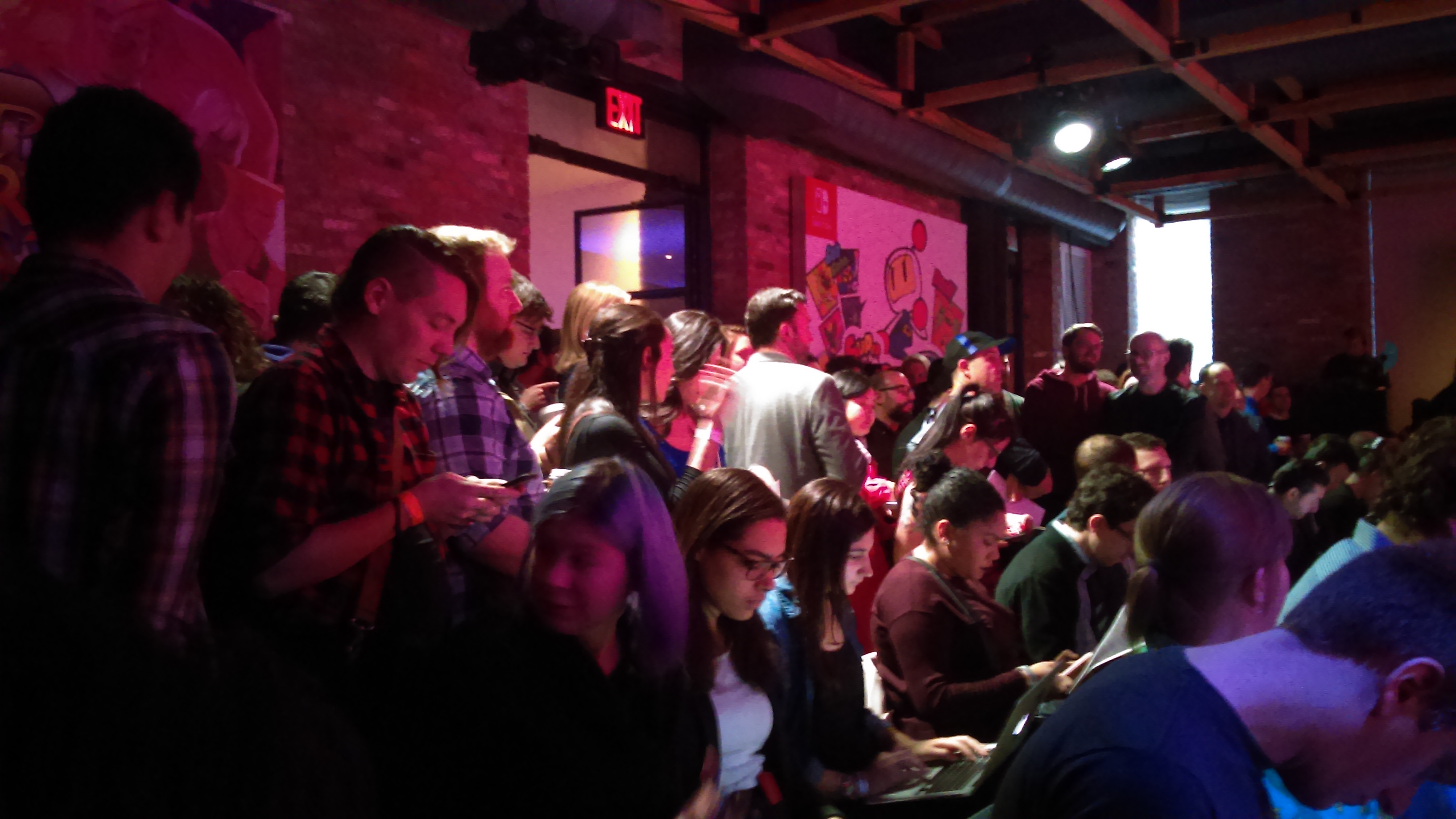 I was told there would be a manageable crowd of writers at the Nintendo event. But the small room was so packed that the New York City Fire Department would have issued a violation. Still, the crowd was pretty excited! After all, it was the debut of an important Nintendo console, one that's better than the Wii U.
Nintendo's President Holds Court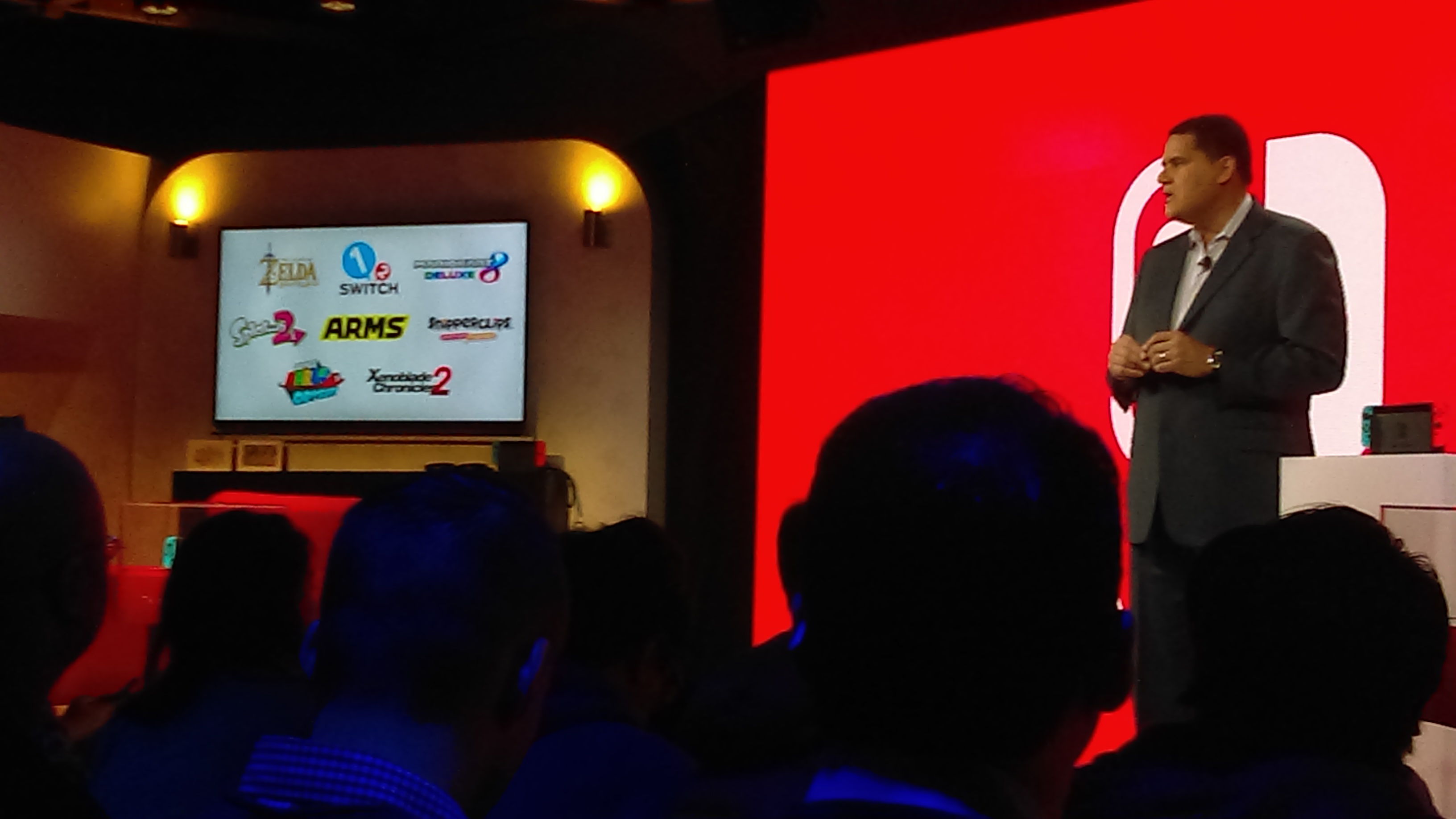 Reggie Fils-Aime, Nintendo's president, spoke of "the excitement, the anticipation" for the company's roster of games for the Switch console, which will cost $300 when it launches on March 3. Of course, the best thing about it is that The Legend of Zelda: Breath of the Wild will premiere on that day as well.
Finally, The Legend of Zelda!
Yes, it's almost here! I played about 20 minutes of Breath of the Wild, the long-delayed, open world game from Nintendo. You start as Link, who's been asleep for 100 years. As you wake, you hear a lovely voice from … somewhere. It may be Princess Zelda, but no one's saying. You move around in a cave. So far, it's just an OK game. But a passage opens to the brightly sunlit world. You walk to the edge of a cliff to see a vast expanse of fields, lakes and mountains. It was so beautiful, I got a little choked up.
Then you meet a mysterious hooded man who calls himself "an old fool" and he tells you how the world has fallen apart since you've been asleep. You also get a giant sword and see a massive, beast made of black smoke who has the head of a boar. You move on to a huge tower and get a map of the Hyrule world. Just when you're about to receive a hang glider to take you to the next location, the demo ends. You definitely are left wanting more.
There's This Weird Cow Milking Game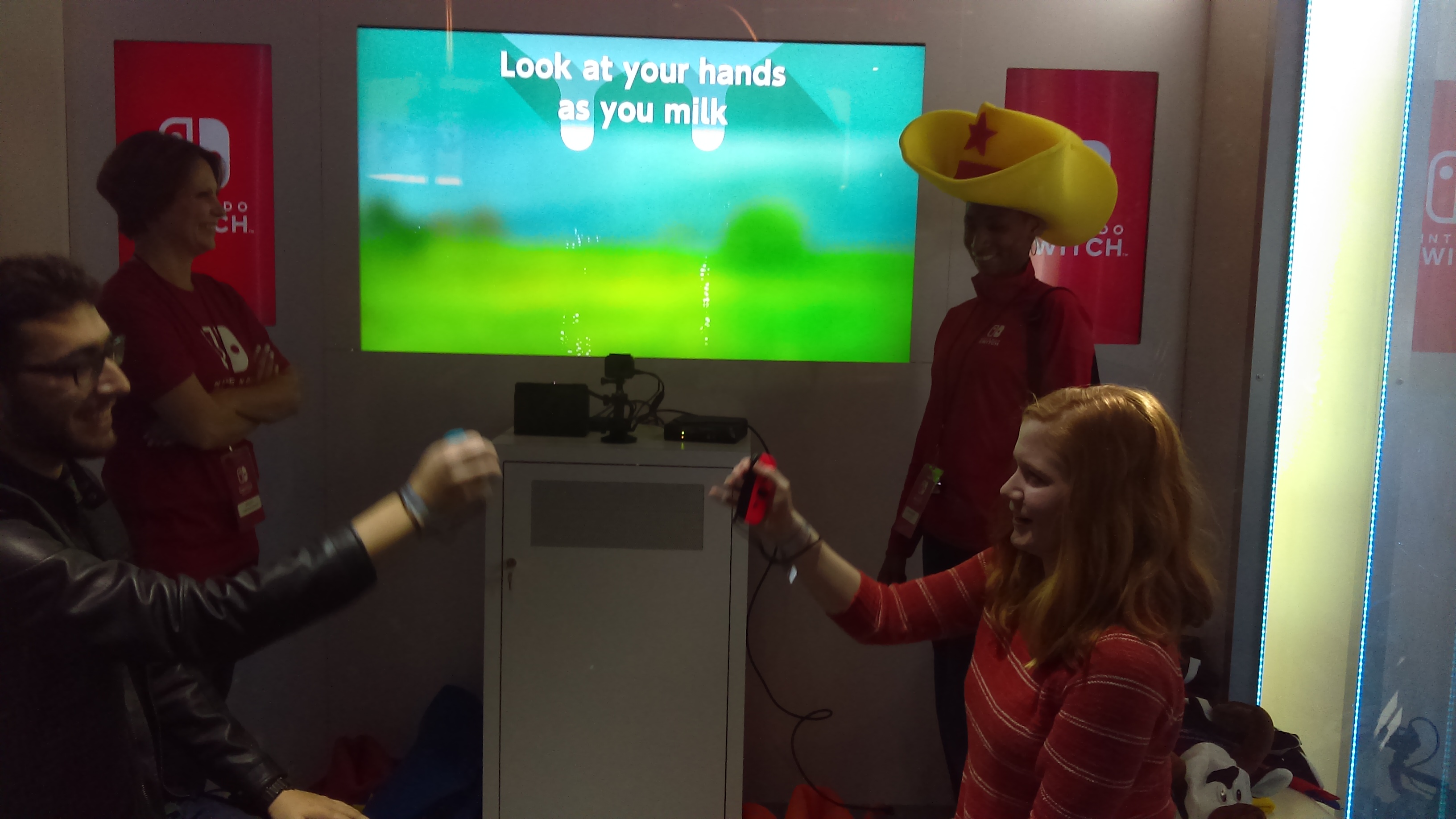 Also, here was a party offering called 1-2-Switch, which features many cooperative mini games. One short battle lets you and a pal have a series of old West-type shootouts. Another mini game lets you and a friend milk a cow. The person with the most milk wins. It's all meant to showcase the versatility of the Joy-Cons, the new Nintendo controllers. But milking a cow felt weird to me.
So How Are Those Small Joy-Con Controllers?
They're on the tiny side. But they're pretty versatile and they're easy to use once you get the hang of them. They have a lot of buttons, but not the unwieldy amount that the Wii U Gamepad possesses. You can use the Joy-Con controller on your big screen TV. Or, they fit on the sides of the portable Switch Console so you can take them with you when you travel.
Arms Could be A Wonderful Fighting Game
While it won't appear on launch day, Arms features various robotic and android characters you can battle in a circular circus-type ring. To strike a blow, characters' hands stretch way across the ring. And fighting is actually fairly complex. You can't just go in and punch or your opponent might bob and weave or even jump over your blow. You have to time your moves correctly to win.
Snipperclips Is Easy to Learn
But it's hard to master. With another journalist, I sat down to solve a simple puzzle. We had to shoot a basketball into a basket. Our characters were shaped like gumdrops. I had to cut a section out of my opponent's gumdrop so he looked like a quarter moon. Then, he was able to snatch up the ball, jump on my head and try to get a basket. Snipperclips might well be an engaging coop game for the entire family. Here's another puzzle where you sharpen a pencil. (Remember pencils?)
Super Mario Odyssey
Super Mario Odyssey, the new game featuring the lovable plumber known around the world, wasn't playable at these demo sessions. But there was a trailer, and at one point you saw Mario roll up into a ball like Sonic The Hedgehog. Does this mean that Sonic will make an appearance in the game? You'll have to wait until the fall to find out.
Where Was Mr. Miyamoto?
Shigeru Miyamoto, Mario's and Zelda's creator, was nowhere to be seen at the event. But he was said to be there, doing a special Nintendo Treehouse video. Here's what he said.
More Games!
Here are just a few of the other games for the Nintendo Switch that will be releasing soon.
Mario Kart 8 Deluxe
Splatoon 2
Puyo Puyo Tetris
Inspire Leadership, Foster Values: Donate to Scouting
When you give to Scouting, you are making it possible for young people to have extraordinary opportunities that will allow them to embrace their true potential and become the remarkable individuals they are destined to be.
Donate Today