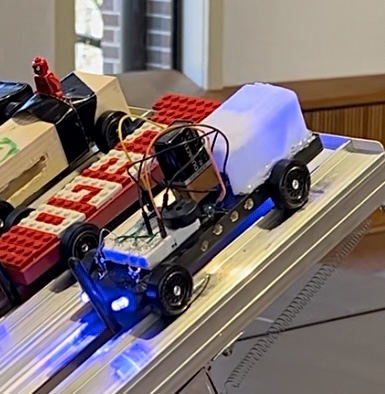 The cyber car is a car with 2 led headlights, under lighting, and a speaker that plays various songs such as "Never Gonna Give You Up" and the original Super Mario theme. This is all powered by a single 9v battery and is still under the weight limit and the right dimensions to race. Inside, it houses an Arduino Nano, a small micro controller. Its housing is made out of 3d printed plastic.
Inspire Leadership, Foster Values: Donate to Scouting
When you give to Scouting, you are making it possible for young people to have extraordinary opportunities that will allow them to embrace their true potential and become the remarkable individuals they are destined to be.
Donate Today