Washington Crossing the Delaware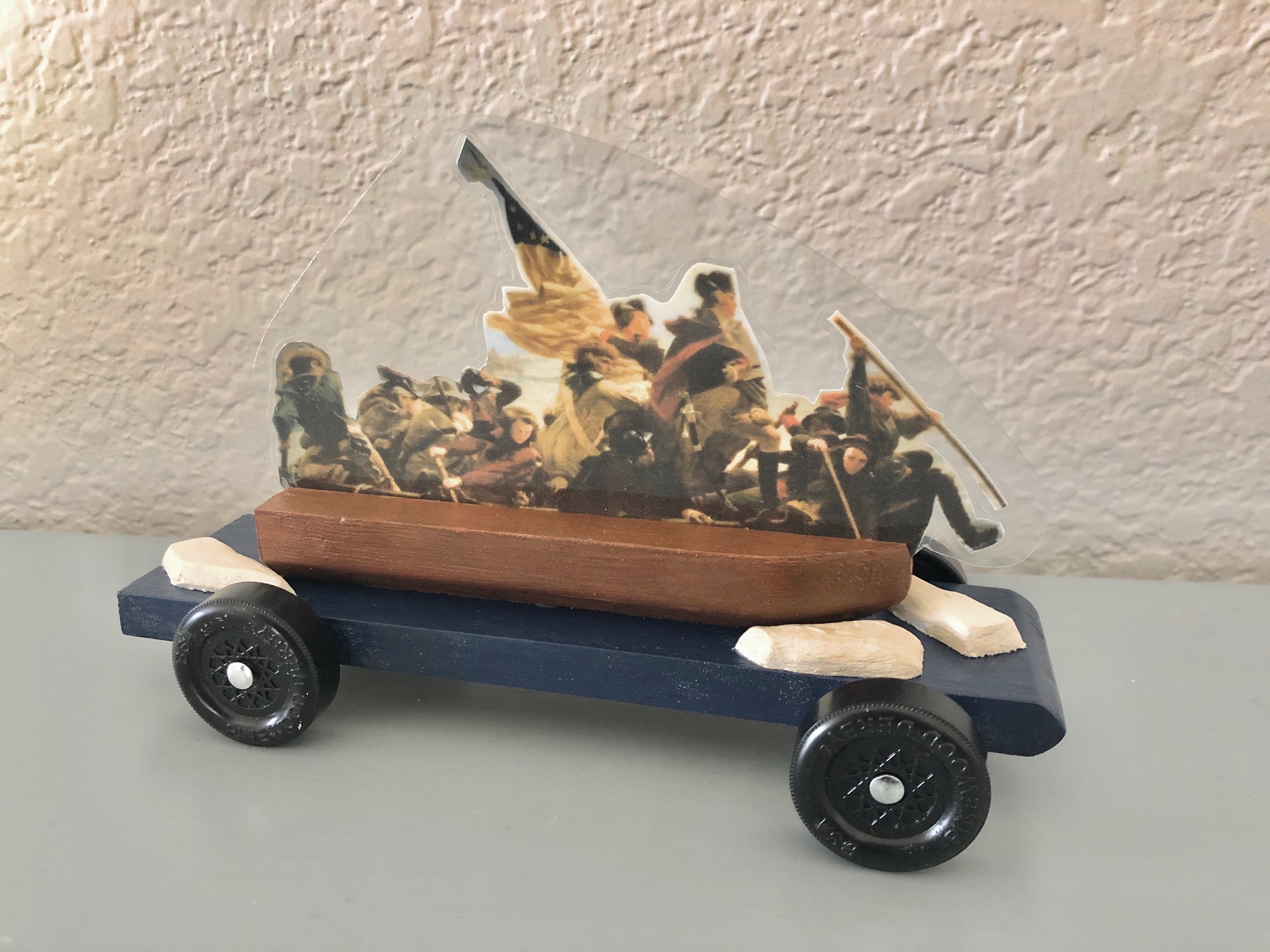 A diorama depicting the famous painting of Washington crossing the Delaware. The wooden boat and chunks of ice were carved separately, & the people are a cut out that was laminated.
Inspire Leadership, Foster Values: Donate to Scouting
When you give to Scouting, you are making it possible for young people to have extraordinary opportunities that will allow them to embrace their true potential and become the remarkable individuals they are destined to be.
Donate Today