How to Get Started With Scuba Diving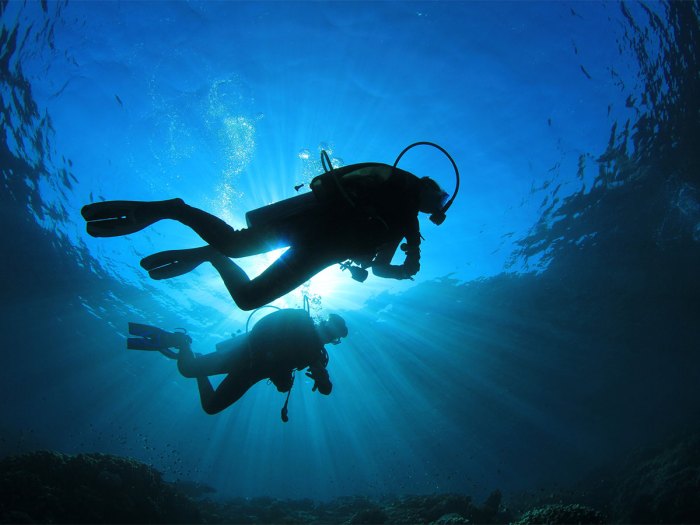 The Scuba BSA program introduces qualified Scouts and Venturers to the special skills, equipment and safety precautions associated with scuba diving. Completion of Scuba BSA requirements sets the stage for additional training but does not qualify the participant to dive independently.
You can get your scuba certification from any agency recognized by the BSA or any member of the World Recreational Scuba Training Council.
Scuba industry standards for open-water diver certification require the student to be at least 15 years of age. Several of the scuba organizations recognized by the BSA offer junior open-water certifications for those as young as 10 as long as they dive with an adult buddy who is open-water certified.
To see the requirements for the BSA's scuba merit badge, go here:
https://filestore.scouting.org/filestore/Merit_Badge_ReqandRes/Scuba_Diving.pdf
To get the full lowdown on the BSA's scuba program, go here:
https://www.scouting.org/outdoor-programs/aquatics/scuba-bsa/
https://filestore.scouting.org/filestore/pdf/19-515.pdf