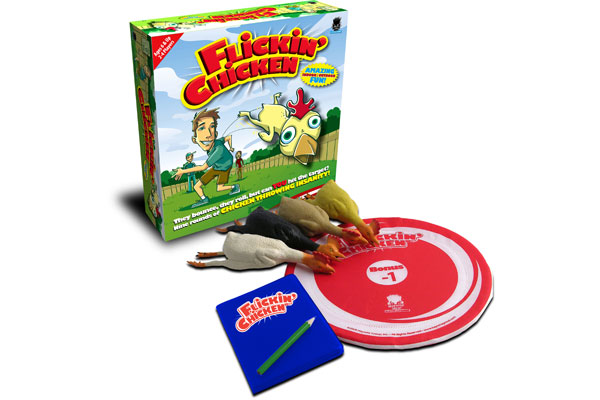 Yes, Flickin' Chicken looks ridiculous—and it really is. But this rubber chicken-throwing game is lots of fun! Whoever hits the target with the goofy chickens in the least number of flicks wins. ($19.99, $29.99 for tournament edition).
All prices listed are MSRP -- manufacturer's suggested retail price. You can often find better prices at stores or online. Purchases from Amazon.com links on this page help support
Boys' Life
and the Boy Scouts of America.