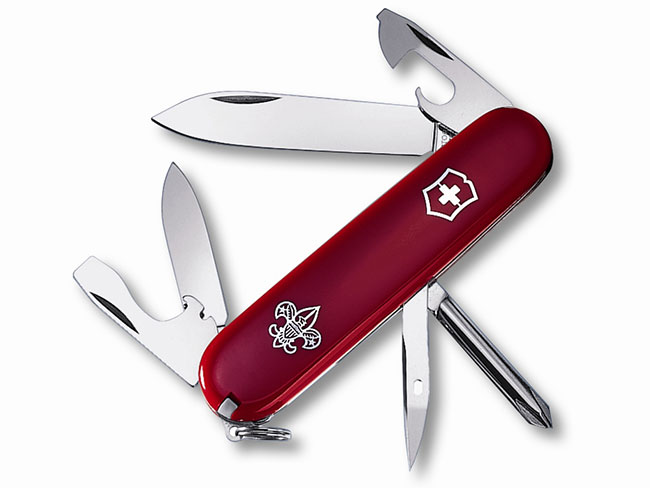 There's a reason for the enduring popularity of lightweight folding Swiss Army knives: They do a lot. The Swiss Army Hiker ($30) gives you 13 tools, including two steel blades, three screwdrivers, bottle and can openers, tweezers and even a small wood saw. You'll be hard-pressed to find a better value in a small folding knife. 2.7 oz.
Inspire Leadership, Foster Values: Donate to Scouting
When you give to Scouting, you are making it possible for young people to have extraordinary opportunities that will allow them to embrace their true potential and become the remarkable individuals they are destined to be.
Donate Today