Basic rock climbing equipment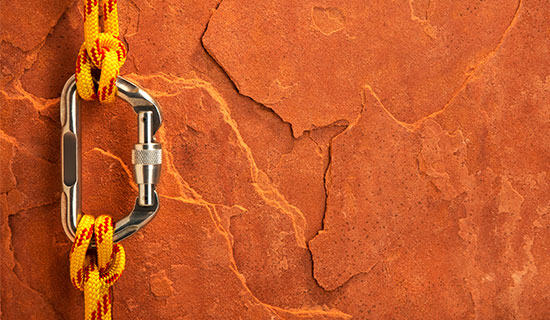 Q. What kind of basic equipment do I need to go rock climbing with some friends?
— Bouldering Brandon, via email
A. If you're headed to a climbing gym, it's easy: Most gyms rent everything you need. If you'll be climbing outdoors, your friends might already have all of the ropes, carabiners and belay devices for the group, so that means you'll need only a few things.
First, get a climbing helmet like the Petzl Elios ($66; petzl.com). (A bike helmet won't work because it's not designed to protect you from falling rocks and such.) Next, you'll need a climbing harness. It's basically a waist belt with loops; it lets you attach yourself to the climbing rope. Look for a basic model like the Black Diamond Alpine Bod ($40; blackdiamondequipment.com). Climbing shoes would be nice, but for your first time, regular athletic shoes or light hikers will work just fine. Be sure to wear pants that are slightly loose to give your legs plenty of mobility. Have fun, and climb safely!
---
Ask the Gear Guy
Not sure which gear to buy? Need tips for maintaining your equipment?
Click here to send in your questions for the Gear Guy
. Selected questions will be answered here and in the printed magazine.
---
Inspire Leadership, Foster Values: Donate to Scouting
When you give to Scouting, you are making it possible for young people to have extraordinary opportunities that will allow them to embrace their true potential and become the remarkable individuals they are destined to be.
Donate Today