Subscribe to Scout Life Today and Get a FREE Digital Bundle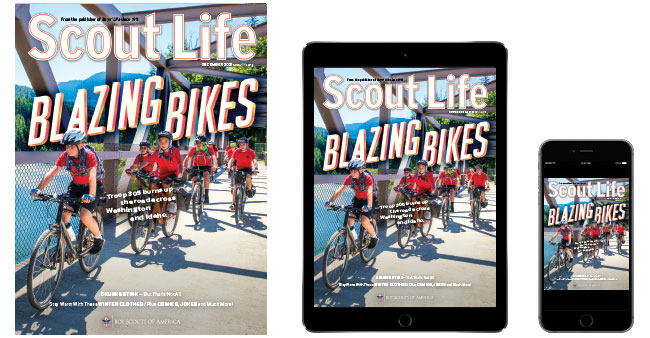 Get Scout Life magazine delivered to your door, tablet and smartphone for a full year.
Use discount code DIGPRT10 at checkout to get both print and digital editions of Scout Life for a special price of $12 per year. That's 10 issues of the best of a kid's life — all in Scout Life. Order a subscription for yourself, your child or for anyone else who would enjoy reading Scout Life magazine.

Make reading fun.

Get the most out of Scouting.

Read in print or on any device!
Check out the free online sample issue! And don't forget to use discount code DIGPRT10 at checkout!
SPECIAL INTRODUCTORY BUNDLE PRICE — $12
To subscribe now, click on the button below or call 1-866-584-6589.
CLICK HERE TO SUBSCRIBE!
Use discount code DIGPRT10
---
OUTSIDE THE U.S? Click for print and digital international orders. For digital only, search for Scout Life magazine in your device's app store.
Need help? Renew | Change your address | Subscriber Services or call 1-866-584-6589 if you have any questions.
---