The Great Summer Joke Challenge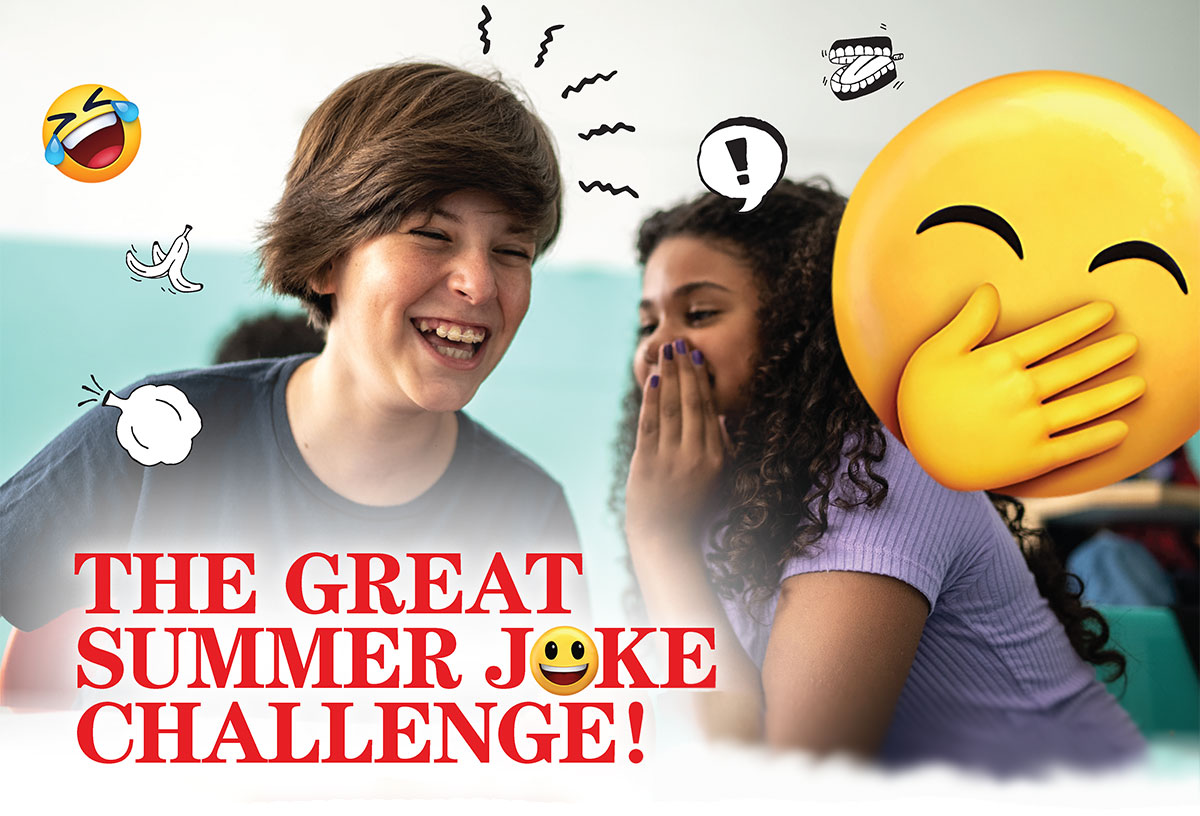 UPLOAD A VIDEO OR AUDIO OF YOURSELF CRACKING YOUR BEST JOKE!
OR SUBMIT A HAND-DRAWN COMIC TO REALLY BRING YOUR JOKE TO LIFE!
We'll show as many of your jokes as possible during a special episode of #TrekOnTuesday at 3 p.m. Central on July 18. Watch the show on Scout Life's Facebook or YouTube channel!
Use the form below to submit a link to a YouTube, Vimeo or Instagram video of yourself telling your joke. You can also upload audio of your joke or send us an image of your comic.
Please don't include any personal information like your last name, address, email or phone number in your submission. Always make sure you have your parent's permission before submitting anything on the Internet.
Remember, all jokes should obey the Scout Law. Please make sure your joke is friendly, courteous, kind, cheerful and clean.