Scouts Surprise Hurricane Victims Who Lost Their Toys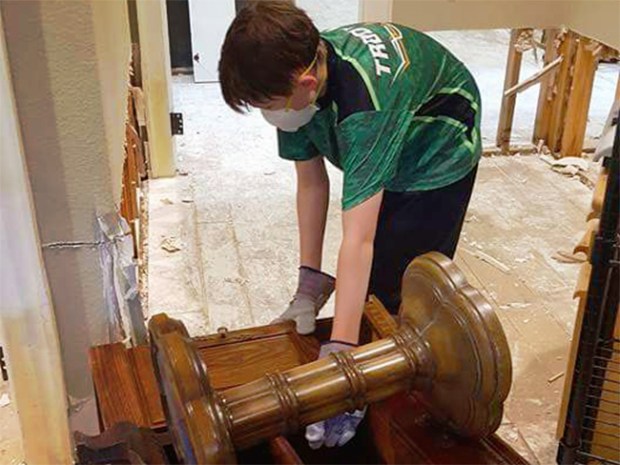 Earlier this fall, Hurricane Harvey dumped more than 40 inches of rain over the Gulf Coast of Texas. Many families lost their homes and most of the possessions inside.
Rafe, Jarrett and Noah Kotalik, along with other members of Troop 1772 in The Woodlands, Texas, couldn't just watch it happen. They knew they had to act.
They cooked meals for overworked and overtired emergency dispatchers. They did the dirty work at the local Red Cross shelter — cleaning floors, taking out the trash and doing laundry.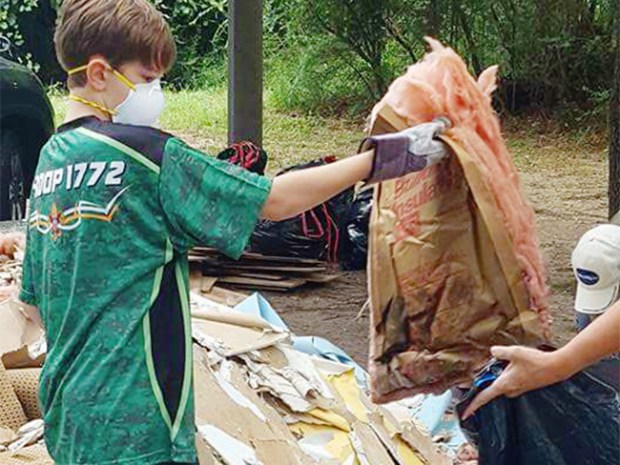 And, when it was safe, they walked from house to house, helping residents clean up and asking the rebuilding homeowners what else they needed.
One thing that struck them the most was the children who had lost all of their toys. The adults of course were worried the most about shelter and electricity and fresh water. Many of the young children just wanted their toys back.
The Scouts conducted a donation drive, asking for gently used toys. They then took the dolls they received to the local American Girl store, where the employees cleaned the dolls and styled their hair.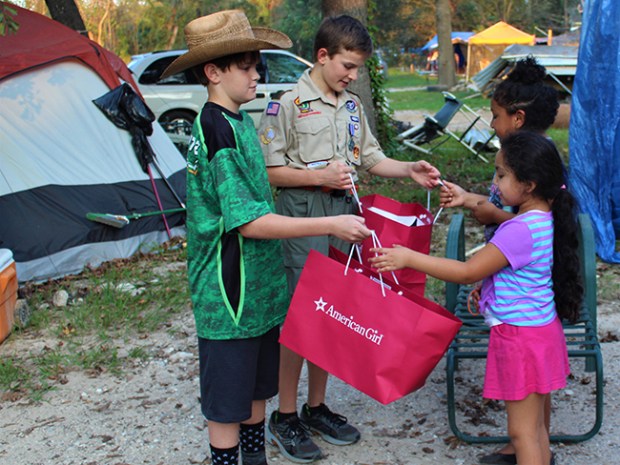 Then they walked around the neighborhoods that took the most damage, handing out toys to the thrilled children.
Consider it Christmas in September.
The girl in the grey shirt in the photo below is named Fatima. Dawn Kotalik, mother of Rafe, Jarrett and Noah, captured the moment when Fatima realized she was getting a new doll.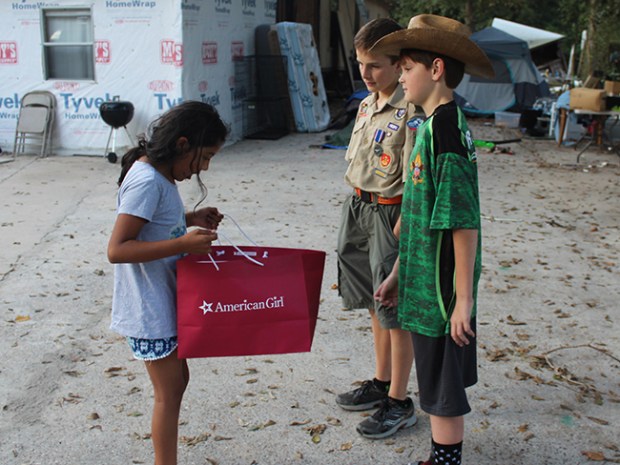 "She almost cried," says 12-year-old Rafe, "then she said, 'thank you very much.'
"It's the Scout motto: Do a good turn daily. We just wanted to step out there and help everybody that was affected."
Inspire Leadership, Foster Values: Donate to Scouting
When you give to Scouting, you are making it possible for young people to have extraordinary opportunities that will allow them to embrace their true potential and become the remarkable individuals they are destined to be.
Donate Today