Know Somebody Who's Making Headlines?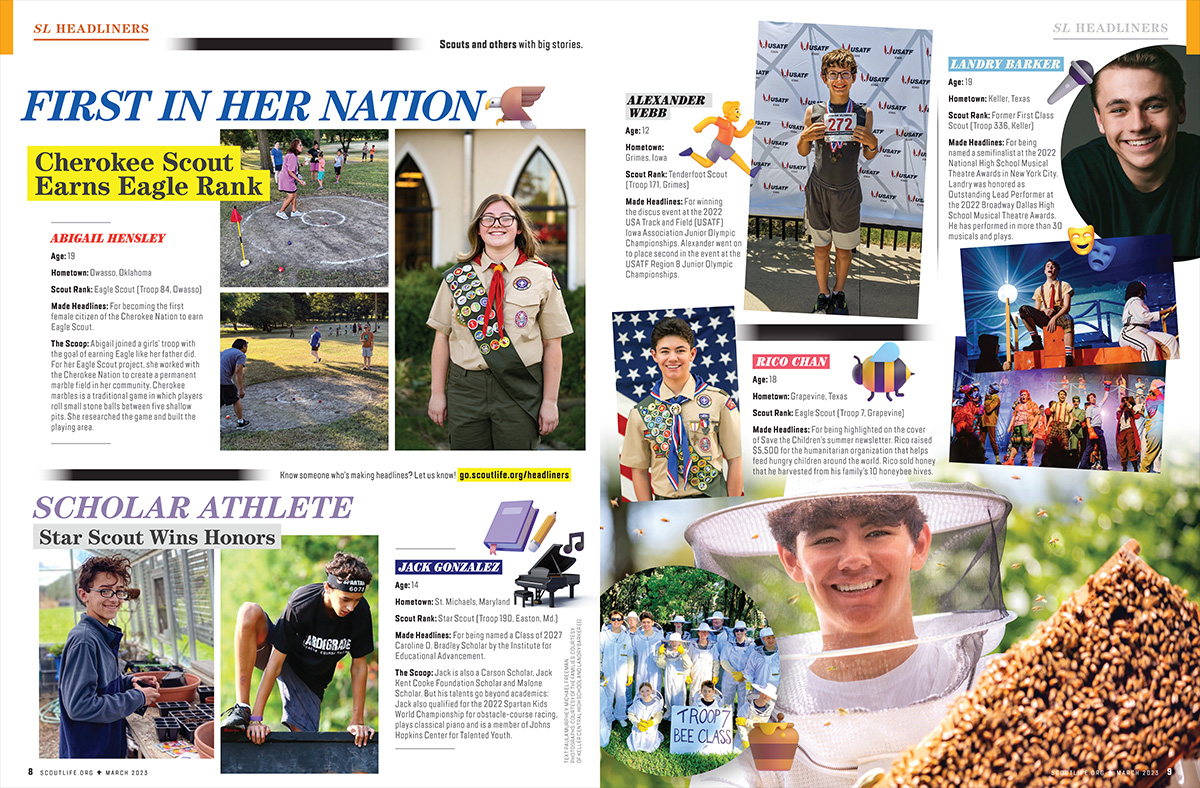 In "SL Headliners" you'll read each month about kids who are making news: Super Scouts, champion athletes, dedicated volunteers, outstanding students and more.
How will we find out about them? From you.
If you know of a Scout or other buddy with a big story to tell, tell us about them with this form.
(NOTE: If you're under 18, please get an adult's permission before sending personal information. If you're under 13, please mail your contribution to: SL Headliners, Scout Life Magazine (S306), P.O. Box 152079, Irving, TX 75015-2079.)