How to Solve the Rubik's Cube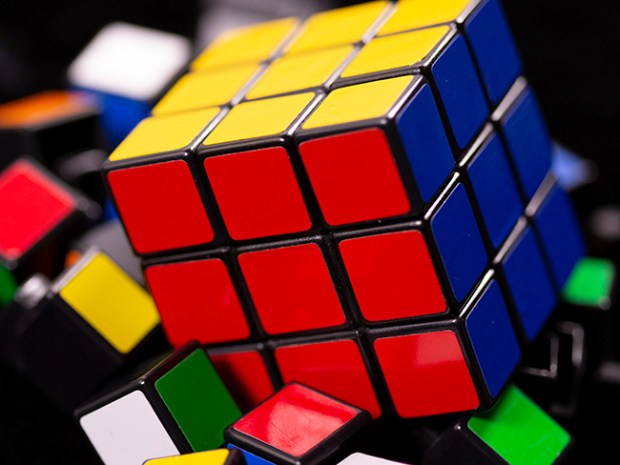 Solving a Rubik's Cube takes patience, practice and plenty of trial and error. Break the process into the following stages for better results.
SOLVE THE WHITE CROSS
Start by holding the Rubik's Cube with the white center piece on the top face. Then try to make a white cross as shown in the video above.
SOLVE THE WHITE CORNERS
Next, try to get the rest of the white squares to the top face.
SOLVE THE MIDDLE LAYER
Hold the cube so that the white layer is on the bottom. Now, try to make the middle layer's colors match.
SOLVE THE TOP FACE
With the white face still on the bottom of the cube and the middle layer solved, try to solve the top blue face.
SOLVE THE FINAL LAYER
With the solved blue face on top, finish the cube by solving the final layer.
BL SOLVES THE RUBIK'S CUBE
Inspire Leadership, Foster Values: Donate to Scouting
When you give to Scouting, you are making it possible for young people to have extraordinary opportunities that will allow them to embrace their true potential and become the remarkable individuals they are destined to be.
Donate Today