5 DIY Gifts for Father's Day
SAFETY FIRST: Ask an adult to help with tools you haven't used before.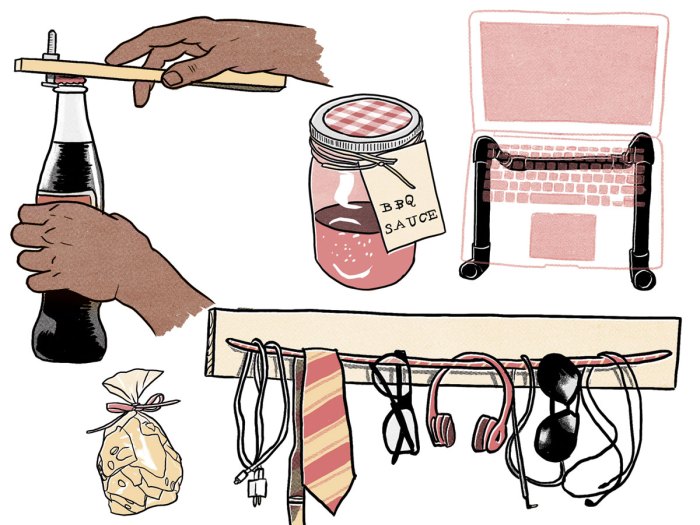 Father's Day is coming up. Show Dad you care with a do-it-yourself gift.
---
GET CRACKIN' WITH THIS PEANUT BRITTLE
Dad will love this homemade peanut brittle.
WHAT YOU'LL NEED:
1 cup of sugar
½ cup of light corn syrup
1 tablespoon of butter or margarine
1 cup of roasted peanuts
1 teaspoon of vanilla extract
1 teaspoon of baking soda
Baking sheet
Large microwave-safe bowl
Ribbon and tag
Clear gift bag
WHAT YOU'LL DO
1. Lightly coat the baking sheet with margarine or butter.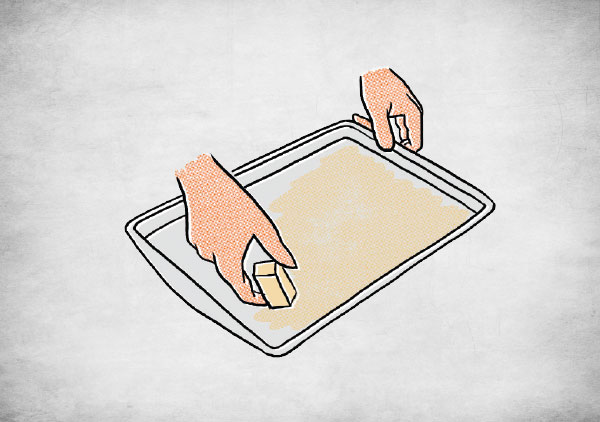 2. Mix the sugar and corn syrup in the microwave-safe bowl.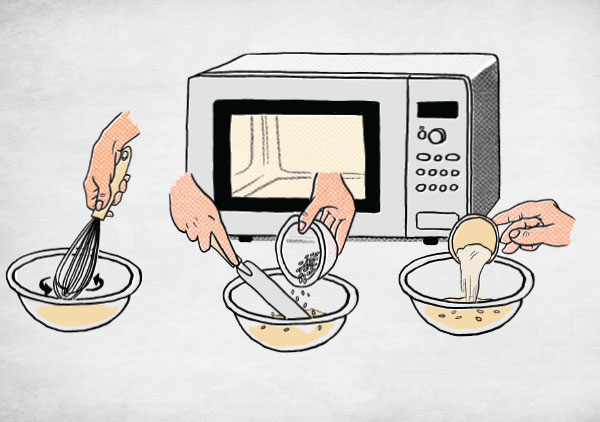 3. Microwave for about 3 minutes or until very bubbly.
4. Quickly stir in the butter and peanuts. Cook for roughly 2 more minutes or until light brown.
5. Stir in the baking soda and vanilla.
6. Pour mixture onto the baking sheet and let cool.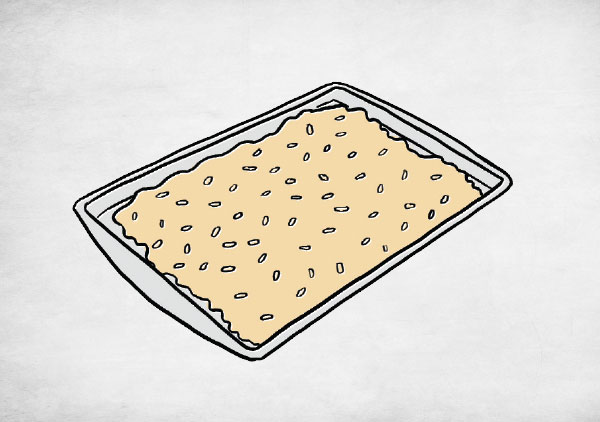 7. Break brittle into large pieces. Place it in the bag and add the ribbon and tag.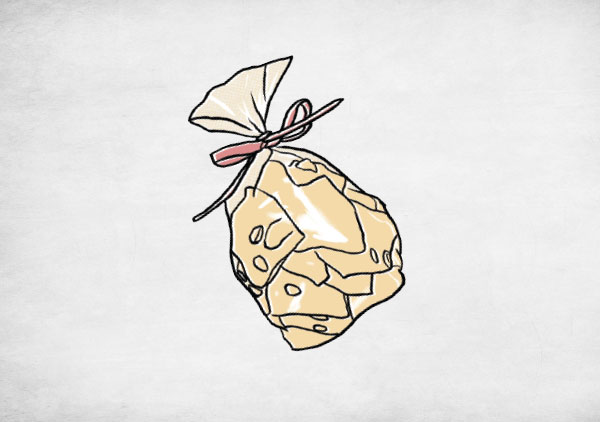 ---
BOLT BOTTLE OPENER
Glass bottles can be tricky to open, so this cool tool is sure to come in handy.
WHAT YOU'LL NEED:
Scrap of wood about 1″ thick
Nut and bolt ¾" longer than thickness of wood
Drill
Saw
Sandpaper
Safety goggles
WHAT YOU'LL DO:
1. Wear safety goggles and cut the wood to about 9″ x 2″ and sand it smooth.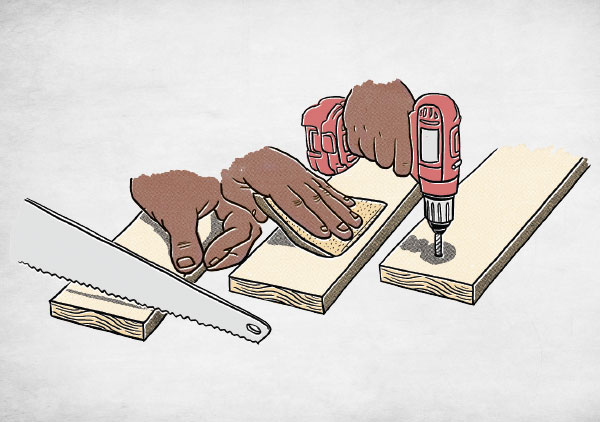 2. Drill a bolt-sized hole through the wood about 1″ from an end.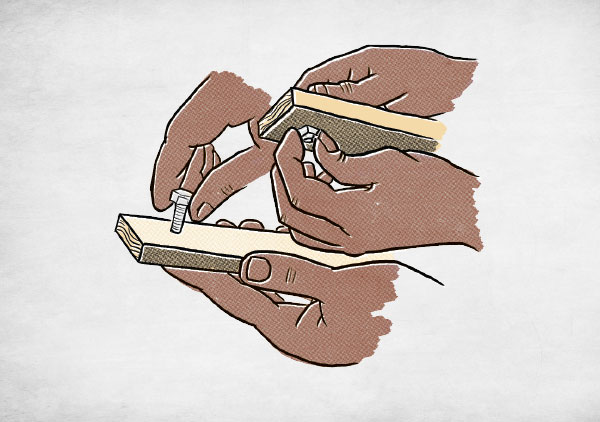 3. Place the bolt through the hole. Allow the bolt head to stick out about ¾" from the wood. Tighten the nut onto the bolt on the back of the wood.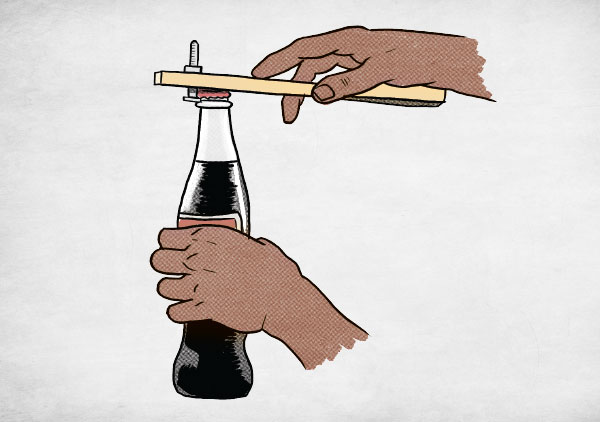 ---
KING OF THE GRILL WITH THIS TASTY BBQ SAUCE
Embrace your inner chef and make this tasty BBQ sauce in a jar.
WHAT YOU'LL NEED:
1 empty jar with lid
½ cup of ketchup
¼ cup of water
¼ cup of white vinegar
1½ teaspoons of brown sugar
1½ teaspoons of mustard
¼ teaspoon of salt
 1⁄8 teaspoon of pepper
 1⁄8 teaspoon of garlic powder
Gift paper, string and gift tag
WHAT YOU'LL DO:
1. Pour the ingredients into the jar.
2. Close tight and shake.
3. The gift paper goes over the lid, and a personalized tag makes it special.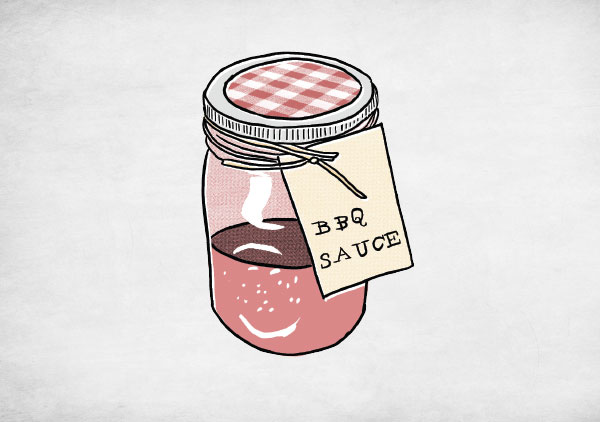 ---
GET DAD ORGANIZED WITH A WALL ORGANIZER
Dad will bungee-jump for joy with this useful wall organizer.
WHAT YOU'LL NEED:
Board about ½" thick and at least 2′ long
Bungee cord at least 2½' long
Saw
Sandpaper
Paint or wood stain
Drill
Staple gun and staples
Matches or lighter
Scissors
Hammer
Picture-hanging kit
Rubber gloves, paint mask and safety goggles
WHAT YOU'LL DO:
1. Wear safety goggles and cut the board to 2′ length. Drill holes through the board about 1″ in from each end. Make the holes slightly bigger than the bungee cord. Sand smooth.
2. Paint or stain the board and let it dry. Wear paint mask and gloves while painting.
3. Cut the hooks off the bungee cord and trim it down to 2½'. Melt the ends of the cord with a match or lighter so they won't fray.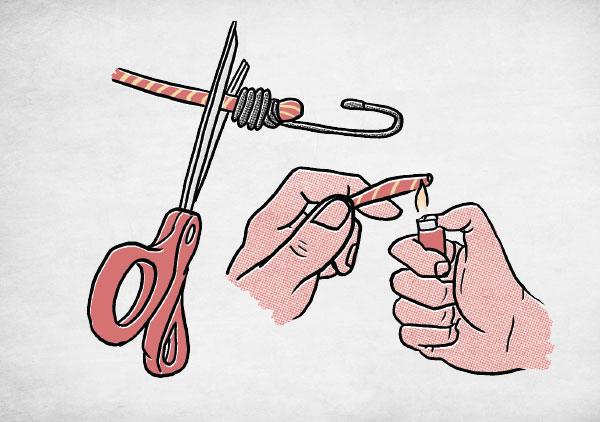 4. Pull the cord through the holes. Staple down one end of the cord on the back of the board. Stretch it a little, and then staple down the other end. Hammer in staples as needed. Attach the picture-hanging kit to the back of the board.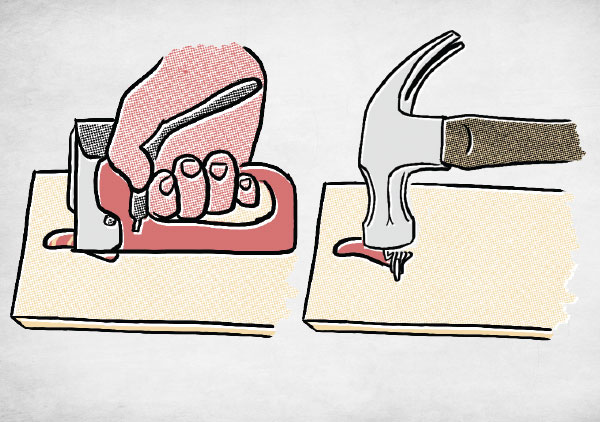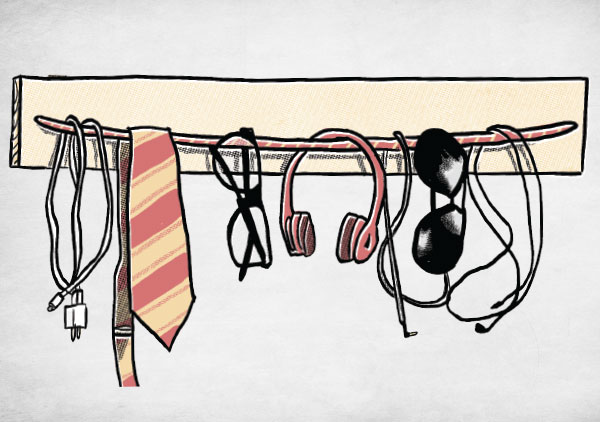 ---
LAPTOP STAND/COOLER BECAUSE HOT LAPTOPS = NOT COOL!
Laptops need air circulation, so make Dad a PVC laptop stand.
WHAT YOU'LL NEED:
3′ of ¾" PVC pipe
Six 90-degree elbows of the same diameter
PVC glue
Hacksaw
Sandpaper
Spray paint that bonds to plastic
Paint mask and gloves
Measuring tape
Felt pen
WHAT YOU'LL DO:
1. Cut the pipe into the following pieces: One piece 10½" long, two pieces 7½" long and two pieces 3½" long.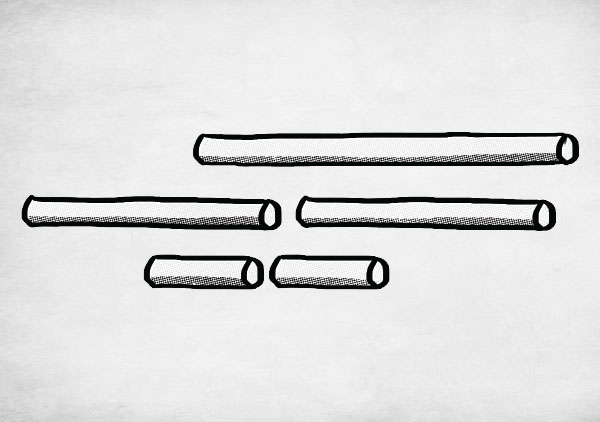 2. Sand rough edges. Paint the pieces and let them dry. Be sure to wear paint mask and gloves while painting.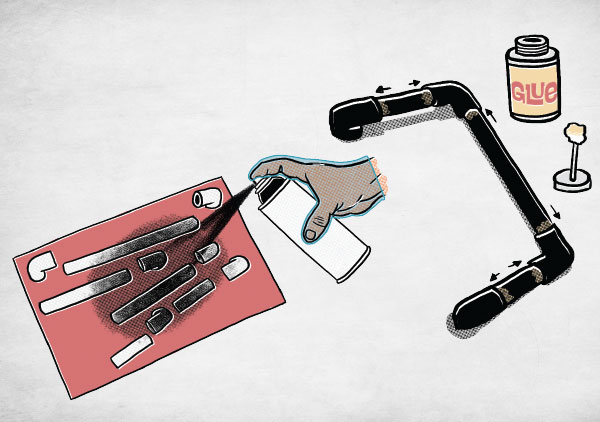 3. Assemble and glue the sections, pressing them firmly in place.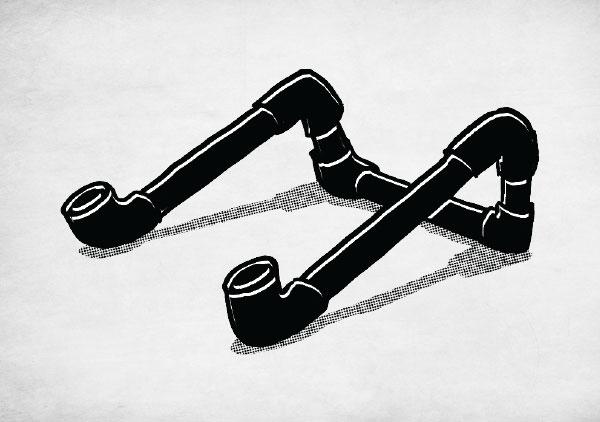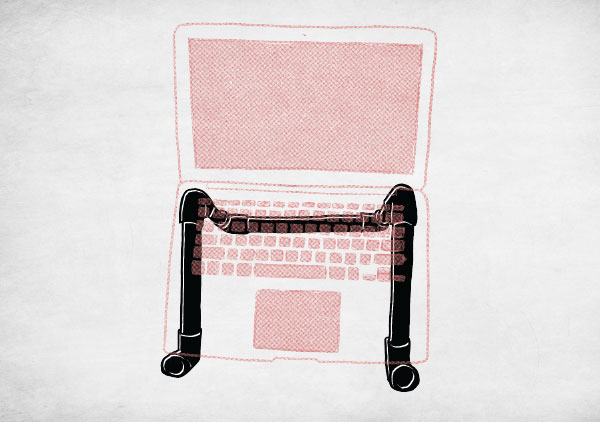 ---
---
Important Note: Please only upload photos of your project. Because of privacy rules, we can't post any photos that show people's faces. Always ask for your parent's permission before uploading anything to a website.
---