How To Make a Glow-in-the-Dark Galaxy Jar
SAFETY FIRST: Ask an adult to help with tools you haven't used before.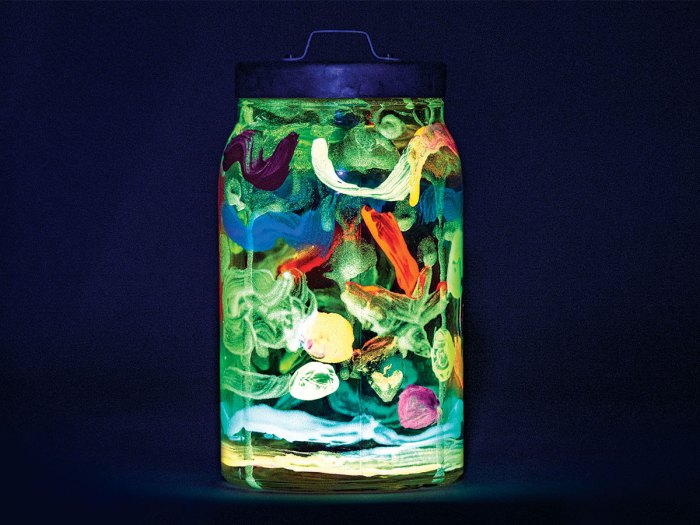 Add a little glow to your room with a Glow-in-the-Dark Galaxy Jar! This crafty project is also known as a calming jar, because it can help with stress relief.
WHAT YOU'LL NEED FOR YOUR GALAXY JAR
Craft paintbrushes
Glass jar with a lid
Glitter
Glow-in-the-dark acrylic paint — as many colors as you want
Newspaper, parchment paper, cardboard or construction paper
Shape stencils
Sheet of paper or empty egg carton
Vegetable oil
WHAT YOU'LL DO TO MAKE YOUR GALAXY JAR
STEP 1: COVER YOUR WORK AREA using newspaper, construction paper, parchment paper or cardboard.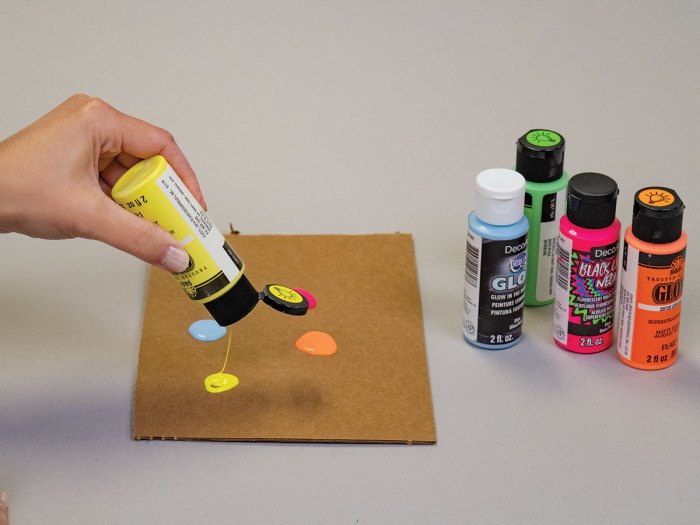 STEP 2: MAKE A PAINT PALETTE. Pour a small amount of each paint color that you want to use onto a sheet of paper, small piece of cardboard or egg carton.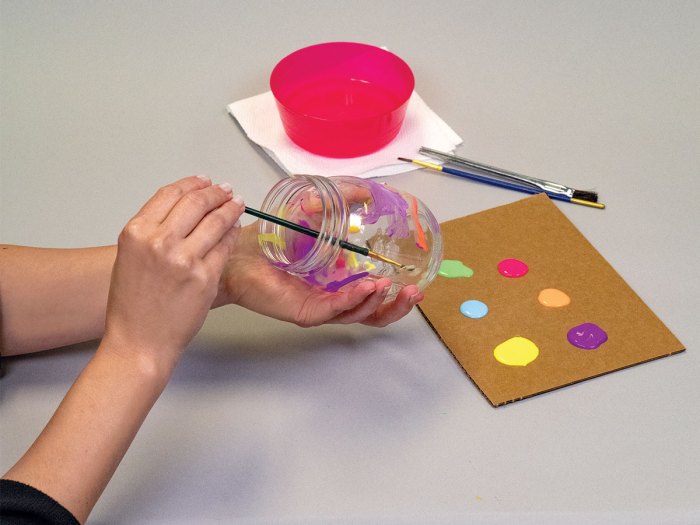 STEP 3: USE THE PAINTBRUSHES AND SHAPE STENCILS to paint different designs inside the glass jar. This is your galaxy, so get creative!
STEP 4: PLACE YOUR JAR OUTSIDE IN THE SUN for 2 to 4 hours so the paint can dry. This will also help activate the glow. Make sure your jar is in a safe place.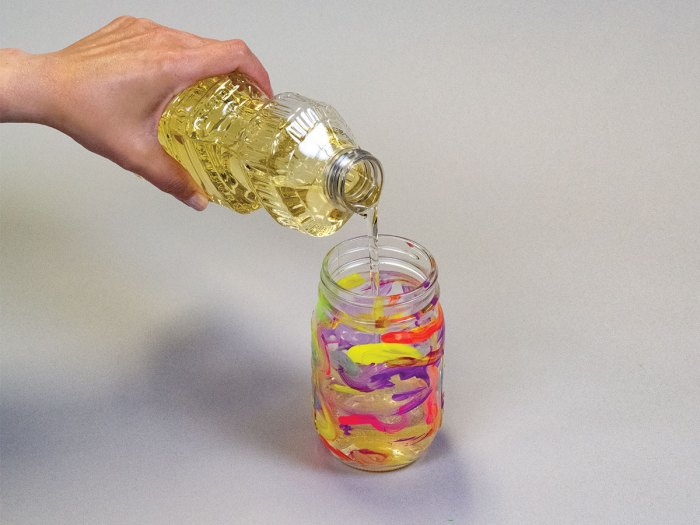 STEP 5: ONCE THE JAR IS COMPLETELY DRY, FILL IT WITH VEGETABLE OIL. Next, add in the glitter.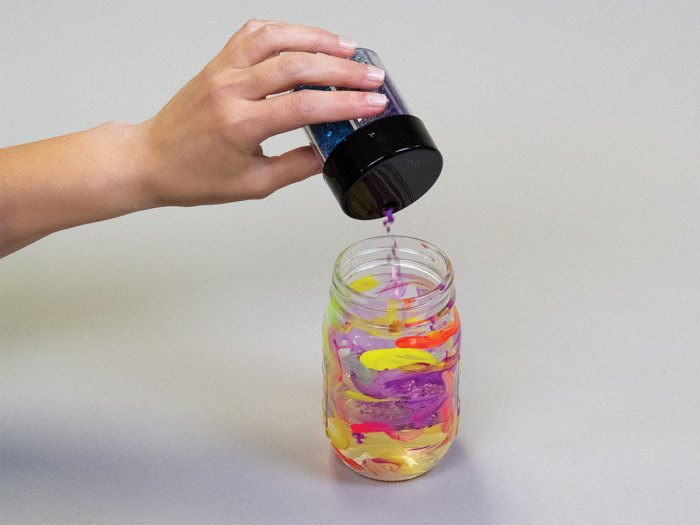 STEP 6: FINALLY, TURN OFF THE LIGHTS TO SEE YOUR GALAXY GLOW! If you want to add a little more glow, use a blacklight or decorate the outside of your jar using the glow-in-the-dark paint — and your imagination!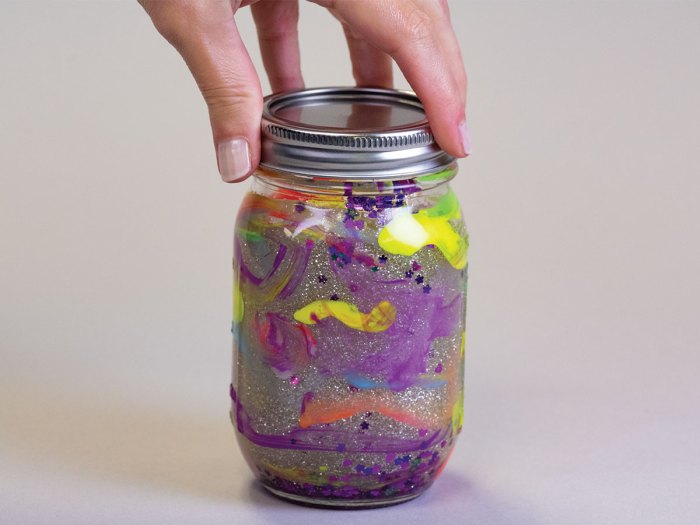 OPTIONAL: ADD FOOD COLORING to the oil inside the jar to change the color of your galaxy.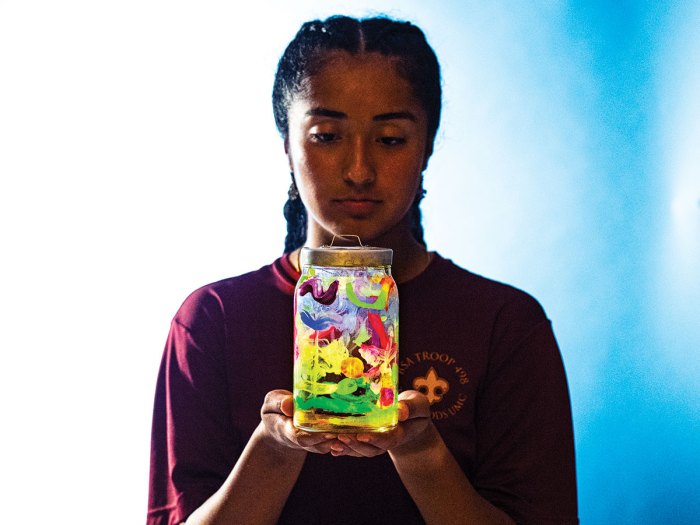 ---
Important Note: Please only upload photos of your project. Because of privacy rules, we can't post any photos that show people's faces. Always ask for your parent's permission before uploading anything to a website.
---