Use an LED Light to Make a Firefly Lantern
SAFETY FIRST: Ask an adult to help with tools you haven't used before.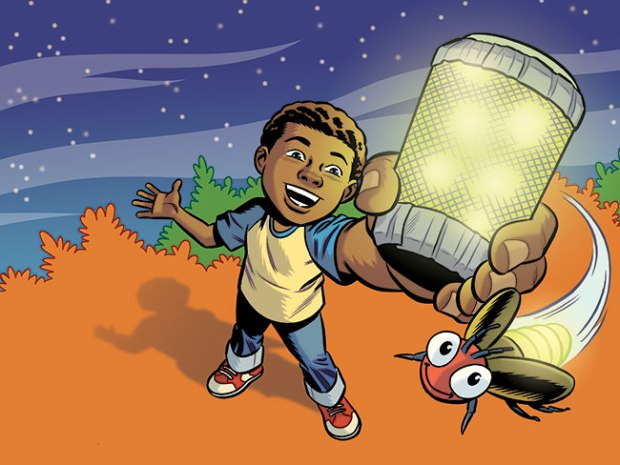 Want a natural nightlight? Try making a firefly lantern.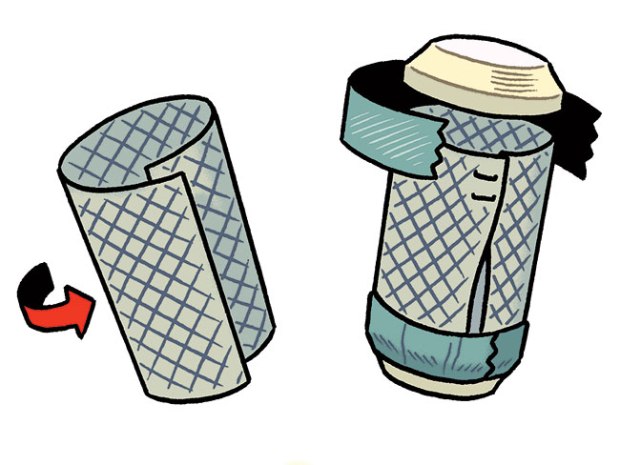 Step 1: Make a mesh container from a piece of fiberglass window screen. Roll it into a tube with overlapping ends. Staple the tube together leaving a two-inch opening to slip fireflies through. Cap off each end with a plastic lid and duct tape.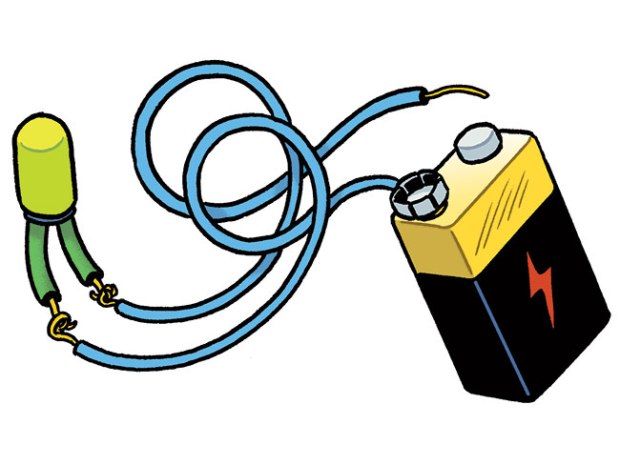 Step 2: To use a female decoy firefly to catch males, connect the leads from a green LED light to two six-foot lengths of insulated copper wire. Attach one of the wires to a 9-volt battery. To make your "female firefly" flash, touch the second wire to the battery. Keep the light six feet away from you. (Fireflies avoid humans.)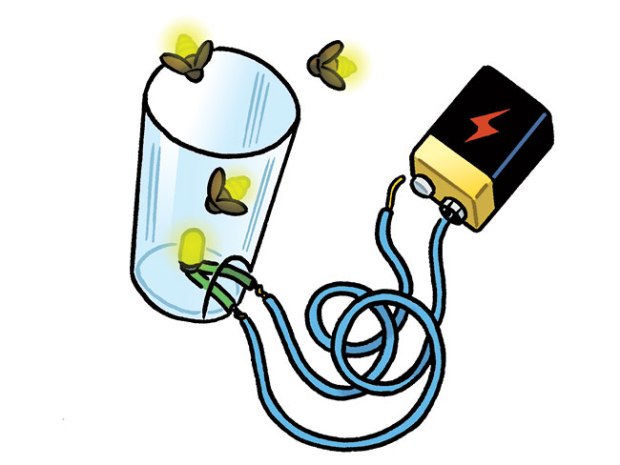 Step 3: To crack the fireflies' code, watch a female in the grass answer a flying male's signal. Note how long she waits before flashing a response. With your LED light inside an open container, mimic the female's pattern.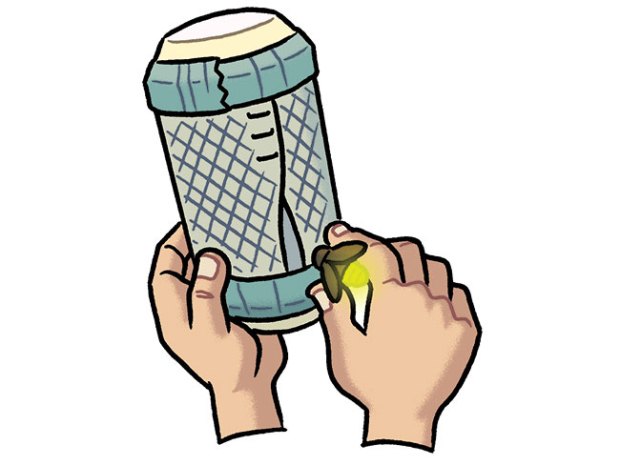 Step 4: Put any males that arrive into your lantern. At least 40 fireflies per lantern should give you plenty of light. Release them, unharmed, the next day.
---
Important Note: Please only upload photos of your project. Because of privacy rules, we can't post any photos that show people's faces. Always ask for your parent's permission before uploading anything to a website.
---
Inspire Leadership, Foster Values: Donate to Scouting
When you give to Scouting, you are making it possible for young people to have extraordinary opportunities that will allow them to embrace their true potential and become the remarkable individuals they are destined to be.
Donate Today