How To Pick the Best Camp Chair for Any Outdoor Activity
Whether you're taking a break mid-hike, kicking back around the campfire or sitting down to eat a meal, a camp chair keeps you comfy and off the ground.
Which chair is best depends on how you'll use it. The best one for backpacking isn't always the one you'll want for car camping. If you're backpacking, pick one that's lightweight and low bulk. It can be something as simple as an inflatable seat or a foldable cushion. You can find small collapsible stools that are easy to pack.
You can also make your own camp chair: Use your pioneering skills to assemble a large tripod and hang a tarp underneath to create a chair. Find instructions at go.scoutlife.org/campchair
If you prefer to buy, consider these great options:
7 GREAT CAMP CHAIRS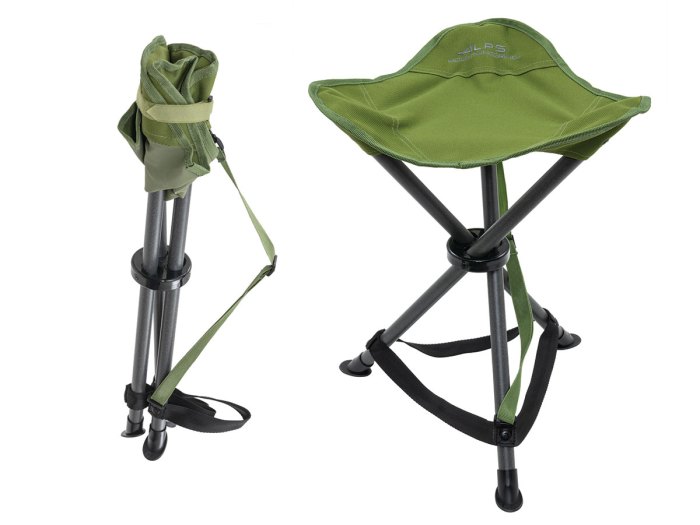 Slip the ALPS MOUNTAINEERING TRI-LEG STOOL out of its tube-shaped carry case and unhook a strip of Velcro — it instantly turns into a three-legged seat. The steel-leg stool sets up and breaks down in seconds, and it's easy to slip into the side pocket of a pack. It can hold up to 250 pounds. 2 lbs. ($25, alpsmountaineering.com)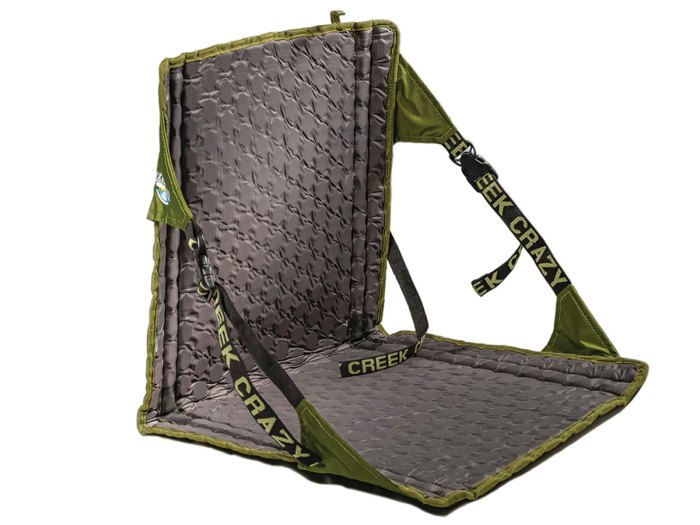 The original backpacking camp chair is now lighter — and it rolls. Durable, dirt-repelling and padded with cored-out closed-cell foam, the CRAZY CREEK HEX 2.0 ORIGINAL CHAIR is one you can take anywhere and will last a long time. It has a 250-pound weight capacity, and it's available in a larger size for those 6 feet and taller. 18.5 oz. ($65, crazycreek.com)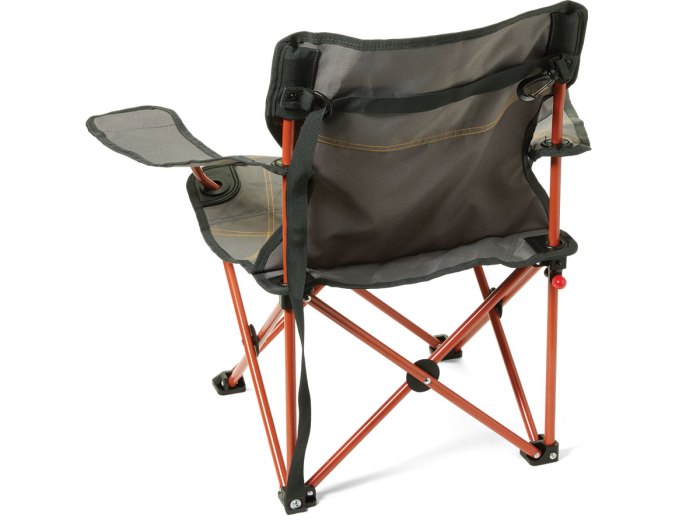 Younger Scouts should consider the REI CO-OP KIDS' CAMP CHAIR. It has an armrest pocket, and the strap that keeps the chair closed when folded doubles as a chair carrier. It's rated to support up to 125 pounds. 4 lbs. ($40, rei.com)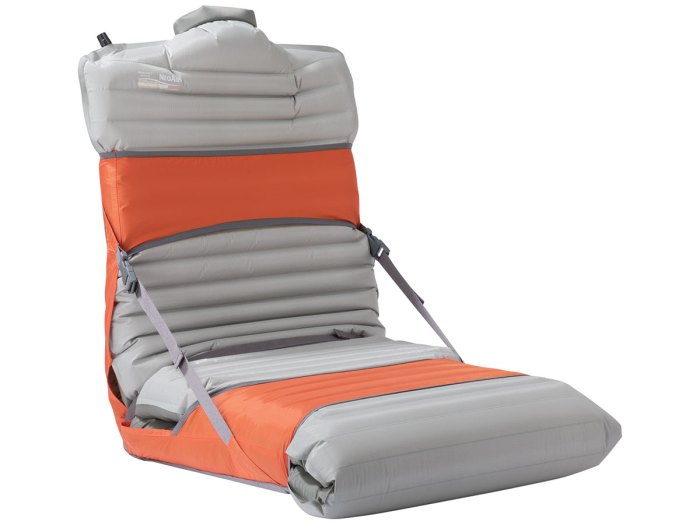 Turn your air mattress into a camp chair with THERM-A-REST TREKKER CHAIR. The kit has sleeves to hold each end of your air mattress. Side straps let you adjust the recline. It comes in two sizes to match your mattress width. 10 oz. ($50, thermarest.com)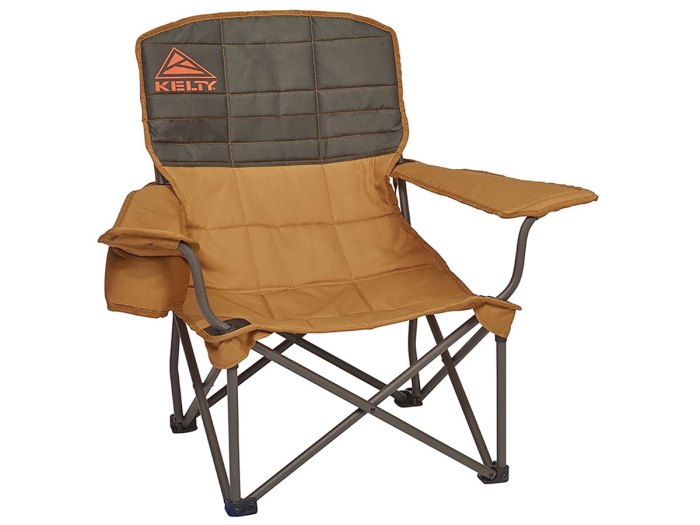 With a seat that's a foot off the ground and a back that puts you in a pleasantly relaxed position, the steel-frame KELTY LOWDOWN CHAIR is one of the most comfortable chairs you can buy. An insulated drink holder is expandable to hold a book or games. 7 lbs., 6 oz. ($75, kelty.com)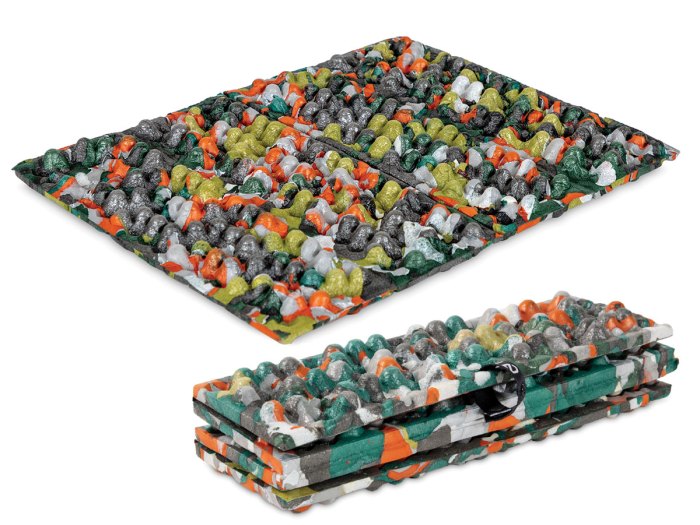 Like a miniature closed-cell foam sleeping pad, the z-fold NEMO CHIPPER is super light, insulating and 100% waterproof. Made from foam scraps from Nemo's sleeping pad production, each one is unique. Folded, the sections nest to keep it compact. 7.6 oz. ($20, nemoequipment.com)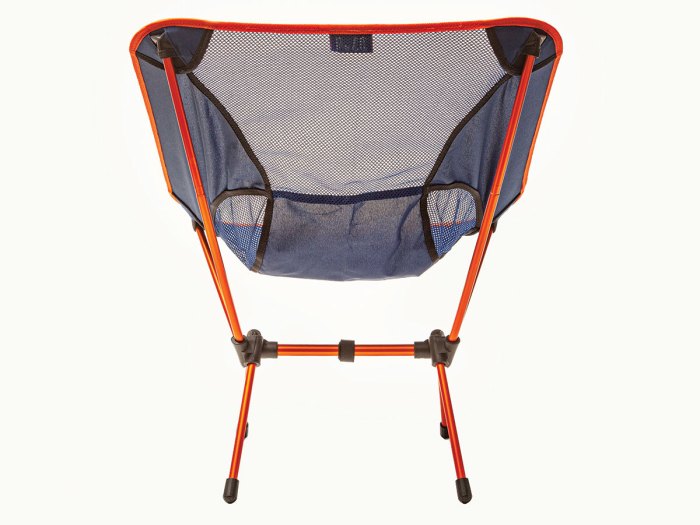 For a lightweight chair perfect for your next hike, the new BSA 37°N BACKPACKING CHAIR sets up easily thanks to its shock-corded poles. The aluminum frame and cloth material can accommodate up to 264 pounds. It also comes with a zippered carrying case. 1 lb., 14 oz. ($35, scoutshop.org)
Inspire Leadership, Foster Values: Donate to Scouting
When you give to Scouting, you are making it possible for young people to have extraordinary opportunities that will allow them to embrace their true potential and become the remarkable individuals they are destined to be.
Donate Today