Hate leaving the tent to pee at night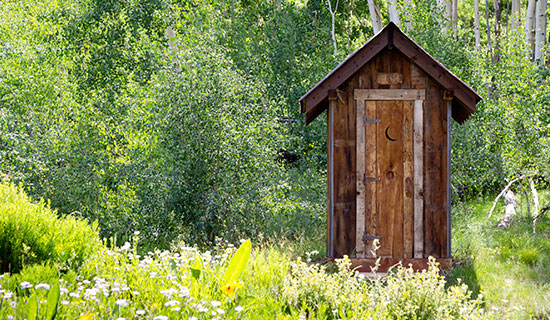 Q. When I'm camping, I hate having to get up in the middle of the night to go outside and pee. Sometimes it's too cold or I'm nervous about what I might step on in the dark. What should I do?
— Anonymous, Tampa, Fla.
A. I have a good solution for you. As you know it's super important to stay hydrated anytime you're on an outing. So keep drinking that water. But that also means you'll likely need to urinate in the middle of the night. Every time I'm camping somewhere cold or someplace where getting out of my sleeping bag at night would be really uncomfortable, I bring along an empty quart-size plastic bottle. I like to use the wide-mouth ones, like an empty Gatorade bottle. When nature calls, I kneel in my sleeping bag, position the bottle just so, and VERY CAREFULLY pee into it. When I'm finished, I screw the top on tightly and sit it outside the tent door.
Make sure you label the bottle appropriately so your buddy doesn't mistake it for lemon-lime Gatorade.When you're sharing a tent with someone, it's a good idea to make sure they're O.K. with your bathroom plans before just whipping out the old bottle.
---
Ask the Gear Guy
Not sure which gear to buy? Need tips for maintaining your equipment?
Click here to send in your questions for the Gear Guy
. Selected questions will be answered here and in the printed magazine.
---
Inspire Leadership, Foster Values: Donate to Scouting
When you give to Scouting, you are making it possible for young people to have extraordinary opportunities that will allow them to embrace their true potential and become the remarkable individuals they are destined to be.
Donate Today