How to Treat Backcountry Water to Make it Safer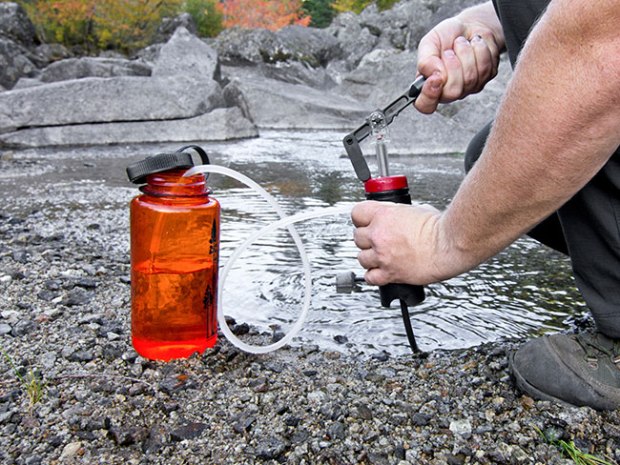 Going into the outdoors? Always start a trip with one or more full water bottles, and replenish your supply from tested public systems whenever you can.
On adventures of longer duration, streams, lakes, springs and snow are potential sources of water, but you must treat all drinking water in the wild, no matter how clear and clean it appears to be. Even clean-looking streams can be full of bacteria, protozoa and other nasty bugs that can cause serious illness.
Filter or purify that water first with one of these handy options.
BOILING
This one is simple. Just heat any suspect water to a roiling boil. When half-inch-wide bubbles are rising from the bottom of the pot for about a minute, you're good to go. Boiling is cheap, simple and very effective. But it can be slow, especially at high altitudes, can use lots of stove fuel and won't remove silt.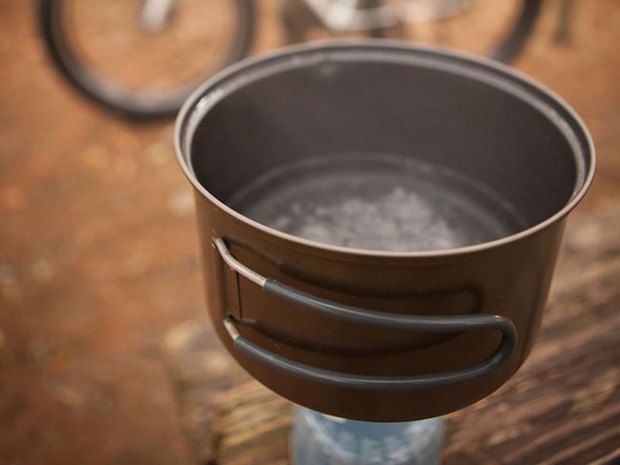 PUMP FILTERS
Pump Filters clean the water by pushing it through a filter as you pump. They require hand pumping, which can be tiring, but they're lightweight, durable and a good choice for backcountry hikers.
CHEMICAL TABLETS
Chemical tablets purify water with a chemical that kills off the bad stuff. They're the lightest, most portable option, but can add a slight taste to the water.
UV LIGHT PURIFICATION
UV light purifies water using ultraviolet light that kills the bad stuff. Quick and easy, it is best for individual use, but it does require batteries.
GRAVITY FILTERS
Gravity filters use gravity to move water through the filter. No hand pumping is needed, and it's a great way to easily filter a lot of water for a group.
STRAW FILTERS
Straw filters clean the water automatically as you drink it through a straw-like filter. Best for solo use; obviously not a good choice for groups.
HOW MUCH WATER DO I NEED?
A good rule: 2 to 3 liters of water per Scout per day. Don't wait until you're thirsty to drink. Always have it at the ready and drink small amounts frequently.
WHAT IF IT'S MUDDY?
Muddy water? No problem. Just let it settle in the bottom of a wide pot. Then very carefully scoop the clear water from the top. Next, strain it through a bandana or a paper coffee filter. Finally, filter, boil or purify and drink up!
WATCH US TEST WATER TREATMENT OPTIONS
WATER TREATMENT GLOSSARY
WATER FILTERS use microscopic pores to strain out nasty stuff like bacteria from water sources. For most backcountry trips in the U.S., you don't need more than a filter.
PRE-FILTERS are used to remove large, visible particles before you start the filtering process — particularly important in cloudy water.
WATER PURIFIERS eliminate bacteria, too, but also use chemicals or ultraviolet light to kill viruses, which are too tiny for most filters to remove. Purifiers become more necessary in the deep backcountry or while traveling to some other countries.
Inspire Leadership, Foster Values: Donate to Scouting
When you give to Scouting, you are making it possible for young people to have extraordinary opportunities that will allow them to embrace their true potential and become the remarkable individuals they are destined to be.
Donate Today