How to Make a Tacos in a Bag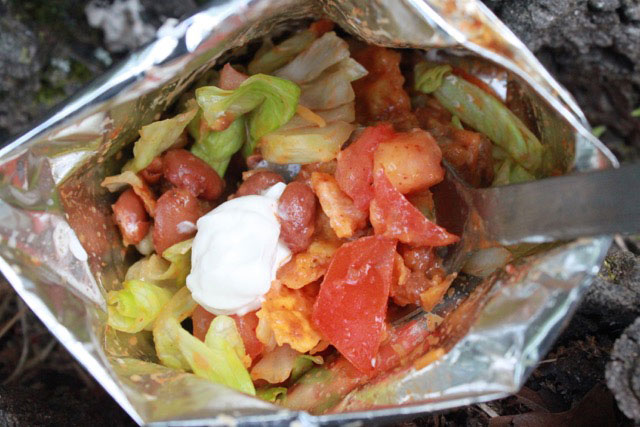 Everyone will love this Tex-Mex recipe, and not just because it starts with chips.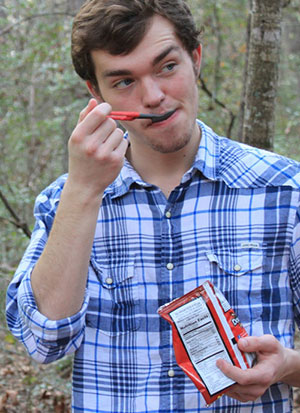 Servings: 6
Equipment: Small cook pot and stove
Challenge Level: Easy
INGREDIENTS
1 15-ounce can chili or seasoned taco meat
6 single-serving packages tortilla chips (Doritos work great)
1 8-ounce package shredded cheese (your favorite)
2 tomatoes, chopped
1/4 head iceberg lettuce, chopped
1 8-ounce container sour cream
PREPARATION
Briefly warm chili in a small pot. Don't allow chili or meat to become hot to the touch!
With the packages still sealed, crush tortilla chips into small pieces.
Open bags, then carefully scoop about 1/4 cup of warm chili or meat into each.
Add cheese, tomatoes, lettuce and sour cream to each bag to taste.
Eat directly from the bag using a fork.
Recipe from James Landis
Inspire Leadership, Foster Values: Donate to Scouting
When you give to Scouting, you are making it possible for young people to have extraordinary opportunities that will allow them to embrace their true potential and become the remarkable individuals they are destined to be.
Donate Today