Scouts in Hurricane Ida's Path Step Up to Help Their Communities Recover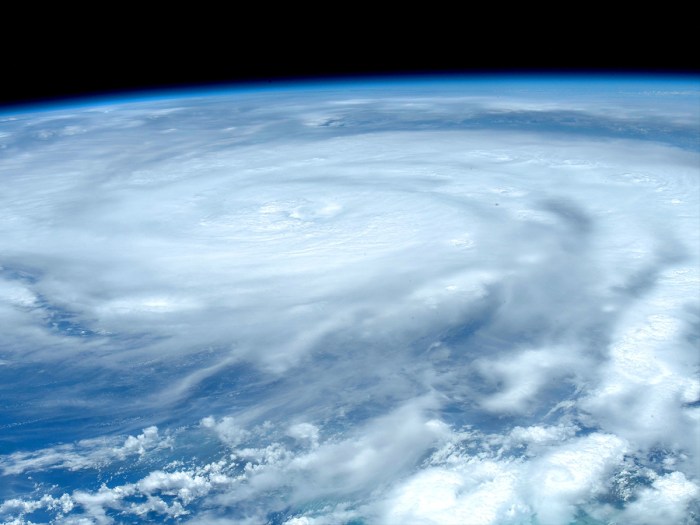 Lilli and Sammy Ziegler had seen hurricanes, but Ida was different.
What they expected would be a weakening storm picked up steam as it neared the Louisiana coast, transforming into a monster that ripped roofs off buildings, flooded neighborhoods and knocked out the power — in some places for more than a month.
"You could hear the wind whistling. It was really loud," 16-year-old Sammy says. "It was howling, howling, howling."
That lasted for seven hours outside the Ziegler home as the wind toppled nearby trees and powerline poles. And their neighborhood didn't even receive the full brunt of the storm.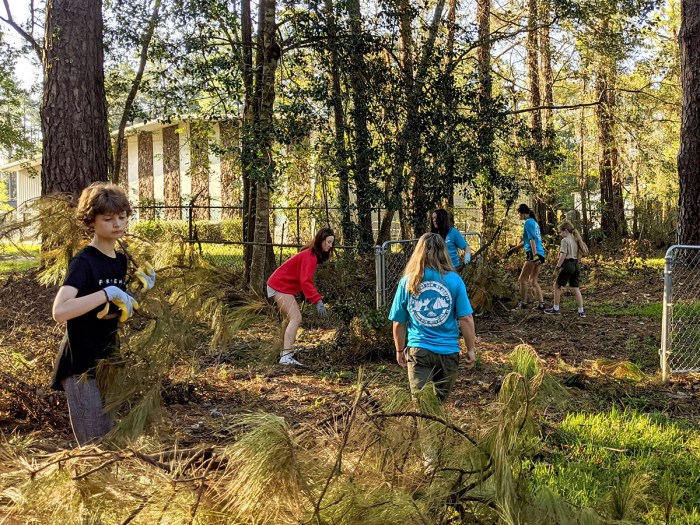 After slamming into Louisiana, the violent storm raged across several more states. Although downgraded from a hurricane to a tropical cyclone, it spawned deadly tornadoes and dumped record amounts of rain. Ultimately, Ida killed more than 100 people and caused $65 billion in damage, making it the fifth costliest tropical cyclone to ever strike the U.S.
Millions were left without power, clean water and basic supplies. Scouts across the country, especially those who lived in Ida's path, stepped up to help.
"We are young but strong," says Mario Gabriel Fanego, 14, a Sea Scout with Ship 1908 of Union City, New Jersey. "Together in unity, we can make our communities a much better place."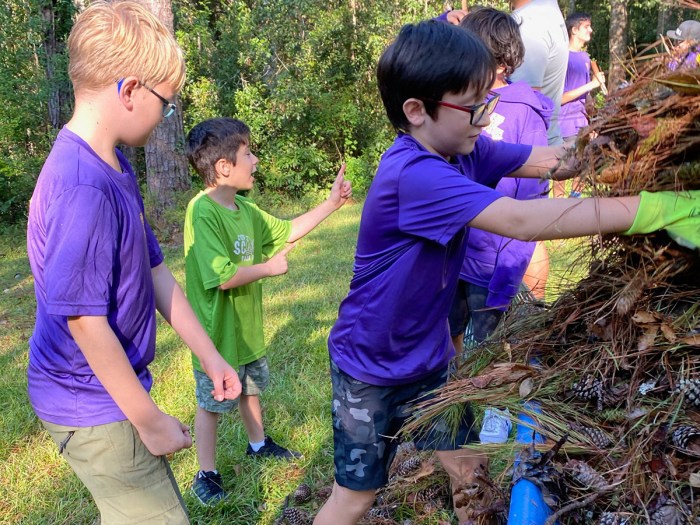 DEVASTATION EVERYWHERE
Last August, Ida formed in the Caribbean Sea. As it churned into the Gulf of Mexico, it reached hurricane strength and continued to get stronger with winds of 150 mph. It didn't let up as it approached land.
Many evacuated before the storm hit, but some stayed.
"It was pretty nerve-wracking," says Adelaide Pineda, 11, a Tenderfoot Scout with girls Troop 8720 of Abita Springs, Louisiana. "We thought it wasn't going to be too bad, and the power would be off for a couple of days. The power was out for much longer."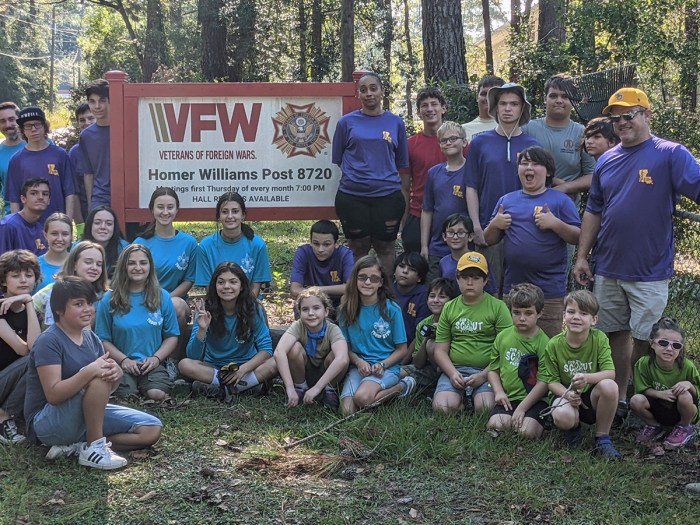 Troop 8720's chartering organization, the local VFW, became a hub for emergency responders. The troop teamed up with boys Troop 610 and Pack 109 to clean up the property, which was littered with broken tree limbs. The Scouts filled wheelbarrows with debris and gathered it into a pile to be disposed of later. Two Scouts from Troop 610 did a similar cleanup on the acre-sized yards of a 76-year-old woman and her 82-year-old neighbor, who contacted the troop.
"I just wanted to help make things feel more normal again," Adelaide says.
Many residents would need a lot of help to find a little bit of normalcy.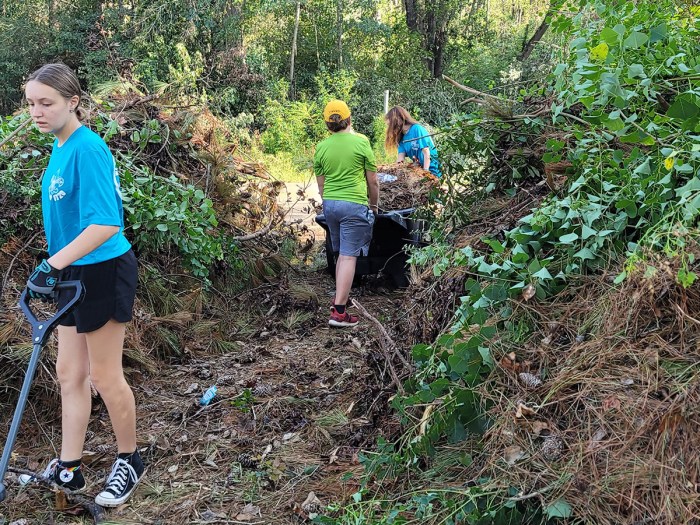 "We were safe, and nothing got really destroyed. Others weren't so lucky," says Isabella Pratt, 11, a Scout with Troop 8720. "We drove around. There was so much destruction."
Lilli and Sammy visited the city of Houma, where the eye of the hurricane had passed nearby, to help the sheriff's office there with a supply drive and distribution.
"It increasingly got worse the further we got in," says Lilli, a 13-year-old Second Class Scout with girls Troop 150 of New Orleans. "We saw whole oak trees pulled out of the ground. It was crazy."
"There was one warehouse that you could see straight through," says Sammy, a Life Scout with boys Troop 150. "There was a car shop — the whole roof had collapsed."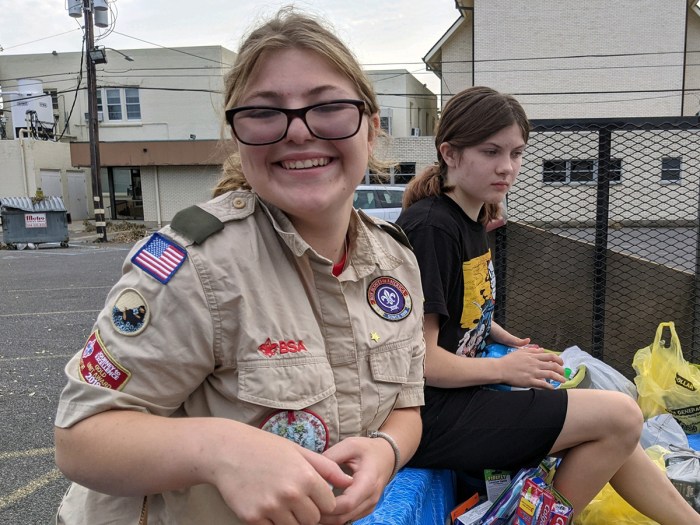 FINDING WAYS TO HELP
Relief comes in waves after major natural disasters. Local first responders are on the scene before anyone else. The federal government often provides food and water. Local community organizations, like churches and Scout units, can fill in the gaps before outside groups offer assistance.
One immediate gap that Jack Whitney noticed was the challenge of contacting others.
"Communication was a really big issue, because people didn't have power," the 13-year-old Life Scout with Troop 150 says. "Without power, they have no way to charge their cellphones. Their next available opportunity for electricity would be their car, but that's difficult because people didn't have any gas because people stockpile gas during hurricanes."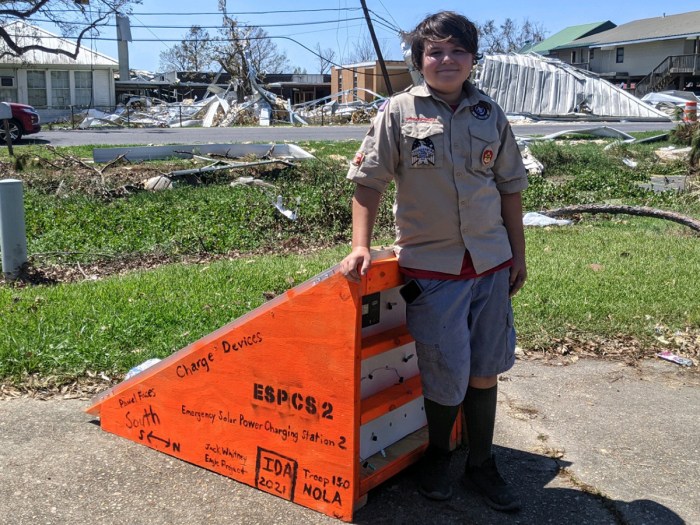 So Jack grabbed his family's solar panels and headed to hardware and auto parts stores to ask for donated parts to build two charging stations. He built the wooden frames and connected the electronic parts to create 13 charging ports on each station. He took the stations to churches, so people seeking aid there could charge up their devices and reach out to loved ones.
Jack's sister, Maggie, a 17-year-old Life Scout, painted a sign asking for donations and placed it by the family's open trailer in front of their house. She greeted neighbors and collected toiletries, cleaning supplies and canned food to take to a local church.
"People helped us all over," Maggie says. "It was a very short notice, because people needed it very quickly."
FIGHTING FLOODS
Ida's wind speeds eased up as the storm moved inland, but the storm continued to soak places in its path, turning city streets into rivers in New Jersey, New York and Pennsylvania.
"I saw a lot of automobiles underwater and heard a lot of people had their sewers back up," Mario says. "I saw tow trucks and flatbeds for days. The destruction of vehicles was mind-boggling."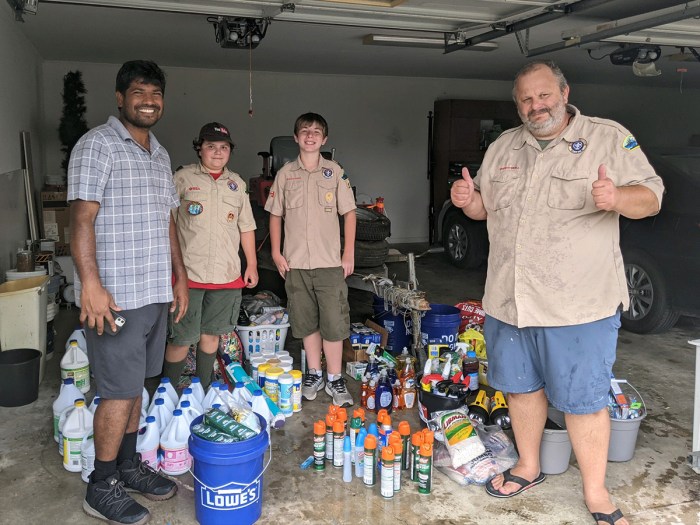 The destruction at a church food pantry in Union City, N.J., prompted Ship 1908 and Crew 228 to take action. The Sea Scouts and Venturers cleaned up the flooded pantry to help it get back up and running.
In the Northeast and along the Gulf Coast, Scouts worked together to help other people. It's what Scouts do, no matter where or when.
"When we went to Houma, I didn't know any of these other Scouts," Lilli says. "We've all been through storms. We know what's it's like. We worked as a team. We did it together."
---
Before You Serve
After a natural disaster, you might feel the urge to jump in and help. But it's important to be safe so you don't also become a victim.
Floodwaters can be full of chemicals and other contaminants, damaged houses could fall, and downed powerlines pose a deadly hazard. Enter areas only when safety can be guaranteed.
It is best to partner with organizations like the American Red Cross, Salvation Army, religious and community organizations, as well as other Scout units to find ways to help. Before serving, review the BSA's service project planning checklist.
Inspire Leadership, Foster Values: Donate to Scouting
When you give to Scouting, you are making it possible for young people to have extraordinary opportunities that will allow them to embrace their true potential and become the remarkable individuals they are destined to be.
Donate Today