SIA Podcast Episode 8: He Saved His Friends From the Oncoming Car!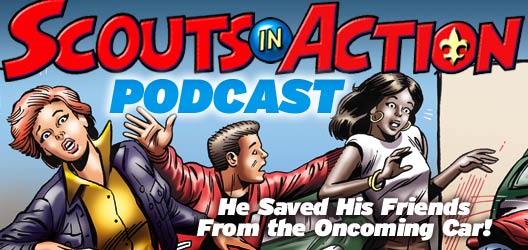 As Trevor Robinson, 18, and four friends were walking across the parking lot of their school in Carmichael, Calif., a car traveling almost 30 miles an hour rounded a corner and headed straight for them.
Listen as Trevor and others describe how he saved his friends' lives in a true story of Scouts in Action
Inspire Leadership, Foster Values: Donate to Scouting
When you give to Scouting, you are making it possible for young people to have extraordinary opportunities that will allow them to embrace their true potential and become the remarkable individuals they are destined to be.
Donate Today