What Are the Cub Scout Pinewood Derby Rules?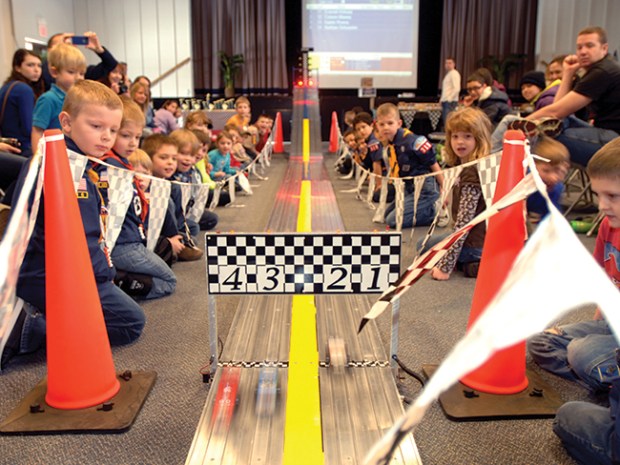 There are no national Pinewood Derby rules, so packs are free to set their own. However, if your local council hosts a derby and you want to send your pack's winners, you'll need to follow their official rules on car length, width, weight and wheel construction.
Race rules are a good idea because they simplify inspections, eliminate as much confusion as possible, provide guidance and create a fair race for everyone. Make sure you know what your pack's rules are before you start building.
But remember, the most important rule is to have fun.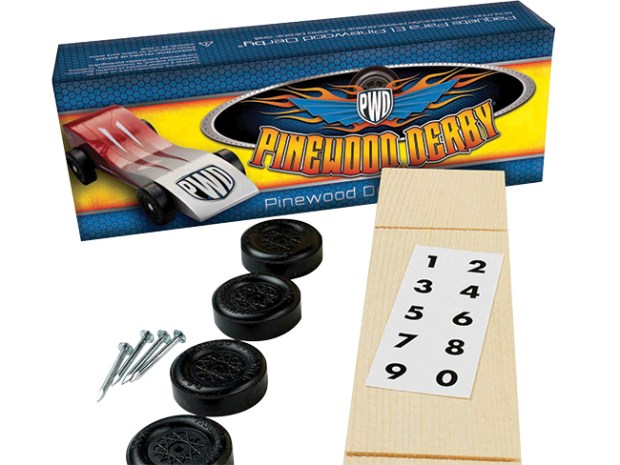 Official Cub Scout Pinewood Derby Rules
The following rules are included in every Pinewood Derby kit. They are not actually "official," but many packs use them as the basis for their own race rules.
---
CAR SPECIFICATIONS:
Width — 2 3/4″
Length — 7″
Weight — Not over 5 ounces
Width between wheels — 1 3/4″
Bottom clearance between car and track — 3/8″
RULES:
Wheel bearings, washers and bushings are prohibited.
The car shall not ride on springs.
Only official Cub Scout Grand Prix Pinewood Derby wheels and axles are permitted.
Only dry lubricant is permitted.
Details, such as steering wheel and driver are permissible as long as these details do not exceed the maximum length, width and weight specifications.
The care must be free-wheeling, with no starting devices.
Each car must pass inspection, the owner will be informed of the reason for failure, and will be given time within the official weigh-in time period to make adjustment.
After final approval, cars will not be reinspected unless the car is damaged in handling or in a race.
---
Remember, every pack, district and council sets its own rules for their Pinewood Derby race, so make sure you check with your local leaders to get the official rules for your race.
Optional Pinewood Derby Car Rules
Here are some additional questions that are commonly answered in a pack's race rules.
Must the car be built during this Pinewood Derby season? Or can racers reuse a car from previous years?
Is it OK to use a completed car that was purchased in a store or on the Internet?
Does your pack have a height limit for cars?
Does it matter which materials are used to make the car? Does the chassis need to be wood, or can it be made of plastic or metal?
Is it OK to adjust the wheelbase (the distance between the front and rear wheel)?
Does the car need to have four wheels? Do they all have to touch the track?
Can the car's front end protrude beyond the starting pin?
What adjustments are OK for the wheels? Can they be shaved, shaped or narrowed?
Can the axles be polished? Any requirements about axle length or diameter?
Which lubricants are permitted?
Examples of Pinewood Derby Rules
Northern Star Council 2018 Pinewood Derby Rules
Nashua Valley Council Pinewood Derby Rules
Wikibooks list of common Pinewood Derby rule variations
Seneca Waterways Council 2018 Pinewood Derby Rules
Inspire Leadership, Foster Values: Donate to Scouting
When you give to Scouting, you are making it possible for young people to have extraordinary opportunities that will allow them to embrace their true potential and become the remarkable individuals they are destined to be.
Donate Today