Inside the February 2018 issue
Here's what you'll find inside the February 2018 issue of Boys' Life magazine. Remember, many articles are only available to subscribers and are not available online.
Please visit Boyslife.org/subscribe to subscribe to the print or digital editions of Boys' Life magazine.
---
FEBRUARY 2018 FEATURES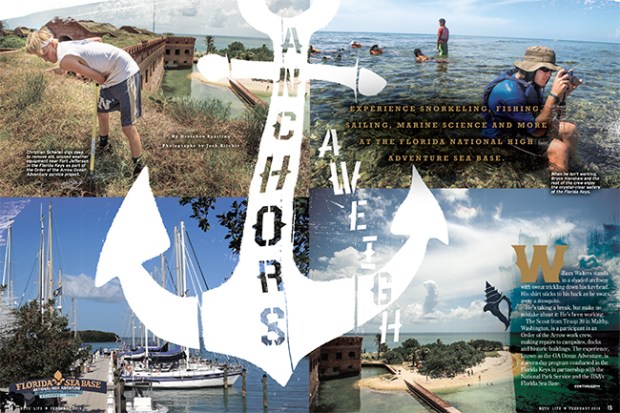 Anchors Aweigh
Experience snorkeling, fishing, sailing, marine science and more at the Florida National High Adventure Base.
• Photos from the OA Ocean Adventure
---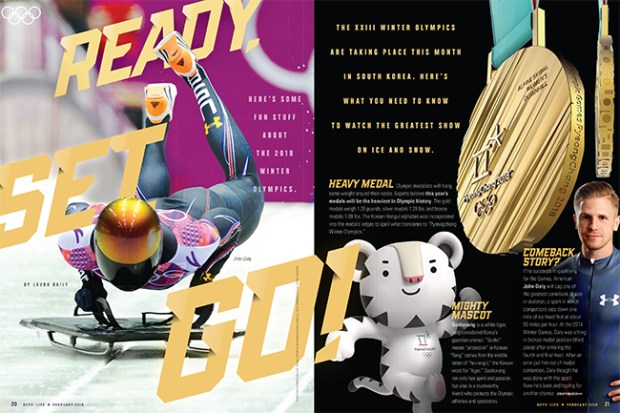 Ready, Set, Go!
Here's some fun stuff about the 2018 Winter Olympics.
• Olympics jokes, fun and trivia
---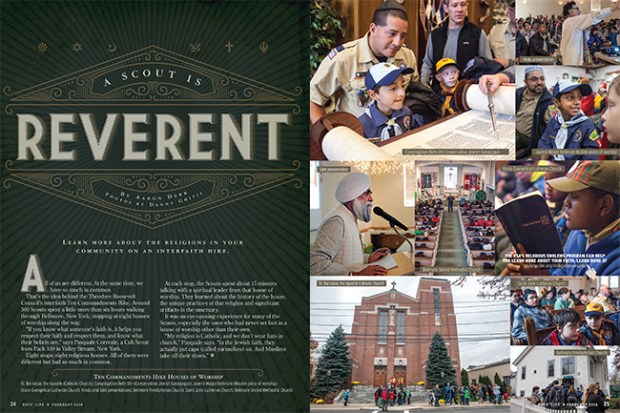 A Scout is Reverent
Learn more about the religions in your community on an interfaith hike.
---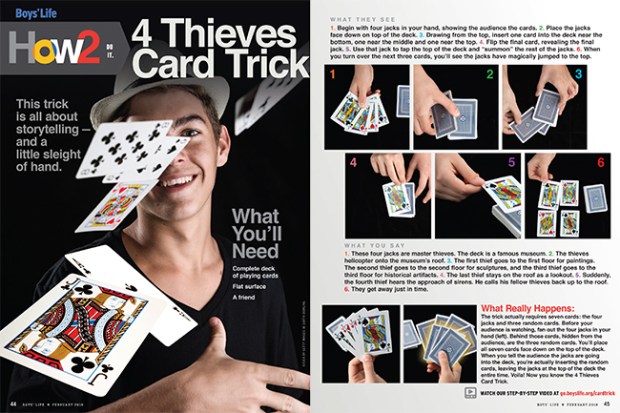 BL How To: Do a Card Trick
This trick is all about storytelling — and a little sleight of hand.
• Watch our step-by-step video to learn this trick
---
ONLY IN OUR BOY SCOUT EDITION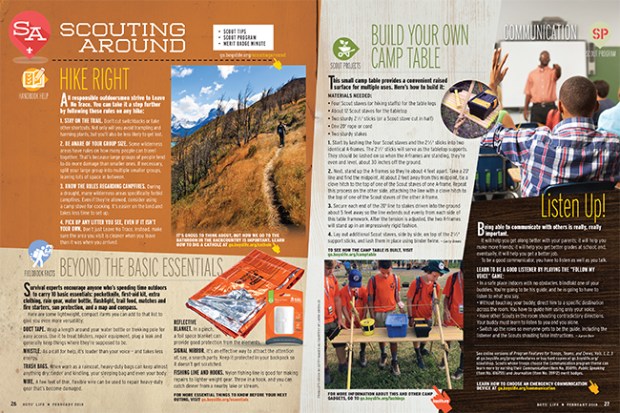 Scouting Around
Communication: Being able to communicate with others is really, really important.
• Visit the Scouting Around blog
---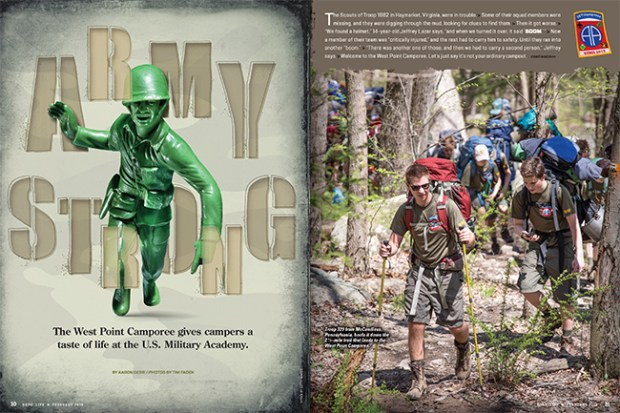 Army Strong
The West Point Camporee gives campers a taste of life at the U.S. Military Academy.
---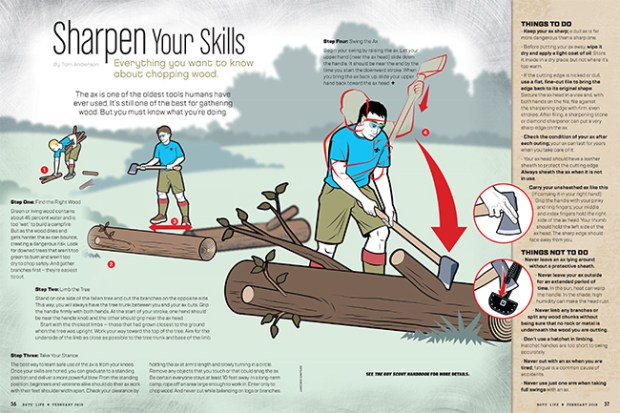 Sharpen Your Skills
Everything you want to know about chopping wood.
• How to use an axe to chop wood
---
ONLY IN OUR CUB SCOUT EDITION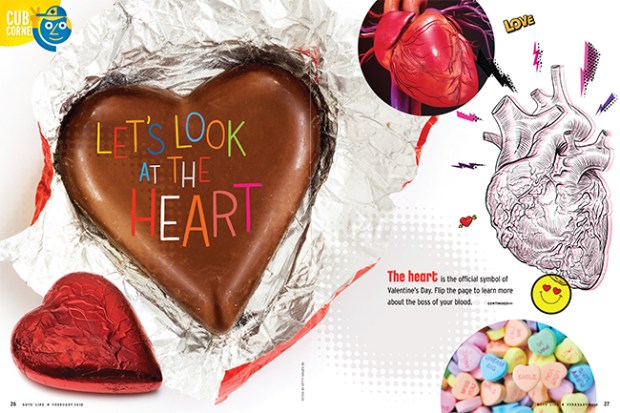 Let's Look at the Heart
Read it! Color it! Get it all in this special Cub Scout section.
---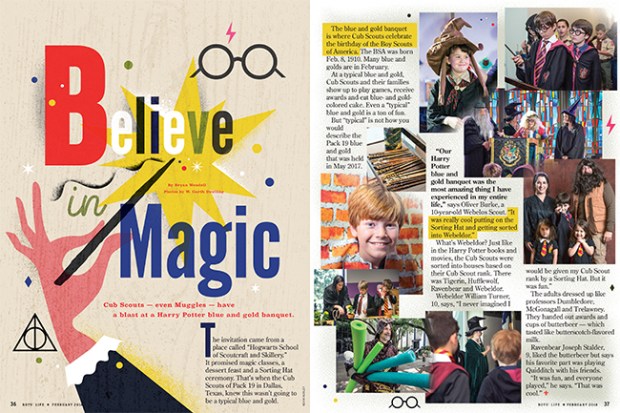 Believe in Magic
Cub Scouts — even Muggles — have a blast at a Harry Potter blue and gold banquet.
---
AND MORE!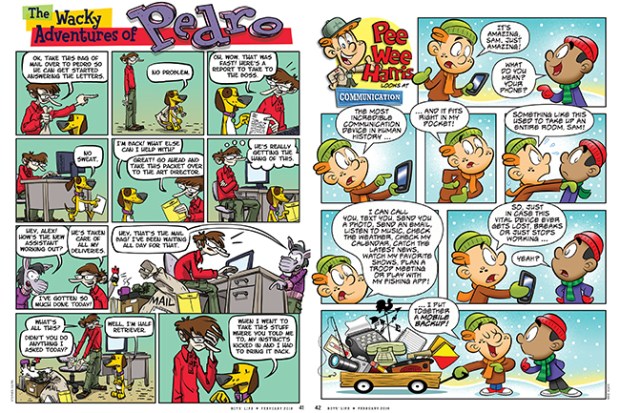 Look for the regular score of comics, jokes, games, Scouts in Action, Tradin' Post and more! Only in the February 2018 issue of Boys' Life!
• The Wacky Adventures of Pedro
• Pee Wee Harris
• Scouts in Action
• More S.I.A.
---
Inspire Leadership, Foster Values: Donate to Scouting
When you give to Scouting, you are making it possible for young people to have extraordinary opportunities that will allow them to embrace their true potential and become the remarkable individuals they are destined to be.
Donate Today