NASCAR driver gives Cub Scout a ride to school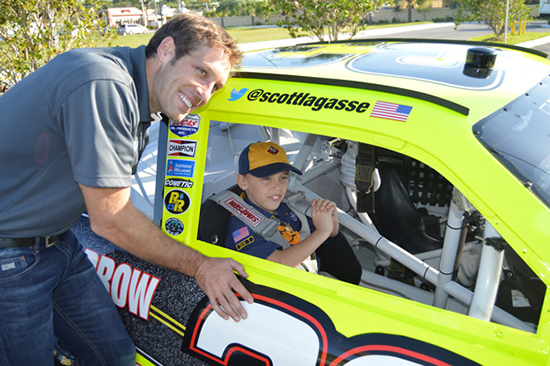 Last Thursday, Cub Scout Caleb Sowinski showed up to school in style.
The 7-year-old arrived at his Homestead, Fla. school in a 700 horsepower NASCAR Camaro, which can reach speeds up to 200 miles an hour.
Driver Scott Lagasse, Jr., a former Scout himself, was happy to provide the lift. "I believe heavily in [Scouting]," he said. "So to spend a few hours and do something fun with it is not a hard decision to make at all."
The opportunity was made possible by BSA's partnership with NASCAR.
Inspire Leadership, Foster Values: Donate to Scouting
When you give to Scouting, you are making it possible for young people to have extraordinary opportunities that will allow them to embrace their true potential and become the remarkable individuals they are destined to be.
Donate Today