Boys' Life Earns Parents' Choice Magazine Award
For more than 35 years, the Parents' Choice Foundation has been helping parents find quality products for their kids. And for the third consecutive year, Boys' Life has earned a coveted Parents' Choice Approved Award.
What does this mean?
Quite simply, we've always felt that parents can trust Boys' Life to provide a quality, engaging, family-friendly reading experience for your children. It's nice to know that the nation's oldest nonprofit guide to quality children's media and toys agrees.
From Parents' Choice:
Let's make this simple and straight-forward: If you are a Boy Scout, you should subscribe to Boys' Life because it's a longstanding part of the experience. If you're curious about what Boy Scouts do, you should take a look.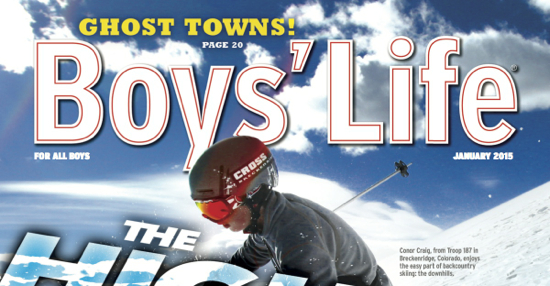 Inspire Leadership, Foster Values: Donate to Scouting
When you give to Scouting, you are making it possible for young people to have extraordinary opportunities that will allow them to embrace their true potential and become the remarkable individuals they are destined to be.
Donate Today