Boy Scout troop donates wheelchair to 5-year-old
The funds raised from the Christmas tree stand run by Boy Scout Troop 213 in Forest Grove, Oregon, were supposed to go back to the troop.
But that was before the boys learned about Ayden Herrera, a 5-year-old boy who needed a new wheelchair. The chair Ayden was using was worn out and too small.
It didn't take long for the Scouts to decide that buying him a new one was the right thing to do.
Click here to read more about Troop 213's good turn.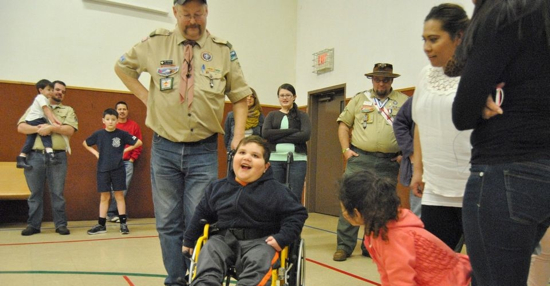 Inspire Leadership, Foster Values: Donate to Scouting
When you give to Scouting, you are making it possible for young people to have extraordinary opportunities that will allow them to embrace their true potential and become the remarkable individuals they are destined to be.
Donate Today