Eagle Scout project idea: planting seeds
Less than a year after a wildfire burned thousands of acres not far from his own community, Boy Scout Hunter Jackson, from Provo, Utah, had organized a team of volunteers to help restore the landscape.
Thankfully, no structures were damaged during the July 2014 fire in nearby Levan, but the wildlife was affected dramatically. That's why, for his Eagle project, Hunter and his volunteers planted 60 acres of bitterbrush seeds, which will grow into plants that can prevent erosion and provide food and shelter for animals.
Click here to read more about Hunter's project.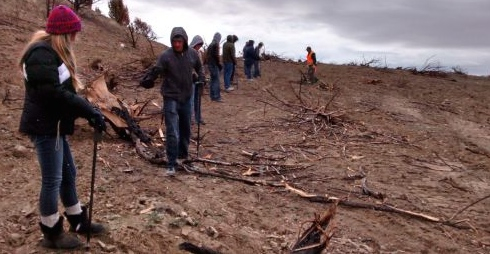 Inspire Leadership, Foster Values: Donate to Scouting
When you give to Scouting, you are making it possible for young people to have extraordinary opportunities that will allow them to embrace their true potential and become the remarkable individuals they are destined to be.
Donate Today