Illinois Scouts help clean up after another tornado
In the November 2014 issue of Boys' Life, we told you about several Illinois Boy Scout troops that participated in an event they called Service-O-Ree. The Scouts traveled a short distance across their state to the town of Washington to help clean up after a devastating outbreak of tornadoes.
Just a few weeks go — one year after the group's trip to Washington — there was another tornado strike, and this one hit even closer to home.
And, once again, the Scouts are springing into action. The most recent strike hit the town of Fairdale, Ill., in the same district where the Service-O-Ree Scouts live.
The video below gives you a good idea of the devastation in the area and of the need for more help.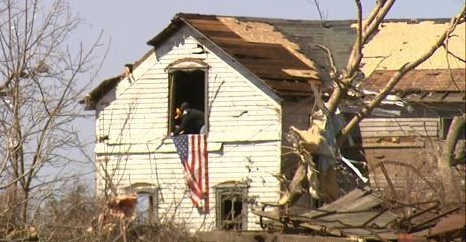 Inspire Leadership, Foster Values: Donate to Scouting
When you give to Scouting, you are making it possible for young people to have extraordinary opportunities that will allow them to embrace their true potential and become the remarkable individuals they are destined to be.
Donate Today