Eagle Scout project idea: Clean up a creek!
It seems pretty clear that aspiring Eagle Scout Parker Nasman isn't afraid of a little hard work.
For his Eagle project, the Florida Boy Scout is aiming to clean up a local waterway that has become so clogged with fallen trees and other debris that it's difficult for canoeists to paddle through the beautiful area.
Here's the catch, since the run is part of the National Wilderness Preservation System, no power tools area allowed. That means Parker and the volunteers he recruits will have to use hand saws to cut away even the thickest branches.
Click here to read more about Parker's planned project.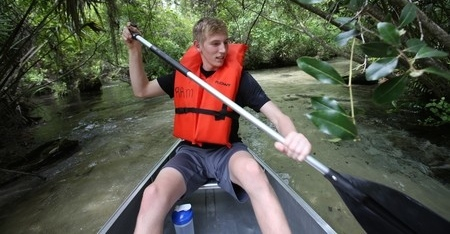 Inspire Leadership, Foster Values: Donate to Scouting
When you give to Scouting, you are making it possible for young people to have extraordinary opportunities that will allow them to embrace their true potential and become the remarkable individuals they are destined to be.
Donate Today