Explore STEM with the BSA's Nova awards
Our country needs more professionals working in the fields of science, technology, engineering and math. Find out if one of these fields might be right for you by working on one of the BSA's Nova awards.
Each award covers one component of STEM. For their first Nova award, Scouts earn the distinctive Nova award patch. After that, a Scout can earn three more Nova awards, each one recognized with a separate pi (π) pin-on device that attaches to the patch.
The Supernova awards have more rigorous requirements that recognize more in-depth, advanced achievement in STEM-related activities. For earning the Supernova award, Scouts receive a medal and certificate. The requirements include activities such as watching science-related documentaries, reading science-related material, writing reports and earning STEM-related merit badges.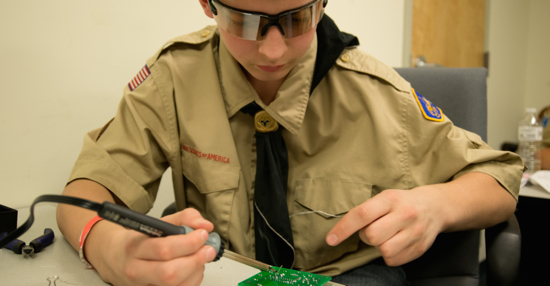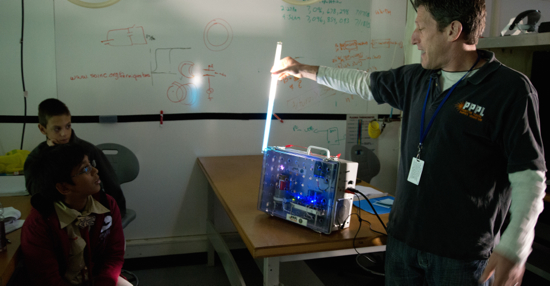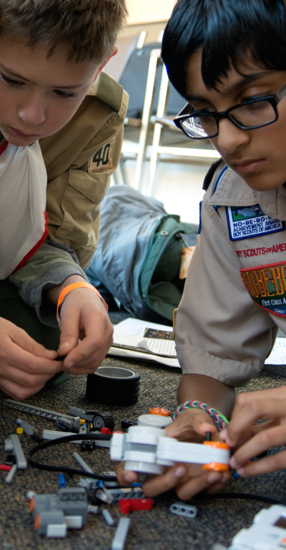 Inspire Leadership, Foster Values: Donate to Scouting
When you give to Scouting, you are making it possible for young people to have extraordinary opportunities that will allow them to embrace their true potential and become the remarkable individuals they are destined to be.
Donate Today