Scout Program: Citizenship
You're automatically a citizen of the country in which you were born. But that doesn't automatically make you a good citizen.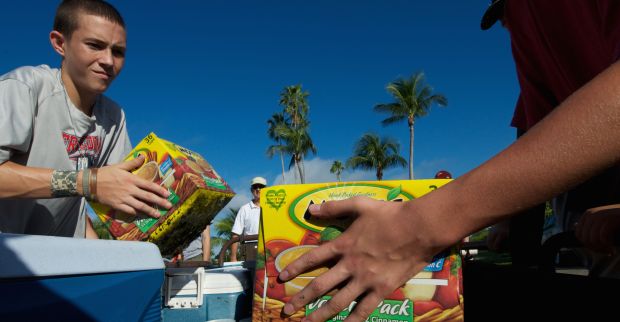 As a citizen of your community and your country, you have certain rights, such as freedom of speech. You also have certain responsibilities, such as paying taxes.
The more you can do to go above and beyond to improve your community, the better you can do your duty as a citizen. This includes community service projects, like the projects you undertake as a troop or one you complete to earn the rank of Eagle Scout.
Community service is anything you do that benefits the people or area around you. It shows that you care about others and are willing to help, even if there's nothing in it for you. Consider it a way of saying thanks for the gifts of citizenship, freedom and democracy that we all enjoy as Americans.
Find complete program details in Program Features for Troops, Teams, and Crews: A Guide to Program Planning – Volume 2. Scouts whose troops choose next month's suggested program theme, Citizenship, can learn more in the merit badge pamphlets Citizenship in the Community, Citizenship in the Nation and Citizenship in the World.
Inspire Leadership, Foster Values: Donate to Scouting
When you give to Scouting, you are making it possible for young people to have extraordinary opportunities that will allow them to embrace their true potential and become the remarkable individuals they are destined to be.
Donate Today