Eagle Scout saves lives on Everest
By Aaron Derr
Photographs courtesy of the Moniz family and Damian Benegas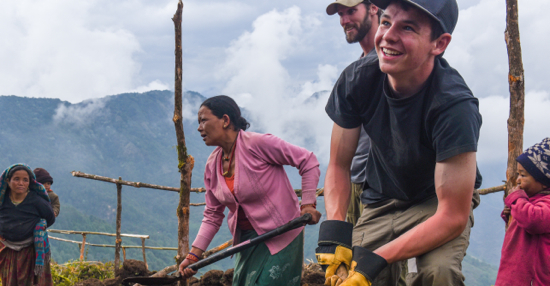 Matt Moniz, a 17-year-old Eagle Scout from Troop 171 in Boulder, Colorado, stood near the base camp of Mount Everest in the country of Nepal, watching a wall of snow, ice and rock tumble toward him.
The first thought that popped into his head: "This is going to be the way that I die."
Seconds later, he changed his tune: "No, I am not dying here."
Less than a minute later, the avalanche was over, and Matt was still alive.
The story that would change his life, however, was just beginning.
What are the chances that he would be at Everest on April 25, 2015, the same day a devastating
earthquake triggered the avalanche that killed 19 people? Maybe there was a reason Matt, one of the world's most accomplished young climbers, found himself on Earth's tallest mountain on its deadliest day ever.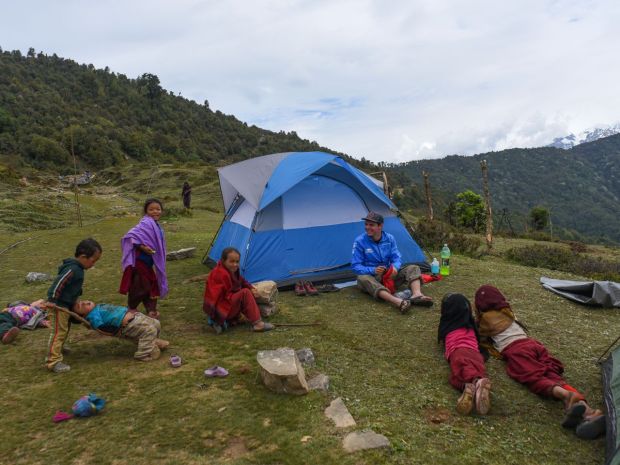 Moment of Truth
Matt began his mountain-climbing career with a trip to Everest base camp in 2007, when he was 8. In the years that followed, he climbed 14 of Colorado's 14,000-foot peaks, as well as 27,825-foot Makalu, the fifth-tallest mountain the world, and 26,906-foot Cho Oyu, the sixth-tallest.
Last spring, Matt, along with his climbing partners, survived the Everest avalanche by hiding behind a rock that was just big enough to shield them from the impact. As they huddled together, the trio watched rocks, tents, computers and all other kinds of debris crash past, caught up in the tons of ice and snow sliding down the mountain.
What followed was shock. And confusion. And chaos.
First, Matt returned to a camp that had escaped the wrath of the ava- lanche. He watched as other climbers filed in, their faces full of horror and sadness. Most of the climbers sat in stunned silence, even as they heard a voice over the radio calling for help.
Then another thought popped into Matt's mind: "A Scout is helpful."
So he sprang into action.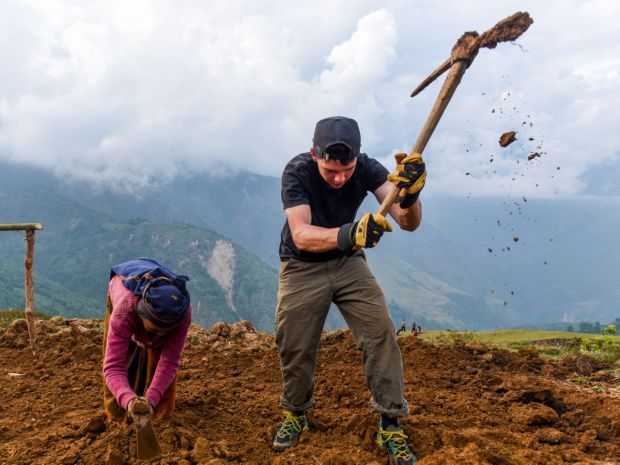 Sticking Around
It took two days. Matt did everything from collecting water bottles to carrying survivors to safety on stretchers. He asked doctors what else he could do.
At one point, while carrying an injured man over a stretch of ice and rock, Matt and other rescuers heard a thunderous cracking sound — it was an aftershock, and it caused another avalanche. He and the other helpers lay on top of the injured man, knowing they could be buried at any point by another wave of snow and ice.
Thankfully, it never came. This avalanche was much smaller, and in no time the group was back at it, carrying more of the injured to safety.
When the immediate danger was over, Matt was evacuated to Kathmandu, the capital of Nepal. But his work was far from done. He could have returned home, but Matt instead decided to stick around, organizing a relief mission to a village that was hit especially hard by the earthquake.
After weeks of sharing ideas, planning and fundraising, Matt spent two weeks in the village of Laprak, helping build temporary housing, digging latrines, and establishing new water and communications systems.
"I'm still not sure why I am here alive today," Matt says, "but as far as I could tell, it was to stay in Nepal and help out as best I could."
Matt received the BSA's Honor Medal with Crossed Palms for his actions on Everest.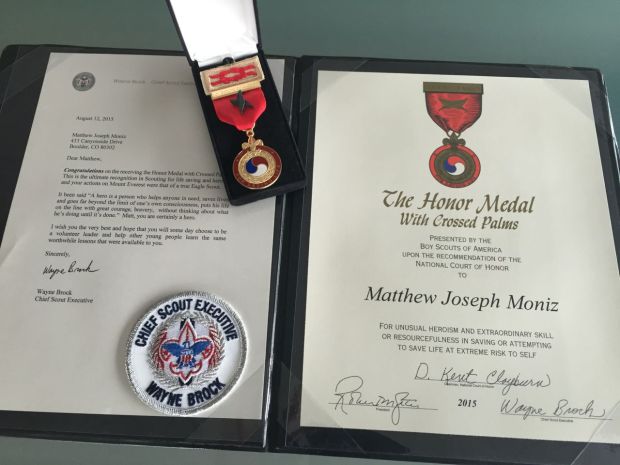 ---
 THE NEPAL EARTHQUAKE
On April 25, 2015, an earthquake hit the Asian country of Nepal, killing almost 9,000 people and injuring nearly 23,000. The earthquake flattened entire villages, leaving hundreds of thousands of citizens homeless. It was the worst natural disaster to strike the country in more than 80 years.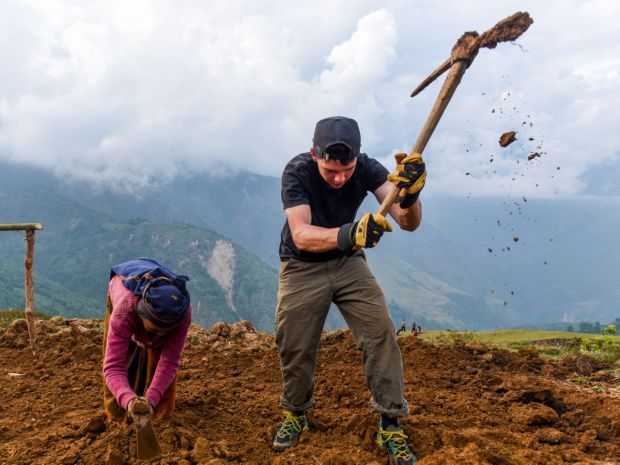 Inspire Leadership, Foster Values: Donate to Scouting
When you give to Scouting, you are making it possible for young people to have extraordinary opportunities that will allow them to embrace their true potential and become the remarkable individuals they are destined to be.
Donate Today