Scouts complete epic California trek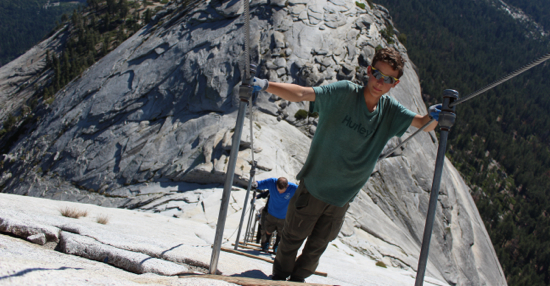 You can't conquer Half Dome halfheartedly.
Thousands of hikers make it to the top of the granite rock formation in Yosemite National Park each year, thanks to steel cables that run 4,800 feet up, but that doesn't make the trip any less intimidating when you're at the bottom looking up.
Or when you've already hiked a couple hundred miles just to get there.
That was the epic adventure of Troop 860 out of Hermosa Beach, California: 244 miles, 22 days, up and down Mount Whitney, and then up and down Half Dome.
During their trek, the Scouts hiked the entire John Muir Trail (211 miles) — which they had reached by walking 33 miles, including a section of the Pacific Crest Trail. They hiked through dense forests, crossed jagged passes and forded mountain streams, and then they climbed Half Dome.
Inspire Leadership, Foster Values: Donate to Scouting
When you give to Scouting, you are making it possible for young people to have extraordinary opportunities that will allow them to embrace their true potential and become the remarkable individuals they are destined to be.
Donate Today