A STEM camp by Scouts, for Scouts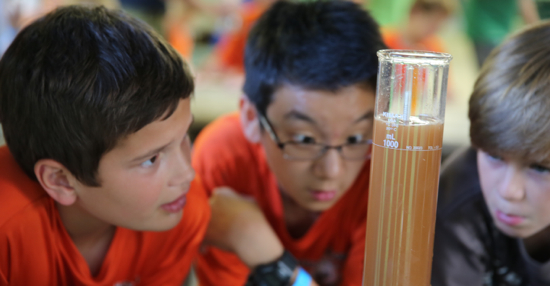 When the Baltimore Area Council tried to develop a STEM camp they knew just whom to ask: the guys in Troop 944 in Baltimore, Maryland.
The Scouts met multiple times to discuss ideas and share their thoughts on what a summer camp focusing on science, technology, engineering and math could look like. Venturers from Crew 314 were later involved in expanding the program. The result: STEM-botics, a weeklong event that offered science-related merit badges and activities such as drone flying, 3-D printing, cyber security and robot fighting.
Instead of a COPE course, the camp offered SETE: Scientific Enabling Team Experience. Scouts from 38 different troops and five different councils attended last summer's STEM-botics event at Camp Spencer near Whiteford, Md.
Click here for more on this summer's STEM-botics event.
Inspire Leadership, Foster Values: Donate to Scouting
When you give to Scouting, you are making it possible for young people to have extraordinary opportunities that will allow them to embrace their true potential and become the remarkable individuals they are destined to be.
Donate Today