Westward Bound with Troop 16
By Aaron Derr
Photographs by Beth Wald and Rachid Dahnoun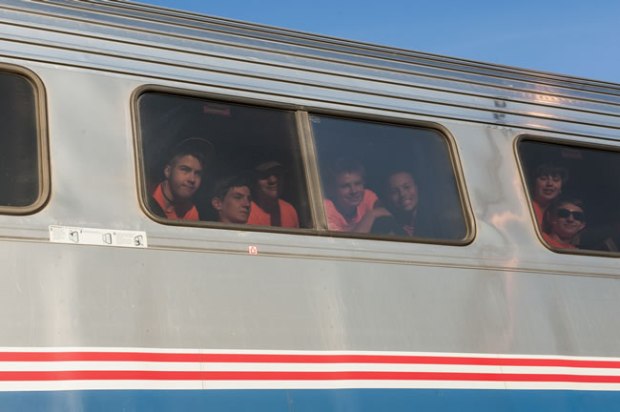 When the young men of Troop 16 in Columbus, Ohio, went west last summer, they did it in style: 13 days, thousands of miles on a train, six major cities, two national parks … and one giant adventure.
From Ohio to Montana's Glacier National Park, and then on to Seattle, Los Angeles and eventually the Grand Canyon in Arizona, the Scouts saw and did it all.
They hiked up 6,000 feet above sea level at Glacier and explored Seattle's vast underground tunnels. They ventured deep into the Grand Canyon and then explored the treetops at a nearby ropes course.
Most of the Scouts had never ventured west of the Mississippi River before. For all of them, it was the trip of a lifetime.
Take a look at photos of their adventure below, and then check out the May 2016 issue of Boys' Life magazine to read more about their trip.
Inspire Leadership, Foster Values: Donate to Scouting
When you give to Scouting, you are making it possible for young people to have extraordinary opportunities that will allow them to embrace their true potential and become the remarkable individuals they are destined to be.
Donate Today