One Good Deed After Another
It started when Parker Schmidt was a Webelos Scout from Pack 95 in Georgetown, Delaware, and it hasn't slowed down since.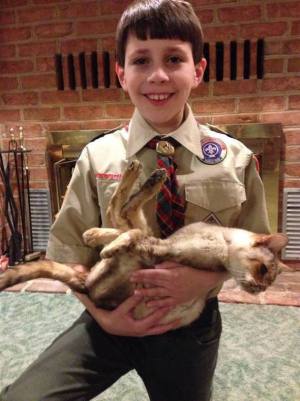 First, Parker was recognized for saving a cat that was trapped in a burning fireplace.
Then, Parker was selected to travel to Washington, D.C., at the 100th anniversary of the Order of the Arrow celebration and the opening of a historic trail. Parker was the only Cub Scout in attendance.
And finally, as a member of Boy Scout Troop 95, Parker earned the James E. West award for raising more than $1,000 for Scouts who need financial help. He also set off to find the gravesite of his great-grandfather, who fought in the Revolutionary War. The plot in which he was buried was on land that was later divided among his children.
Parker has narrowed it down to two sections of land. Once he gets it figured out, he'll place a special Revolutionary War marker on the gravesite.
Of all of his accomplishments, perhaps the James E. West award is the most impressive. In the middle of the winter, Parker was out in 15-degree temps shoveling sidewalks for $10 a pop to raise funds.
With permission from his council, he hosted a fundraiser and silent auction. And when the weather warmed, he completed a variety of odd jobs to reach his goal.
In all, it took almost 11 months of hard work and dedication.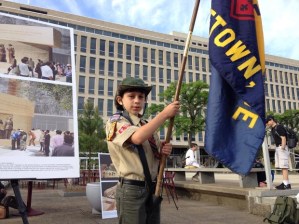 Inspire Leadership, Foster Values: Donate to Scouting
When you give to Scouting, you are making it possible for young people to have extraordinary opportunities that will allow them to embrace their true potential and become the remarkable individuals they are destined to be.
Donate Today