Scouts Form Unbreakable Bonds at Weekend Campout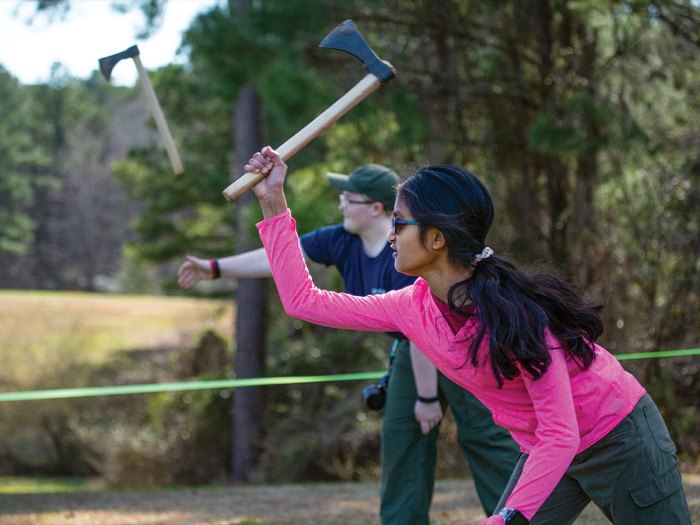 During a brisk February weekend last year, Scouts made the drive to Camp Frank G. Lumpkin in far west Georgia, searching for adventure, advancement and entertainment. But what they discovered was so much more.
The girls of Troop 19 from Auburn, Alabama, hosted a "Woods Women" campout, inviting two other troops: girls Troop 89 from Columbus, Ga., and girls Troop 307 from Montgomery, Ala., for a challenging excursion of Scout skills.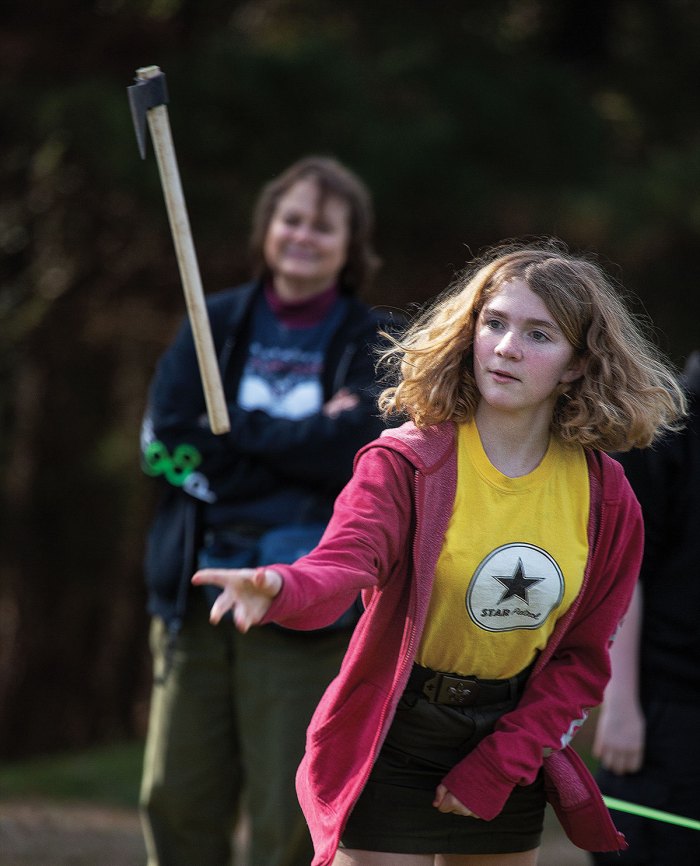 "Basically, we got a bunch of girls together from different troops near us and we did fun activities that helped with advancement — anything from knot-tying to fire-building to orienteering," says Claudia Mattingly, a 16-year-old Life Scout. "It was really good, and it also helped bond the Scouts from different areas."
NEW TEAMS, NEW FRIENDSHIPS
The girls — split into new patrols, mixed with different troops — tackled each task and forged friendships along the way, learning the importance of teamwork.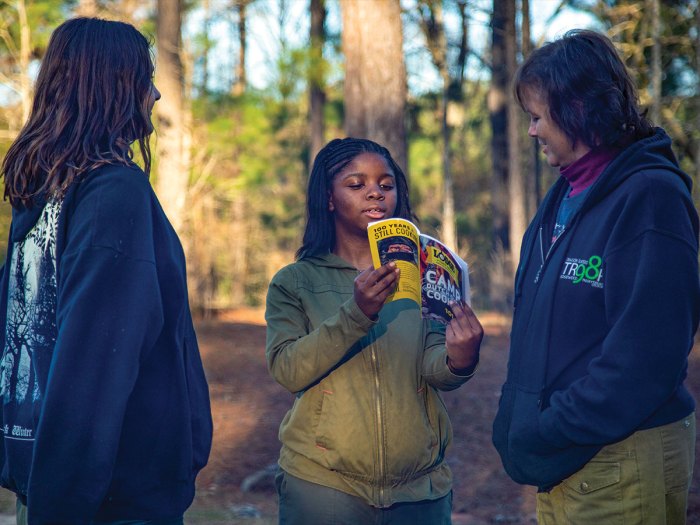 "The lashings really brought the Scouts together more than any other activity," 16-year-old Star Scout Alycia Harp says. "Because it was a little more of a challenge, the girls didn't know what to do, so it created a time for everybody to work together better, and through that we got to bond a little more."
As it turns out, bonding and teamwork were among the most rewarding takeaways from this weekend.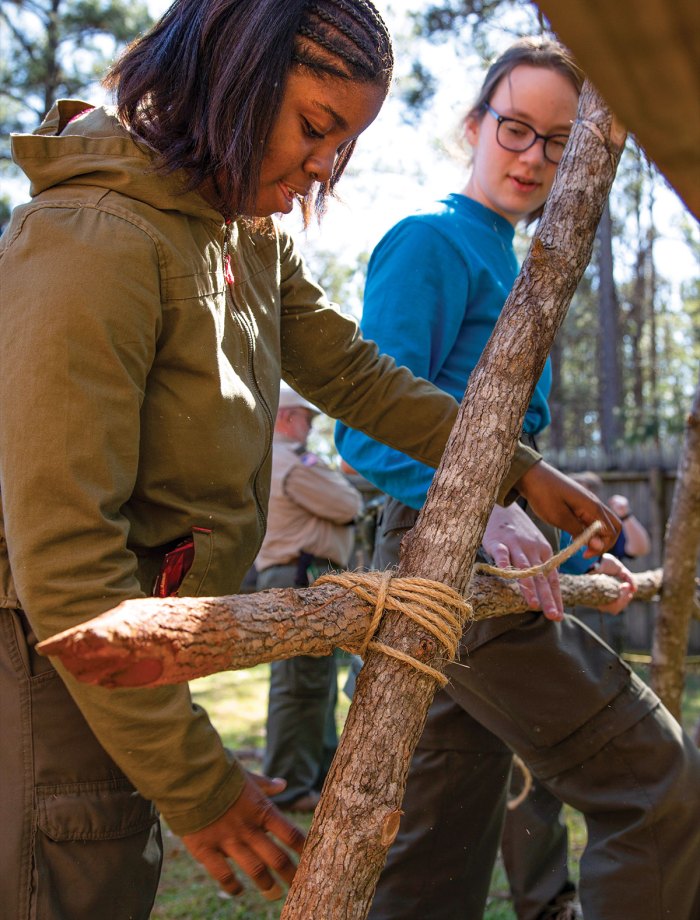 "It just really surprised me that it was so easy to make friends with everybody, and it really helped the experience for me, made it a lot better," says Emma Stone, a 15-year-old First Class Scout.
Fashioning a shelter using only sticks and rope or throwing tomahawks can boost morale and camaraderie. Apparently, according to "ace hawk heaver" 15-year-old First Class Scout Leslie Stone, it helps to have your new friends yell, "Yeet!" in unison as you throw.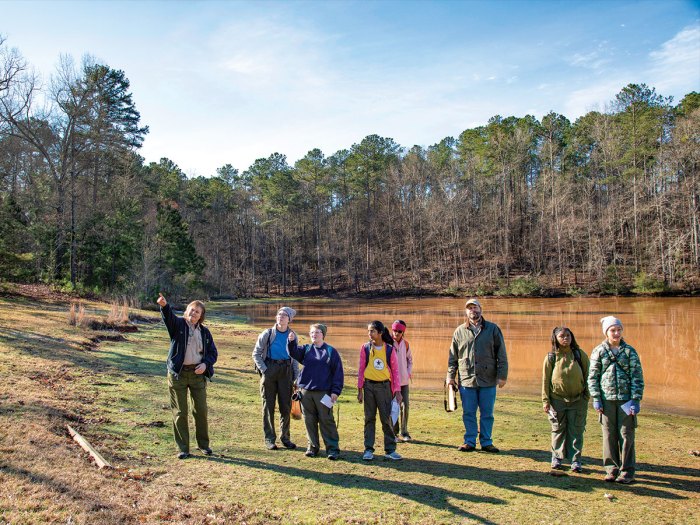 "Magically, it worked every time," Leslie says with a smile.
MAGICAL MOMENTS
The Woods Women weekend was about more than bonding through the activities — it also was about how those bonds continued to grow outside of the events. That's when the most memorable highlights unfolded, completely organically around the campfire or the lunch table.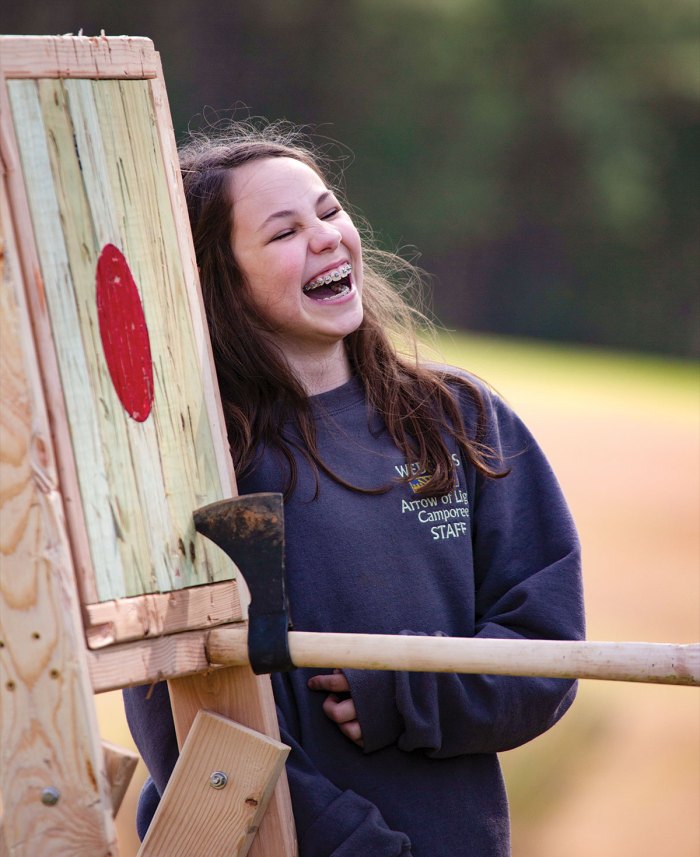 "In the dining hall, the first time everyone was together, we were all talking, and everyone was just having a good old time," Claudia says. "That's the first thing that comes to my mind when I think of this trip."
If you're thinking of planning a similar outing with multiple troops, you must get your council's approval first — and remember to follow COVID-19 safety guidelines. There may be additional authorizations you'll need beforehand, too. If approved, consider following in the hiking boots of the Woods Women.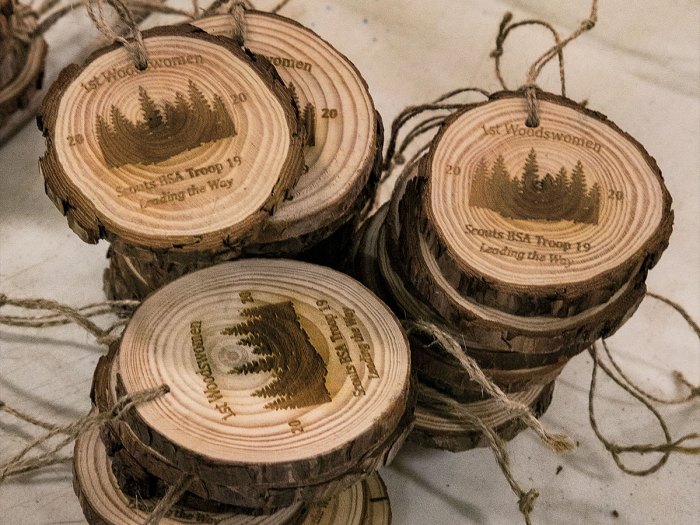 "Prioritize making a connection with each person in your group," Alycia says. "And that's with whatever you do. Make a connection, understand each person, and be kind and patient and welcoming with everyone. Eventually you'll have a relationship where everything will just come naturally. Everything will work smoothly, and you'll succeed at whatever you want to do."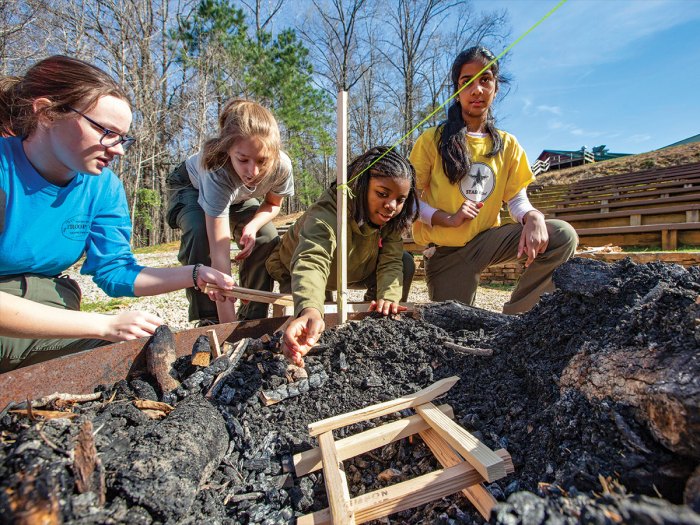 Inspire Leadership, Foster Values: Donate to Scouting
When you give to Scouting, you are making it possible for young people to have extraordinary opportunities that will allow them to embrace their true potential and become the remarkable individuals they are destined to be.
Donate Today