SIA Podcast Episode 1: He Took Control of the Truck!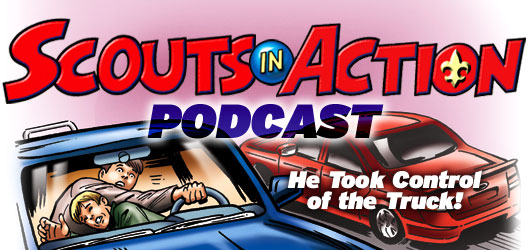 John Guyton was riding in the passenger seat of a truck when the driver suffered a seizure. Somehow, he needed to stop the truck and help his friend in the middle of rush hour traffic.
Listen as John describes the rescue in a true story of Scouts in Action.
Inspire Leadership, Foster Values: Donate to Scouting
When you give to Scouting, you are making it possible for young people to have extraordinary opportunities that will allow them to embrace their true potential and become the remarkable individuals they are destined to be.
Donate Today