SIA Podcast Episode 2: He Saved His Dad From the Rapids!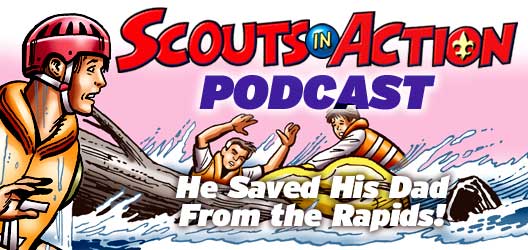 As Brian Butterfield, 17, and other Scouts and parents were navigating the rapids of the Deschutes River in Oregon, Brian's raft hit a rock and turned sideways, wrapping itself around a fallen tree. Brian made it to shore, but his father, Bill Butterfield, was trapped.
Listen as Brian and his dad describe the rescue in a true story of Scouts in Action.
Inspire Leadership, Foster Values: Donate to Scouting
When you give to Scouting, you are making it possible for young people to have extraordinary opportunities that will allow them to embrace their true potential and become the remarkable individuals they are destined to be.
Donate Today