SIA Podcast Episode 10: They Saved the Baby From the River!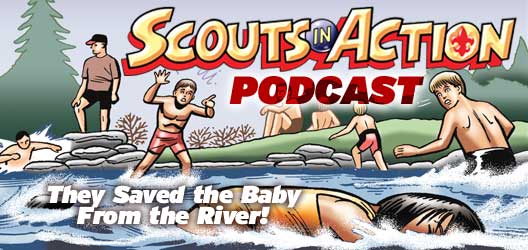 John Fitzgerald, 9, Christian Nanson, 11, and other members of Pack 100 and Troop 100 were swimming in Nebraska's Platte River when Christian spotted a baby floating facedown in the water.
Listen as they describe how they saved the baby in a true story of Scouts in Action.