24 of the Greatest Toys of 2016
Play on! After hours and hours of testing, here are some of the latest and greatest from the toy world.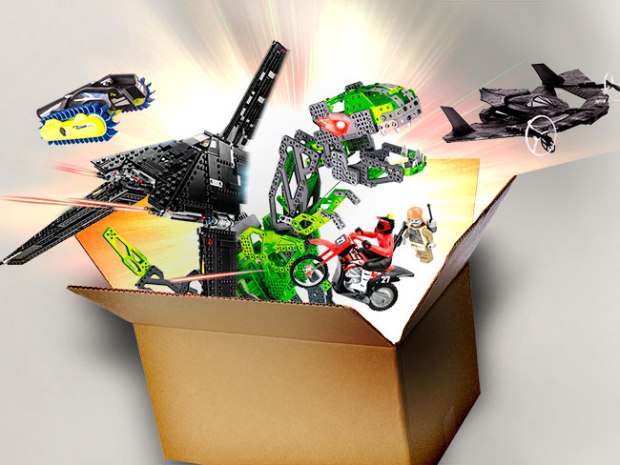 ---
TINY FLIER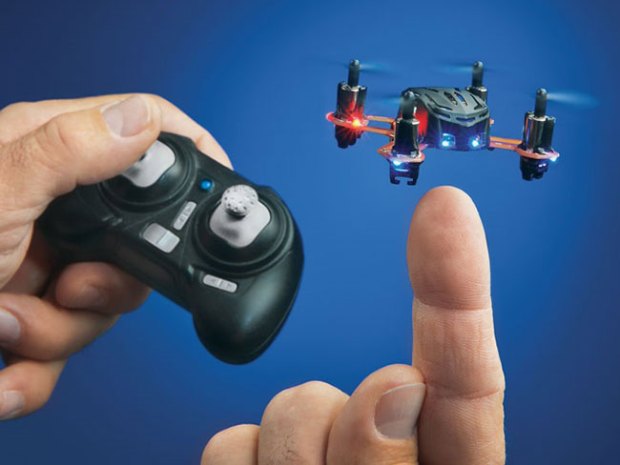 The controls were sensitive and hard to control at first, but our testers soon got the hang of flying the Proto-X quadcopter. They liked performing tricks and said it was fun having a tiny drone for indoor use. At only 50mm (about 2 inches) long and 0.4 ounces, the Proto-X claims to be the world's smallest quadcopter. It also has built-in LEDs so you can keep an eye on it in the dark. $29.99, hobbico.com
Before using this and other flying toys, visit knowbeforeyoufly.org for guidelines from the Federal Aviation Administration.
---
MINECRAFT MUST-HAVE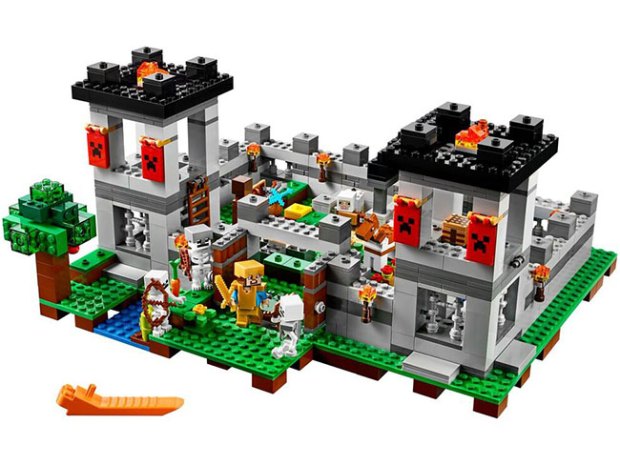 The skeleton army is on its way, so get ready with the LEGO Minecraft The Fortress. Minifig Steve, along with his golden armor and helmet, is armed with torches, a sword and cannons to defend his stronghold. Also includes a horse, sheep and three skeletons. $109.99, lego.com
---
TAKE A BOW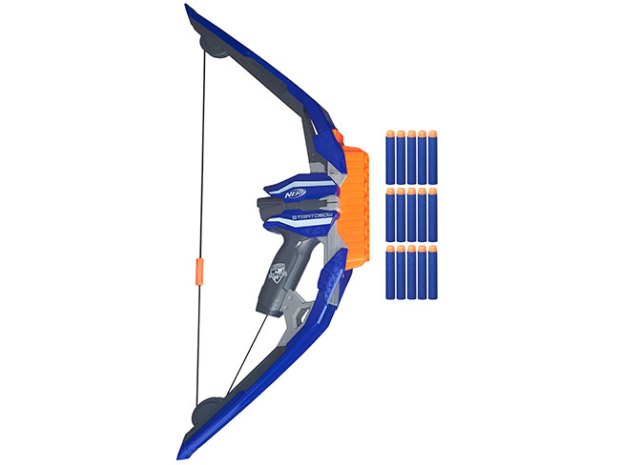 It's a first from Nerf: a clip-fed bow. The N-Strike Elite Stratobow Bow gives you lots of shots without reloading (15-dart capacity) and a good range. Our 14-year-old tester had a lot of fun and says the "best part is that it's different from typical Nerf shooters." $29.99, hasbrotoyshop.com
---
MEGA MANIA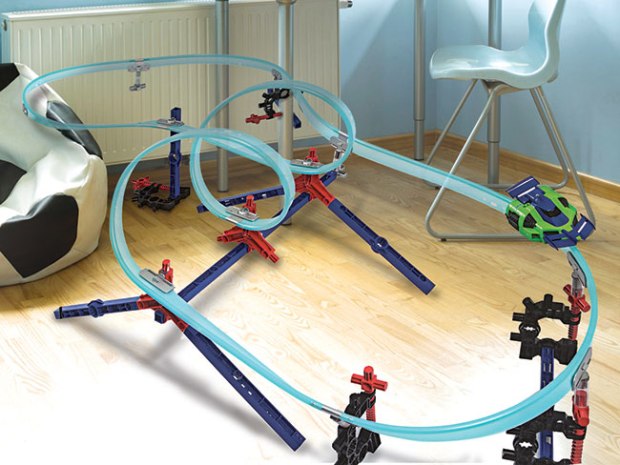 Lionel Mega Tracks let you design and build race-car courses, twisting the tracks to make your own stunts. Our 7-year-old tester loved the set, spending hours playing with it. There's an RC controller for the rail racer vehicle, and you can expand your course with add-on stunt packs. Mega Tracks Corkscrew Chaos: $99.99, Stunt Pack Assortments: $19.99 each. megatracks.lionel.com
---
MOTO MANIA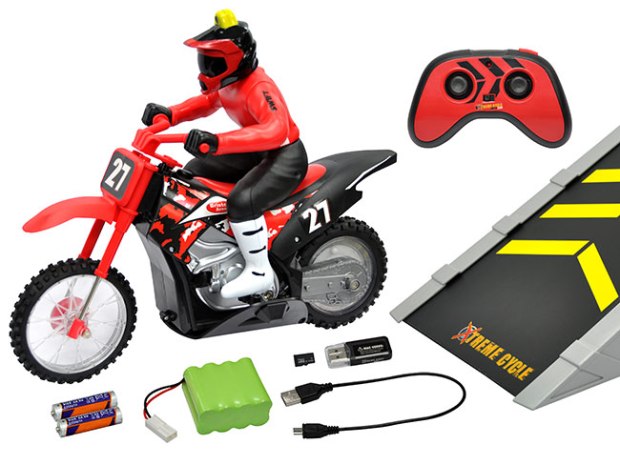 A tester favorite, the Xtreme Cycle Moto-Cam packs a built-in video camera that catches all your jumps and stunts. Since the motorcycle is self-stabilizing, it's easy to control and keep moving. The included USB cable makes it simple to download and share your videos. $79.99, wickedcooltoys.com
---
DINO-MIGHT!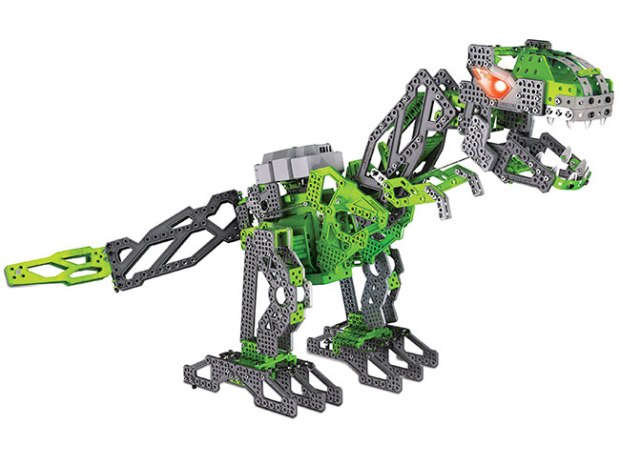 Build it; program it; interact with it. Meccano Meccasaur is a fun engineering and robotics project. Control the mighty 3-foot-long T. rex's movements, attacks and roars with buttons on its "Meccabrain"; and catch on to its moods according to the glowing eyes' color. You can even ask it yes/no questions and use it to guard your room. $99.99, meccano.com
---
UP YOUR SKILLS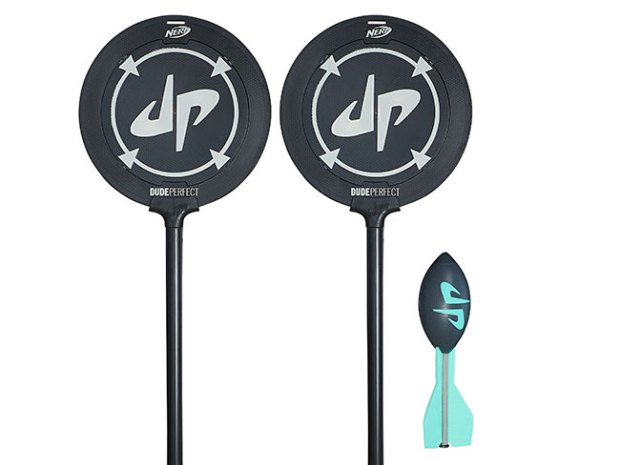 It's a pretty simple concept, but the Nerf Dude Perfect PerfectVortex game is fun and can help you improve your football skills. Set up the two knock-out target poles for ever-increasing challenges — play for points or just play for practice. $29.99, hasbrotoyshop.com
---
ALL-TERRAIN TACKLER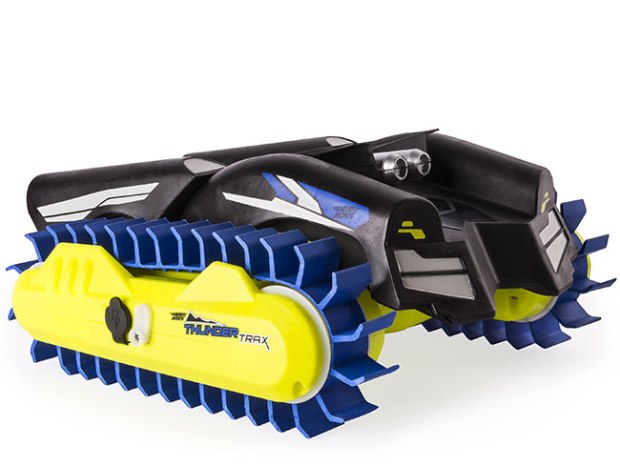 Whether it's grass, dirt or even water, Thunder Trax RC can take it on. With the touch of a button, convert the remote-controlled vehicle from a tank to a boat. Our testers took it to the lake and drove it across the sand and right into the water. Nearby families saw what was going on and couldn't resist joining in on the fun. $74.99, spinmaster.com
---
TERRA TERROR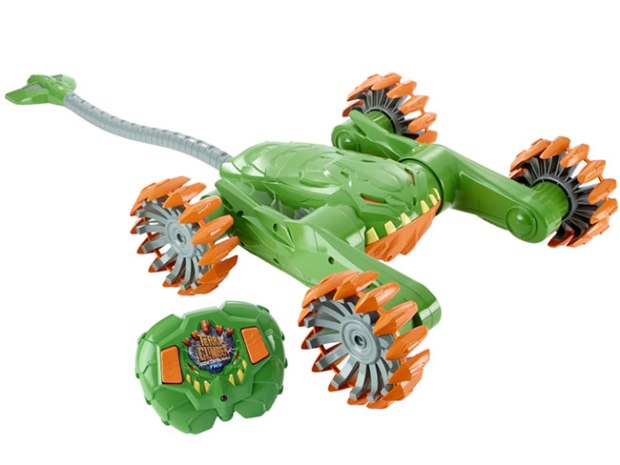 Take on obstacles indoors and out with the tough RC vehicle Tyco X-Terra Climber. It's built to conquer stairs, rocks, pretty much whatever you can think of to put in its way. In fact, our testers said, "The best part is creating obstacles for the car to scale." $99.99, mattel.com
---
COLOR COPIER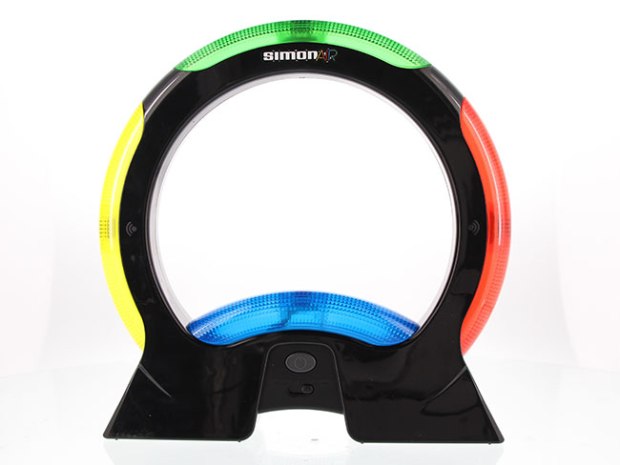 Simon Air, the latest spin on the classic Simon Says game, has you lunging and hovering your hands around and in the game ring to copy the colored light patterns. The commands come quicker and quicker, so it'll get you moving fast. Go solo or put it in two-player mode. $19.99, hasbro.com
---
ON YOUR COMMAND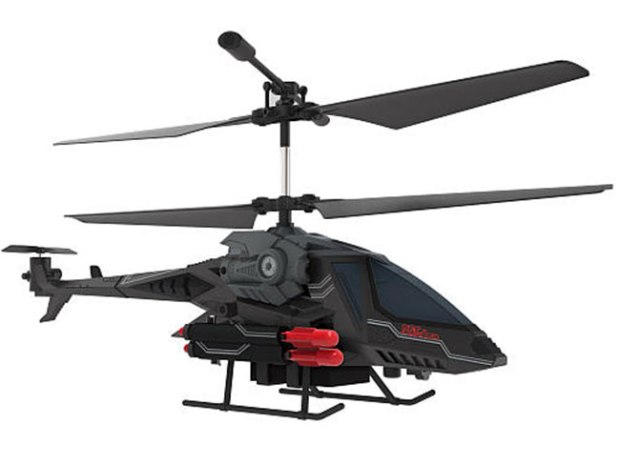 It's a helicopter that flies and fires just by the command of your voice! Wearing the headset, you can tell the Sky Rover Voice Command Missile Launcher to fly in circles with the command, "Enemy Scan." And you know what the "Missile Fire" command does. The copter is easy to control, but be sure to keep it indoors. $44.99, auldeytoys.us
Before using this and other flying toys, visit knowbeforeyoufly.org for guidelines from the Federal Aviation Administration.
---
GOING ROGUE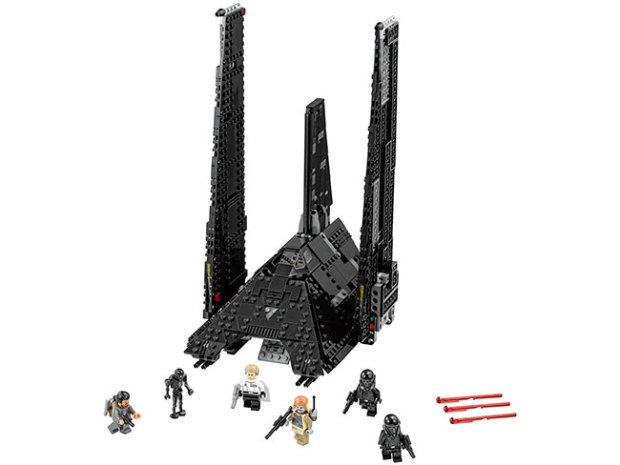 Load the Death Troopers onto Lego Star Wars Rogue One: Krennic's Imperial Shuttle. Open and close the thick-armor plating, raise and lower the ramp and landing skids, and position the wings for takeoff. With the spring-loaded blasters, you'll be ready for anything that comes your way! The set includes five minifigures and a Droid. $89.99, lego.com
---
UPSIDE-DOWN FUN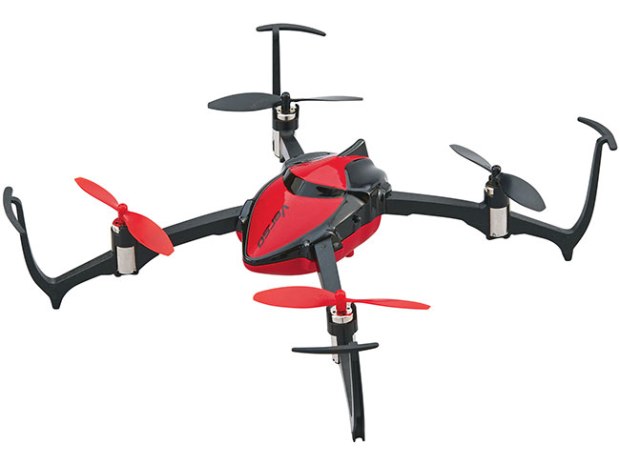 Reversing motors make this little drone extra fun to fly — you can make the Verso Drone takeoff, fly and land upside down! It flies right-side-up, too, of course, with three flight modes: beginner, intermediate and advanced. Our 12-year-old tester added that it's "very easy to put together and fast charging." It's ruggedly made, but keep it indoors. $39.99, hobbico.com
Before using this and other flying toys, visit knowbeforeyoufly.org for guidelines from the Federal Aviation Administration.
---
GET OUT AND GO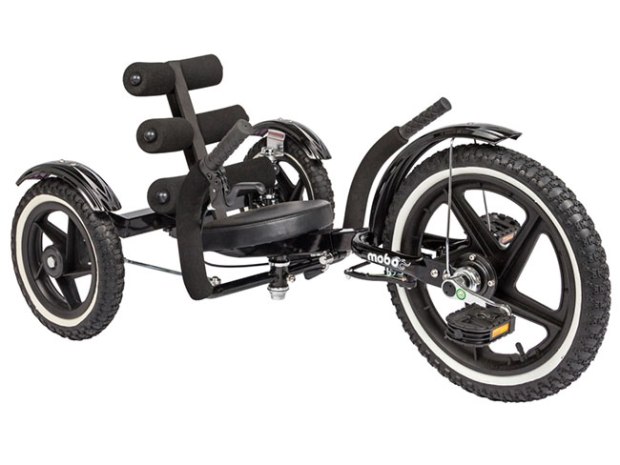 Yeah, it's pricey, but the Mobo Mobito Sport is a cool way to get going. The three-wheeler is comfy with a top-quality build. Our testers say there's a learning curve for controlling the cruiser, but mastering it is part of the fun. The Sport is sized for riders up to age 10, but there are also Mobo cruisers for everyone else. $349.99, mobocruiser.com
---
HYPER FIRE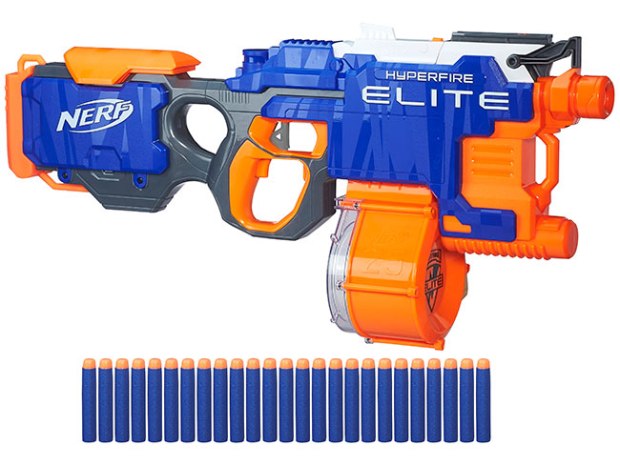 Nerf says it's their fastest motorized dart shooter yet: N-Strike Elite Hyperfire Blaster. Our 14-year-old tester said it's "very fun to use because it shoots so fast." We timed it, and it really is fast: five darts per second. Make every shot count, though. Our tester also reports "it takes forever to reload." $49.99, nerf.hasbro.com
---
SMART PLAY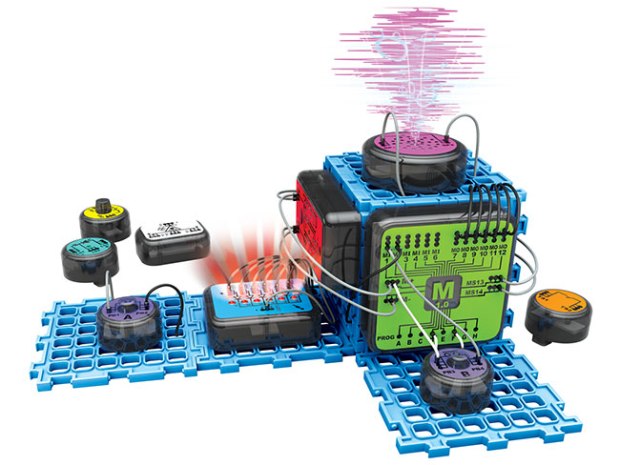 Learning about electrical engineering is fun with Smart Circuits. Make all kinds of electronic games and gadgets that involve lights and sounds, like a motion-sensing alarm and drum kit. It comes with 50 projects' step-by-step instructions that, as our 8-year-old tester says, are "easy to read and simple." $49.99, smartlabtoys.com
---
MISSION CONTROL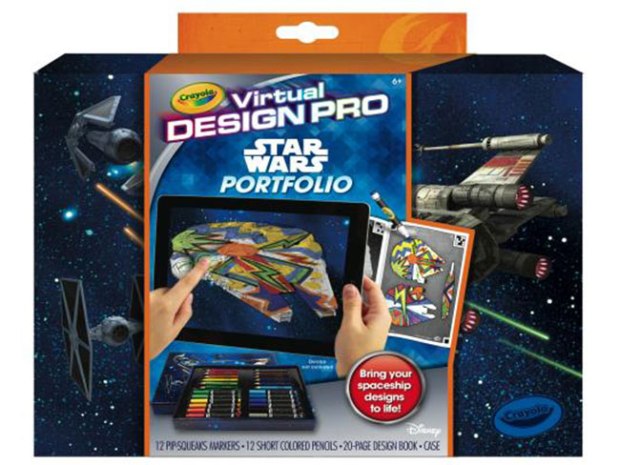 With the Crayola Virtual Design Pro: Star Wars Portfolio, bring your spaceship designs to life on your smartphone, tablet or iPod touch. Simply color the provided templates, get the free app and scan your designs. Then send your ship on missions and more. $16.99, crayola.com
---
WINGING IT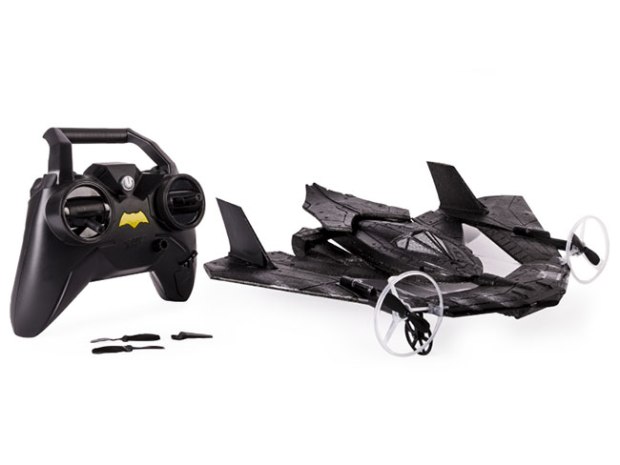 The RC Batwing "doesn't really fly, but glides across the ground like a hovercraft," our testers report of this remote-controlled toy. They found it to be super fast and fun, but offered some advice: It's "a bit hard to control and has to be outside because it needs room to maneuver." $59.99, spinmaster.com
---
A REAL MONSTER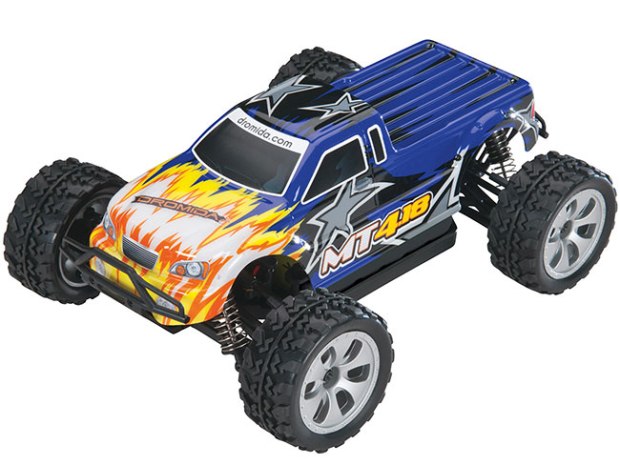 The four-wheel drive RC Dromida MT4.18 Truck is waterproof and built for off-roading. Our 12-year-old tester gave the monster truck a big thumbs up, reporting, "Although this was my first time to use this type of controller, I was able to do tricks after a little practice." $99.99, hobbico.com
---
MARVEL-OUS ACTION
What'll it be: Captain America or Iron Man? You can flip from one to the other with the XPV Marvel Avengers RC Rollover Rumbler. Our 9-year-old tester got a kick out of the vehicle's flipping action, as well as its speed, durability and 360-degree capabilities. $49.99, jakks.com
---
TRANSFORMERS TO THE MAX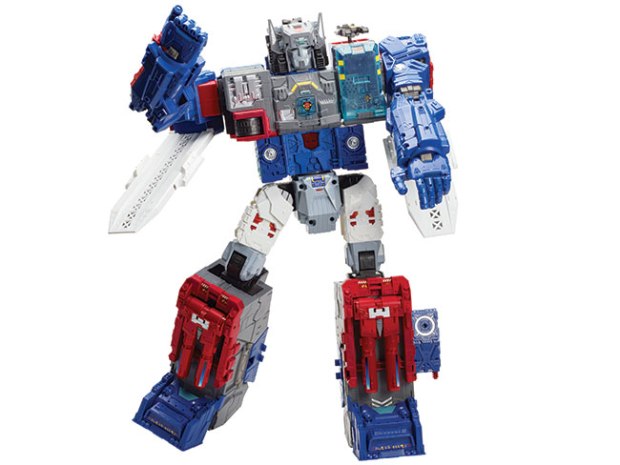 The Titans are back, and at nearly 2 feet tall, Transformers Fortress Maximus is the biggest action figure in the Transformers Generations Titans Return line. Transform it into three modes — robot, Autobot City and battle station — and connect it with the line's Leader Class figures to make a giant Cybertron City. $149.99, hasbrotoyshop.com
---
SPRAY AWAY!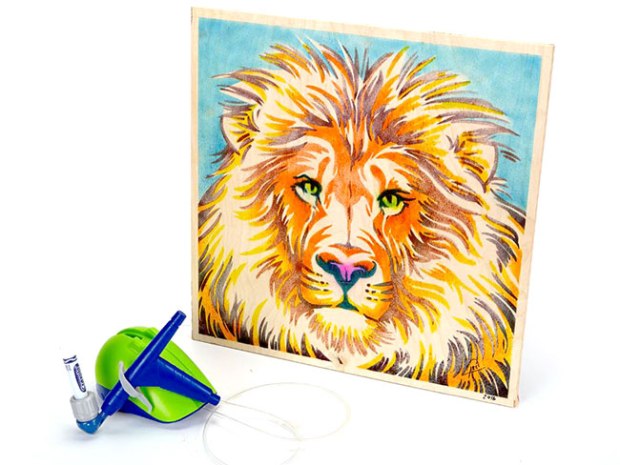 Here's a cool electric-powered tool: Crayola Air Marker Sprayer. Use it to turn your Crayola markers into airbrushes to create art, school projects and more. The sprayer kit also includes five washable markers and two stencils. $29.99, crayola.com
---
SIMPLE SURPRISE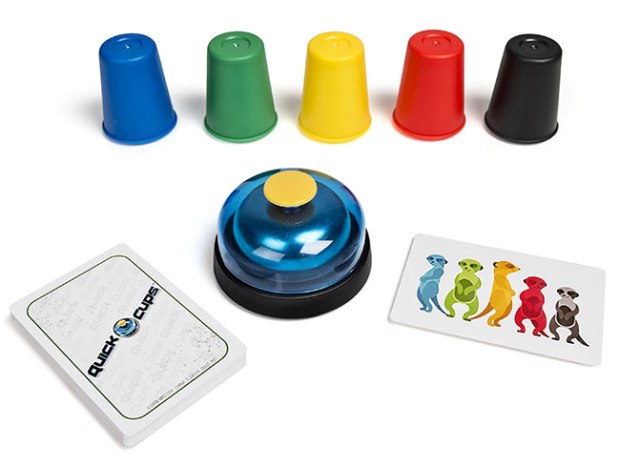 What's Quick Cups? "A very simple game to learn that's surprisingly fun," according to our testers. All you have to do is be the first to stack your cups according to the color order on the card. Fast-paced and — did we already mention? — fun! $19.99, spinmaster.com
---
ASSEMBLY REQUIRED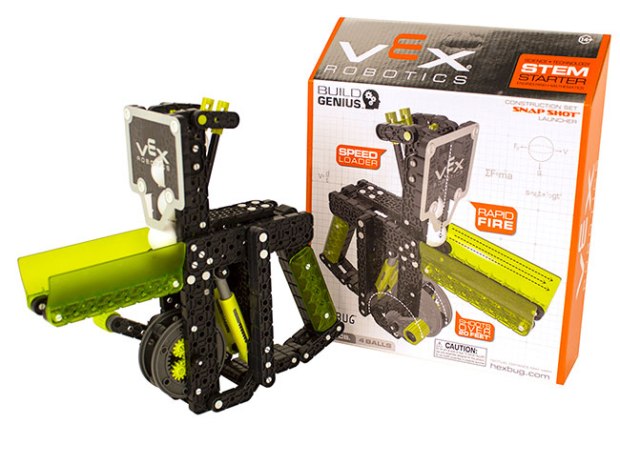 Our 14- and 16-year-old testers found the VEX Robotics Snap Shot construction kit challenging, but they did it on their own without any adult help. Younger builders might want to ask for some assistance. After construction, the testers put it to use on a pingpong table as a rapid-fire pitching machine. $19.99, hexbug.com