What You'll See at the 2017 Winter X Games
When: January 26-29
Where: Aspen, Colorado
Watch It: Catch all the extreme action on ESPN.
Snowboarders take on half-pipes and ramps, skiers launch themselves three stories high and snowmobiles zoom around a wickedly treacherous course. The Winter X Games is a high-flying action-sports competition featuring 250 of the world's best athletes.
Nine-time snowmobile SnoCross champion Tucker Hibbert tells Boys' Life the Winter X Games is "the ultimate adrenaline rush." And 2016 snowboard SuperPipe champion Matt Ladley calls it a revolutionary competition.
"Every year something groundbreaking happens in skiing, snowboarding and snowmobiling," he tells us. "You can't say that for any other contest on Earth."
Snowboarding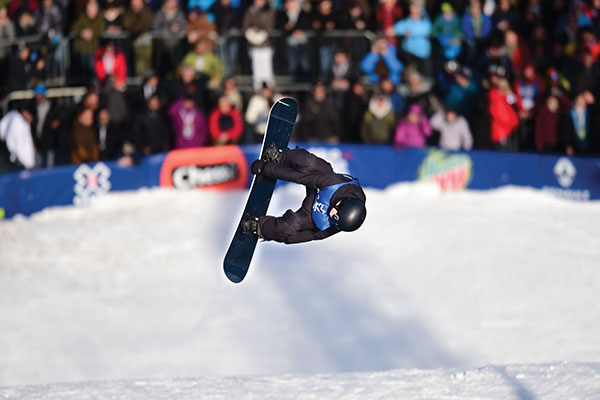 Big Air
Big Air is all about, well, getting big air. Riders speed toward a 45-foot ramp, hurling themselves nearly 100 feet through the air, twisting, turning and flipping in the process. In 2016, the winning run came when Max Parrot landed the first-ever cab triple cork 1800.
Snowboard SuperPipe
Aerial antics and pipe prowess are key in SuperPipe. Riders drop into the 567-foot-long icy tunnel of snow and swoosh up the side, catching up to 30 feet of air. There are eight to 10 tricks per run. Last year's champ was Matt Ladley, who won with a run that featured a combination back 900 into a front 1260 followed by a method and back-to-back doubles. "The best thing about the SuperPipe is how each rider can push themselves to go bigger than last time," Ladley says.
Slopestyle
It's downhill all the way as riders prove their ability to handle a variety of terrain by combining big air and tough tricks into one awesome run. There are jumps, rails, tabletops and other obstacles scattered along the course that's nearly five football fields long. In 2016, gold medalist Mark McMorris won with back-to-back triple cork 1440s.
Special Olympics Unified
The event aims to increase acceptance for all competitors, pairing professional action-sports athletes and Special Olympics athletes for a total of 10 two-person teams. Each team member takes one run on two competition courses, with the pro athletes racing against one another and Special Olympics athletes racing each other. The combined best times of each team determine the results.
Skiing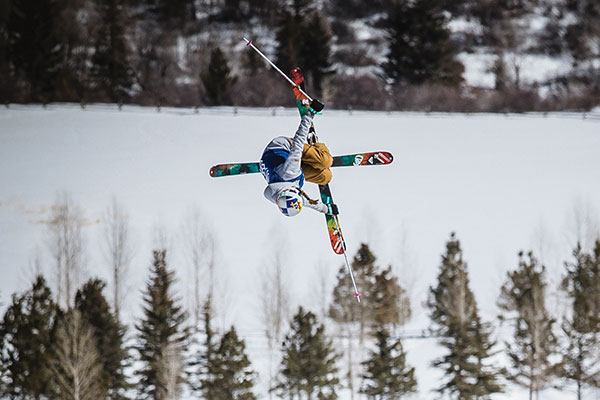 Big Air
Imagine the snowboard version, but on skis. Last year's champion was X Games rookie Fabian Bosch, who won with back-to-back triple corks.
SuperPipe
Snowboard SuperPipe, but on skis. Kevin Rolland won gold in 2016 as the last skier to compete, performing an impressive run that included a switch double cork 1080 safety, a right double cork 1260 mute, a left double cork 1260 mute, a right side 900 tail and a double 1080 tail.
Slopestyle
Snowboard Slopestyle, but on skis. Five-time X Games medalist Jossi Wells won his first gold last year with a run that included a double cork 1260 mute on the first jump, a switch right double 1080 safety on the second jump and a switch double cork 1440 safety on the last jump.
Snowmobile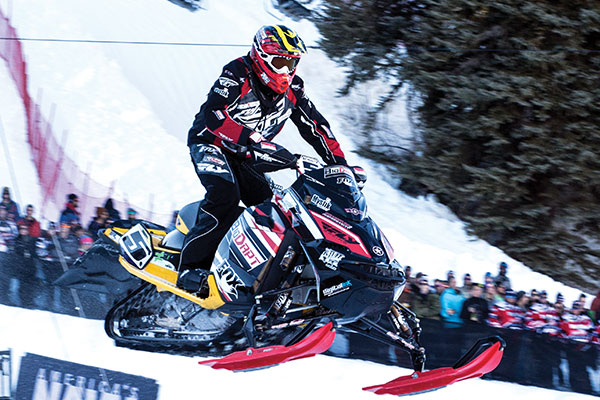 SnoCross
It's NASCAR-meets-snow as 10 high-speed snowmobiles go head to head for six laps along an oval course six-tenths of a mile long and lined with rollers, jumps and high corners. Hibbert is going for his 10th consecutive gold medal this month. "It's almost unbelievable that we've got nine in a row," he says. "I'm thankful to be surrounded by good, hard-working people."
SnoCross Adaptive
Think SnoCross, but with snowmobiles specially designed for adaptive riders — athletes whose bodies work differently than those of other snowmobile riders. Last year, Mike Schultz, the most decorated adaptive athlete in X Games history, took gold with a blistering time of 4:32.944.
Freestyle
This event is all about landing the best possible series of tricks on a timed run. Last year's champ, Joe Parsons, performed a Parsby flip (a tricky backflip in which the rider lands facing backward on the snowmobile).
Best Trick
This event returns to the X Games for the first time since 2012. Riders have one shot at winning over the judges as they barrel toward the ramp using their originality — and sheer fearlessness — to land the best possible trick. Expect this event to be a crowd favorite.
New in 2017: Snow Bikes
2017 marks the debut of this speedy event in which modified dirt bikes (the wheels are swapped for a front ski and snowmobile track) race down a track. This mix of motocross and snowmobiling has grown in popularity in snowy spots across the country.
Inspire Leadership, Foster Values: Donate to Scouting
When you give to Scouting, you are making it possible for young people to have extraordinary opportunities that will allow them to embrace their true potential and become the remarkable individuals they are destined to be.
Donate Today