25 of the Best Toys, Games and Gadgets of 2017
After hours and hours of testing, here are some of the best ways to have fun this holiday season.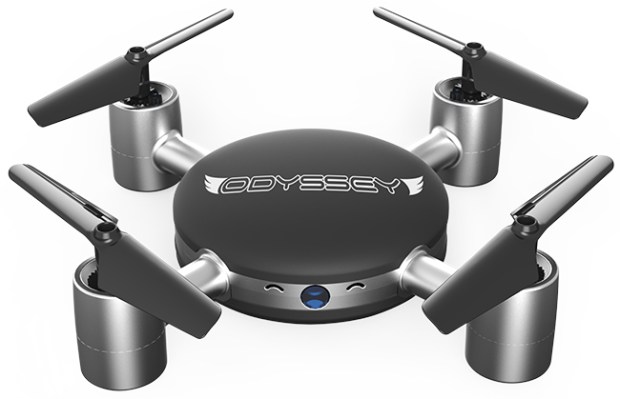 EYE IN THE SKY
We've tried out lots of drones over the years, and Infinity NX is one of the easiest to control once you get the hang of it. You can use your smartphone or the included controller to fly it. It does a good job of hovering without drifting, and takes quality video and photos. Our 15-year-old tester says, "I liked being able to see video from the drone while I was flying it. And it was pretty durable — when we crashed it onto the roof, it didn't break." ($79.99, odysseytoys.com)
Before using this and other flying toys, visit knowbeforeyoufly.org for guidelines from the Federal Aviation Administration.
---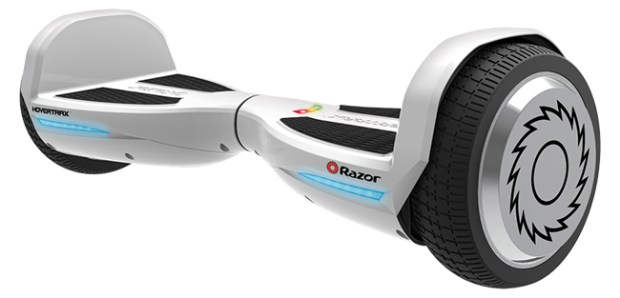 HAPPY BALANCE
Check out this latest hoverboard from Razor. Hovertrax 1.5 touts "EverBalance" self-balancing technology, which our testers report makes a BIG difference. Beginners were able to get going on the board pretty much immediately. You can cruise up to 6 miles per hour on it for about 45 minutes before recharging. ($299.99, razor.com)
Razor was the first U.S. brand to receive the UL 2272 listing for safety, ensuring Hovertrax 1.5 meets or exceeds the highest fire and electrical standards.
---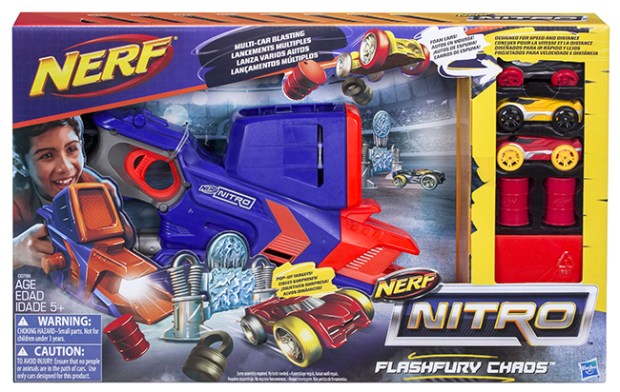 NEW WAY TO NERF
Nerf foam cars. Pop-up targets. Long-jump ramp. Blaster. What's not to love? With the Nerf Nitro FlashFury Chaos set, shoot mini-cars from the blaster and make up your own tricks. You can also combine different Nerf Nitro sets to extend your customized stunt courses. ($29.99, hasbrotoyshop.com)
---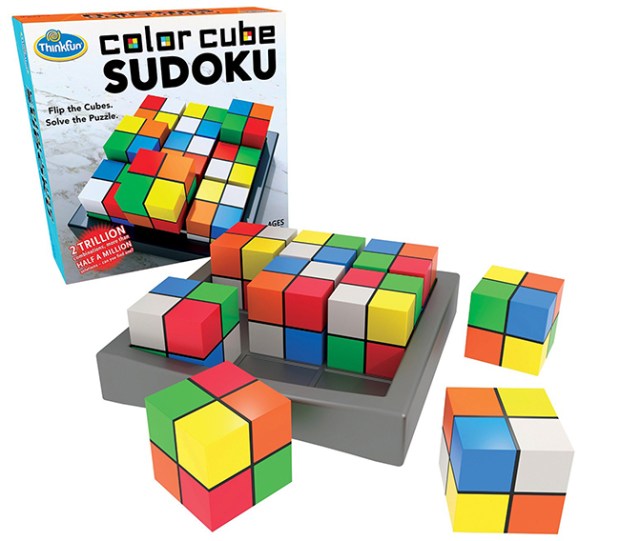 FLIP FOR IT
According to our 13-year-old tester, "Kids who love brain teasers will like this." With Color Cube Sudoku, you flip and rearrange the cubes until each color appears once in every row and column. It's a fun challenge! But here's a word of caution from our tester: "The box says 8 and up. Eight-year-olds will probably find it really hard." ($19.99, thinkfun.com)
---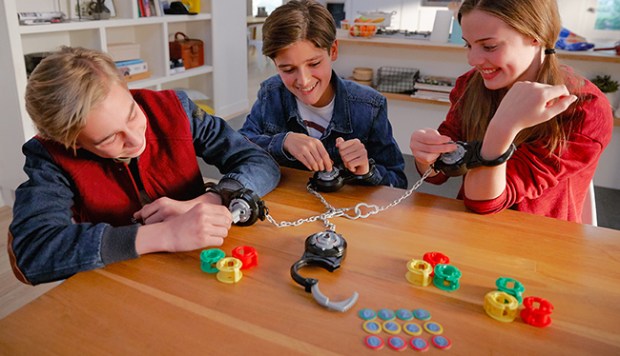 A-MAZE-ING GAME
Handcuffed together, players have to figure out mazes to get free. Our 9-year-old player says the Spy Code Break Free game is "really fun. But be prepared. It's gonna be hard." No worries, though. There are three levels of difficulty. And if your maze is too hard, there's an emergency release! ($19.99, spycode.toys)
---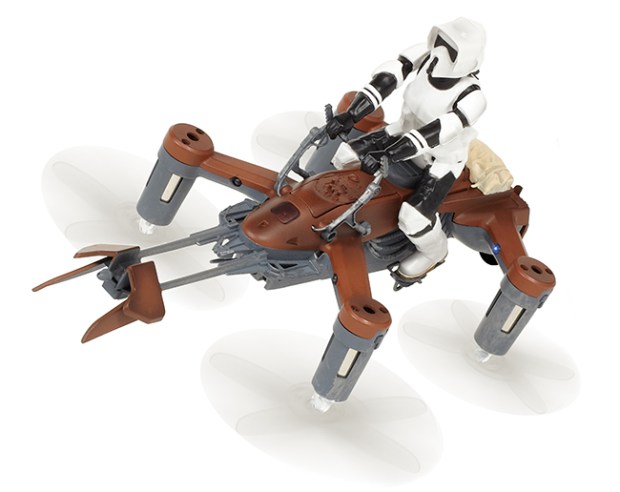 BATTLE BIKE
When you open the Star Wars 74-Z Speeder Bike drone's package, the stand lights up and Star Wars music and sound effects blare. This drone is easy for beginners, thanks to its training mode that automatically launches and lands the vehicle and keeps it at a steady height. After getting the hang of it, race and battle with your buddies. The battery lasts only 15-20 minutes, but it comes with two batteries, so charge one while using the other. ($179.99 propelrc.com)
Before using this and other flying toys, visit knowbeforeyoufly.org for guidelines from the Federal Aviation Administration.
---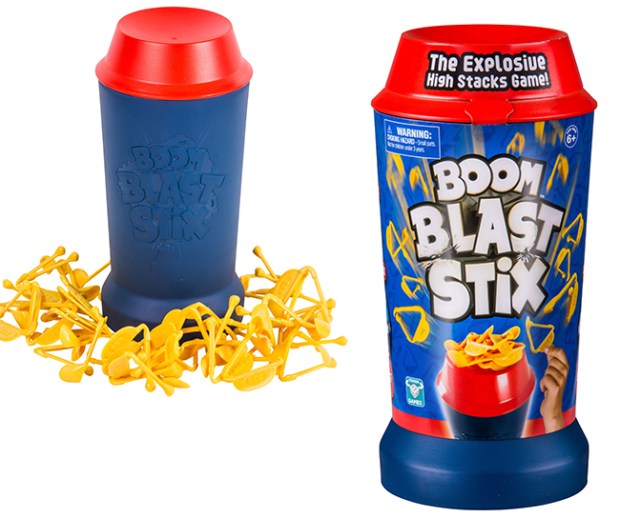 BUILDING SUSPENSE
With Boom Blast Stix, you're guaranteed a blast. As players take turns building the stack, the suspense builds. Since the stix pieces are sensitive, interlocking springs, the stack can go off at any moment. "It was really fun," our 9-year-old tester reports. "And, um, it involves a lot of screaming!" ($14.99, moosetoys.com)
---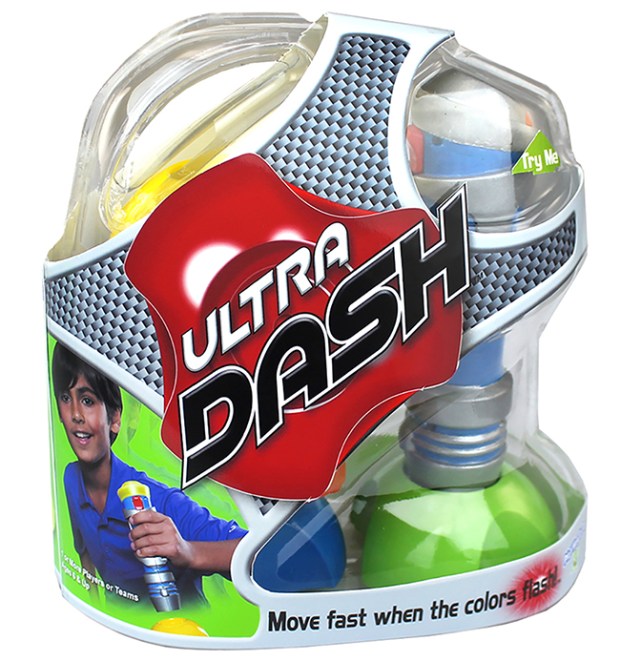 DASH MASH-UP
With Ultra Dash, match the color of your flashing tagger to the color of the targets as fast as you can. Play three different fun games: Beat the Clock and Target Tally for solo or multiple players and Relay Race for team play. They all involve time and speed. Our testers report that "the idea is awesome," and the game is perfect for Scout meetings. ($24.99, playmonster.com)
---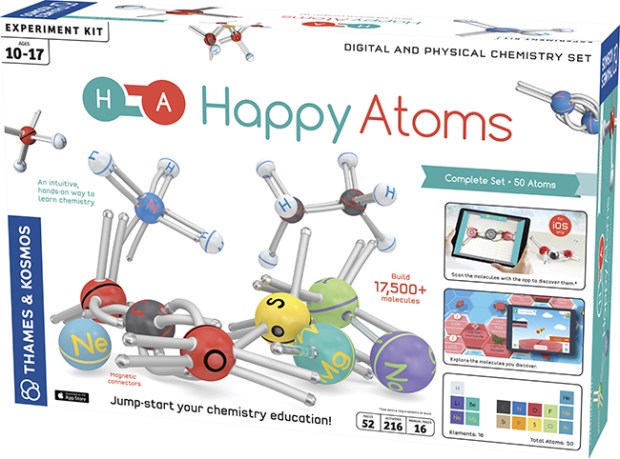 DON'T WORRY — BE HAPPY
Chemistry has never been more fun. Really. With Happy Atoms, snap together your own magnetic molecular model. Then find out what molecule you've created by using the included app. Snap its photo, and image-recognition technology identifies it from among tens of thousands. Our 11- and 15-year-old testers went on a super-fun learning quest. Really! ($159.95, happyatoms.com)
---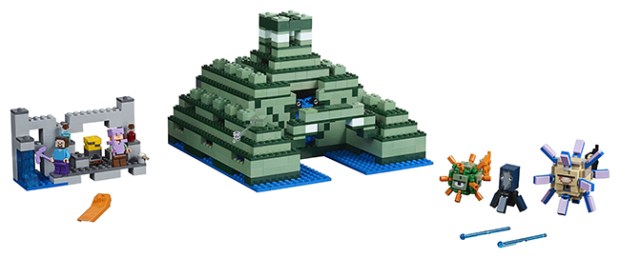 UNDERWATER ACTION
You can't really go wrong with Lego or Minecraft, so here's Lego Minecraft: The Ocean Monument. Get ready for "underwater" action with your enchanted armor and sword. There are three different construction configurations, and it comes with two minifigures (Steve and Alex), plus squid, guardian and elder guardian. ($119.99, lego.com)
---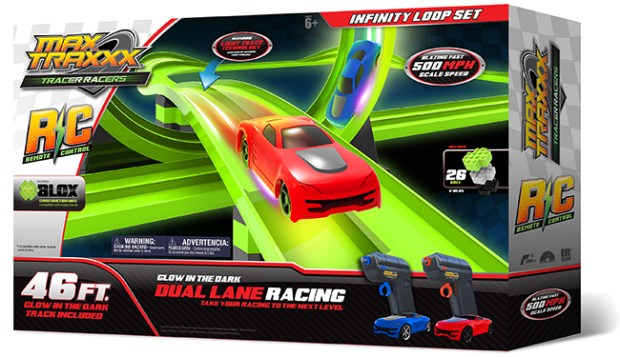 LIGHTS-OUT RACING
Yeah, it's blazing-fast racing, but the best part of the Tracer Racers Remote Control Infinity Loop Set is that it's done in the dark! "Light Trace Technology" turns your race into a light show, with cars streaking light along the track. Our testers — a family of four kids — report, "It's so cool, because you can play it in the dark! The track is easy to put together, but you can have fun for hours." ($119.99, skullduggery.com)
---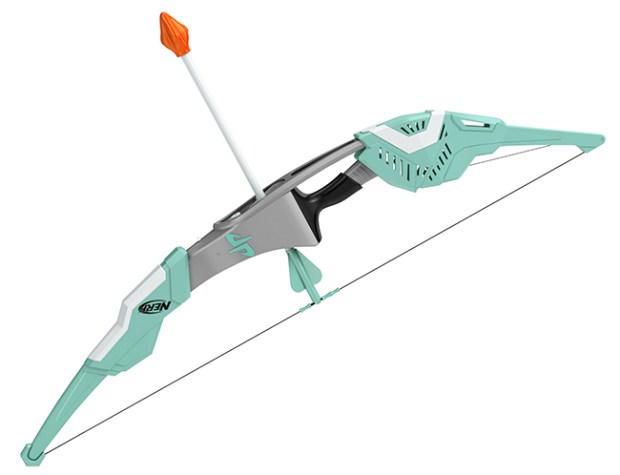 BULL'S-EYE FUN
Bow-and-arrow target practice has just gotten ginormously more fun. As the biggest Nerf bow ever, the DudePerfect Signature Bow can shoot more than 100 feet. It comes with a bow, a round target with a stand and two Nerf arrows. ($59.99, nerf.hasbro.com)
---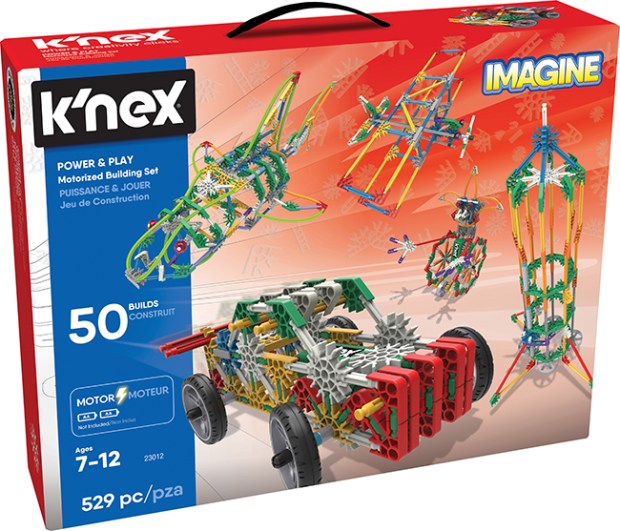 MODELS THAT MOVE
Build 50 different motorized models, such as cars, planes and robots, with the K'NEX Power & Play Motorized Building Set. And, of course, you can create your own original models. Although the pieces weren't the easiest to take apart, our 8-year-old tester built a fan and says, "It was very sturdy. I liked how you could build different things with it. I like that the fan really worked." ($59.99, knex.com)
---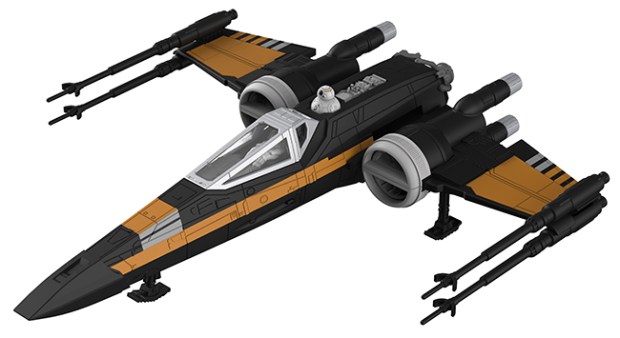 STAR WARS WITH A SNAP
Here's yet another way to get ready for The Last Jedi: with the new Revell Snaptite Build & Play Star Wars vehicle model kits. There's the Resistance A-wing Fighter, Kylo Ren's TIE Fighter and First Order Heavy Assault AT-M6 Walker. They're easy to put together and include moving parts, lights and sounds. ($19.99 each, revell.com)
---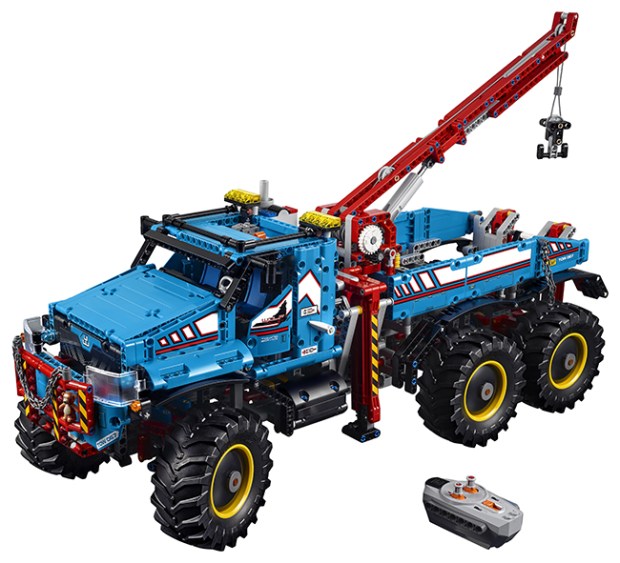 UP FOR A CHALLENGE?
The Lego Technic All Terrain Tow Truck is a very technical, complicated toy to put together. If you're younger than 11, grab a trusted adult and get ready to work. But the results are awesome. The truck is cool and rugged. "It actually took us several days," our 10-year-old tester says. "But once we got it finished, it was great. I like how you can control the wheels and the gears and pulleys all separately." ($289.99, lego.com)
---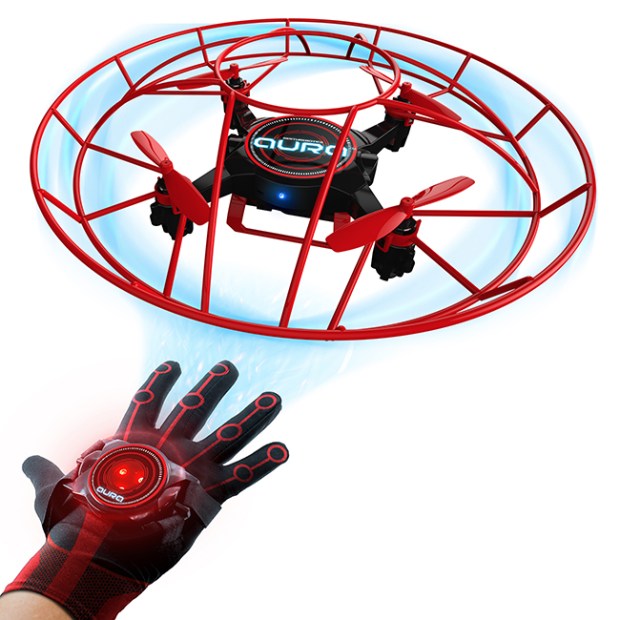 LIKE MAGIC!
Pilot the Gesturebotics Aura drone simply by moving your hand. Seriously! All it takes is the glove controller that connects with the drone via Bluetooth. Our tester says it was "kind of like magic how it responds to your hand gestures," including flips! Cool fact: This drone uses technology previously used only in military applications. ($99.99, aura-drone.com)
Before using this and other flying toys, visit knowbeforeyoufly.org for guidelines from the Federal Aviation Administration.
---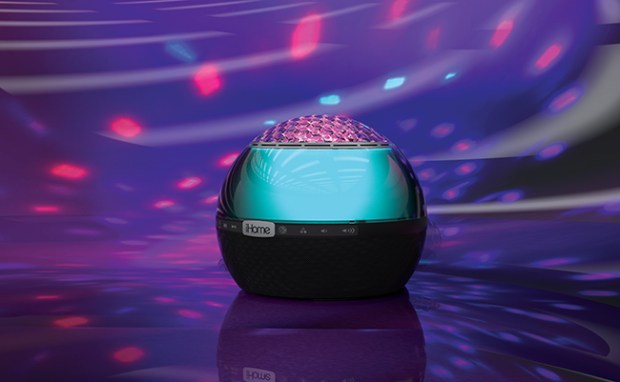 PARTY TIME
With the iHome iBT175 speaker, your house will be the place everyone wants to hang out. After all, it's not just a speaker — it changes colors and projects a light show on the ceiling to the beat of your tunes. You can stream audio wirelessly from a Bluetooth device or directly via the aux-in jack. ($129.99, ihomeaudio.com)
---
FUN WITH ROBOTICS
Play games, learn about robotics and coding, build projects and more with this fun little robot. The Dot Creativity Kit includes all sorts of accessories and three different apps. According to our 10-year-old tester, "It was easy to understand what cues did what and how the robot would respond to the commands I gave it." ($79.99. Dot is for ages 6+. The Cue robot model for ages 11+ ($199.99). makewonder.com)
---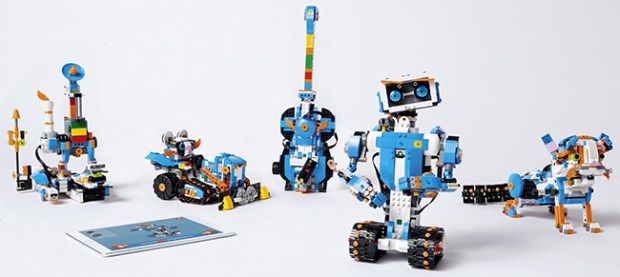 BUILD, CODE, PLAY!
The Lego Boost slogan says it all: Build. Code. Play. Build a robot, cat, guitar, multi-tool rover or autobuilder. Then use the app to program the command codes — for instance, you can make the cat's eyes, ears, tail and body move. Too boring? Then make it sing and slurp! According to our 9-year-old tester, it's "fun and easy to build!" ($159.99, lego.com)
---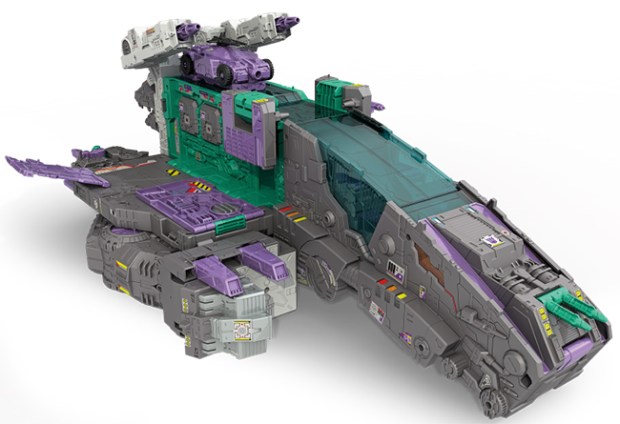 TRYP OUT
Titans Return Decepticon Necro & Decepticon Full-Tilt Trypticon Transformer. Yeah, it's a mouthful, but you get all that plus Spaceship and City modes. What else can we say? It's Transformers! ($149.99, transformers.hasbro.com)
---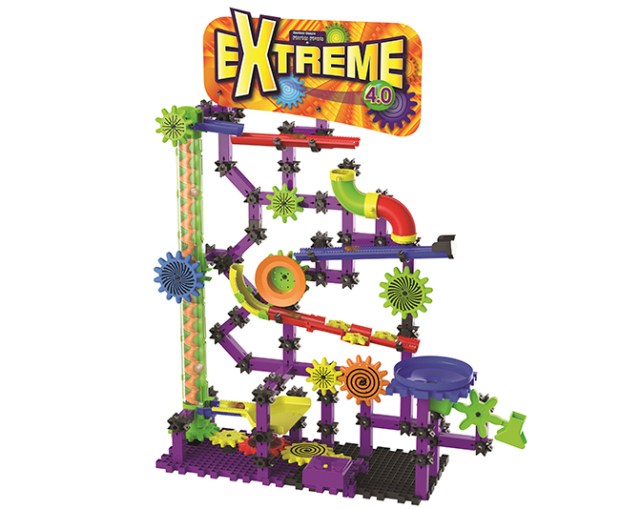 MECHANICAL MANIA
Put your engineering skills to use with Techno Gears Marble Mania Extreme 4.0. The 3-D connectors and motorized power lifter will boost the cool factor of your marble maze designs. Although the pieces are a bit of a challenge to take apart, our 12-year-old tester says, "It was fun to change things around and see where the marbles would roll." ($39.99, tlji.com)
---
ZIPES!
We let our testers loose with Zipes Speed Pipes, unsure of what would happen. They started twisting the pipes into weird shapes and using the remote control to launch the glow-in-the-dark car. It kept them laughing for hours. One of them says, "The car drives through the pipes like a hamster, but it's really fast. I like it when it flies out of the end of the tube." (Performance Pack starter set: $59.99, neat-oh.com)
---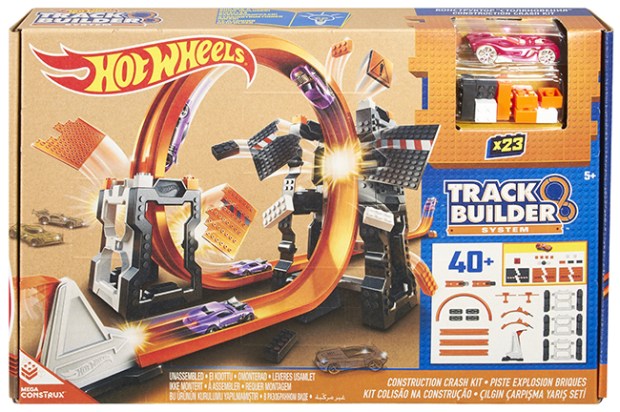 CRASH BASH
Hot Wheels has combined its tracks with building bricks in its Track Builder Construction Crash Kit. It's a fun challenge to put together the four different designs and fire your car down the track. You have to get it just right to crash through the barriers! ($26.99, hotwheels.mattel.com)
---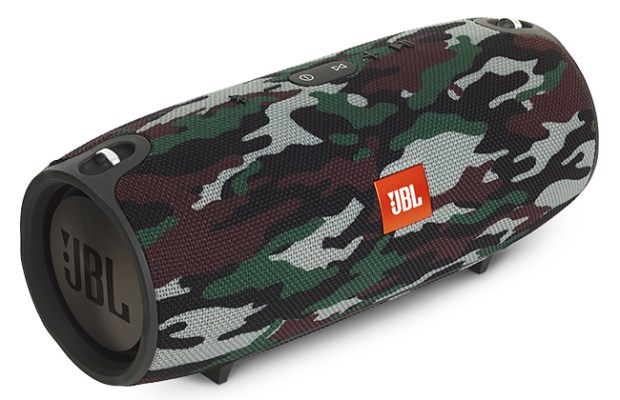 FLIP OUT
It's a little guy, but the JBL Flip 4 speaker pumps out powerful sound. Wirelessly connect two Bluetooth devices and get up to 12 hours of play time. And it's waterproof, so no worries if you're caught out in the rain, you spill a soda on it or it falls in the pool. ($89.95, jbl.com)
---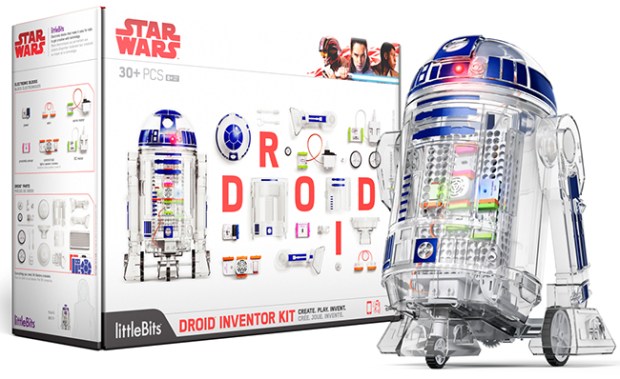 THIS IS THE DROID YOU'RE LOOKING FOR
It's an actual programmable R2 unit! What more could a Star Wars fan want? The Droid Inventor Kit is challenging to build. Our 10-year-old tester needed help from an adult with the first steps, but once you get it up and running, it's so cool. The foot-tall robot can accomplish basic tasks and go on more advanced missions. You can also reconfigure it to look different, but why would anyone want it to look like anything besides R2-D2? ($99.95, littlebits.cc)
Inspire Leadership, Foster Values: Donate to Scouting
When you give to Scouting, you are making it possible for young people to have extraordinary opportunities that will allow them to embrace their true potential and become the remarkable individuals they are destined to be.
Donate Today