4 Interesting Factory Tours Around the Country
There's no better way to see American innovation at its finest than to visit a factory at work. On factory tours, you experience the complex process of creation, realizing that planes, baseball bats and money do not grow on trees. And you might even get some free samples on the way out.
LOUISVILLE SLUGGER MUSEUM & FACTORY
Louisville, Kentucky | sluggermuseum.com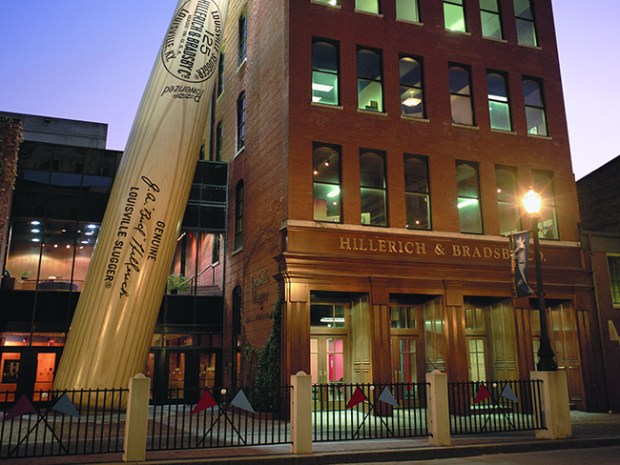 The largest baseball bat in the world, towering over the Hillerich & Bradsby factory, tells you this is the home of Louisville Slugger. Since 1884, almost every baseball great has used a variation of this bat. View some of them in the museum, including the one Hank Aaron used to hit his 700th homer and Babe Ruth's 1927 bat.
You will see a 13-minute fi lm on the art and skill of hitting, and then get a guided tour inside the factory. A half-dozen automatic lathes shave out a new bat in seconds. Employees also demonstrate how to carve a bat by hand. You'll get a miniature 16-inch bat as you leave.
BEN & JERRY'S
Waterbury, Vermont | benjerry.com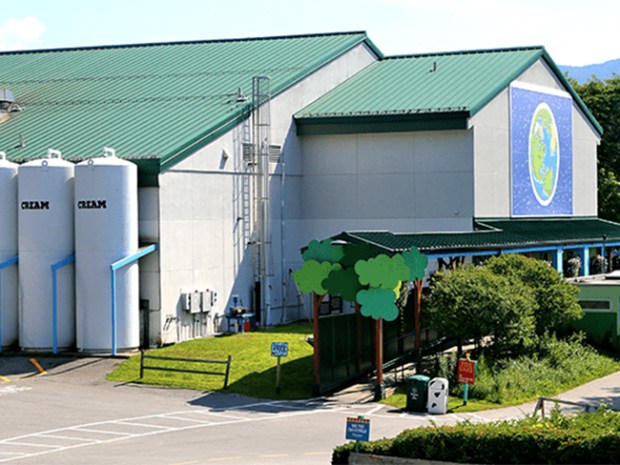 Get the scoop on the ice-cream making process from cow to carton. A short movie tells how Ben and Jerry completed a $5 university correspondence course on ice-cream making to become manufacturing giants in the industry.
Then take a behind-the-scenes tour of the plant and watch workers churn out ice cream to the beat of rock music. Perk of the job: Every Ben & Jerry's worker goes home with three free pints of ice cream a day. Visitors get to sample some of the flavors from their flavor lab. You can also go to their website and suggest new ice-cream flavors and names.
BUREAU OF ENGRAVING AND PRINTING
Washington, D.C. and Fort Worth, Texas | moneyfactory.gov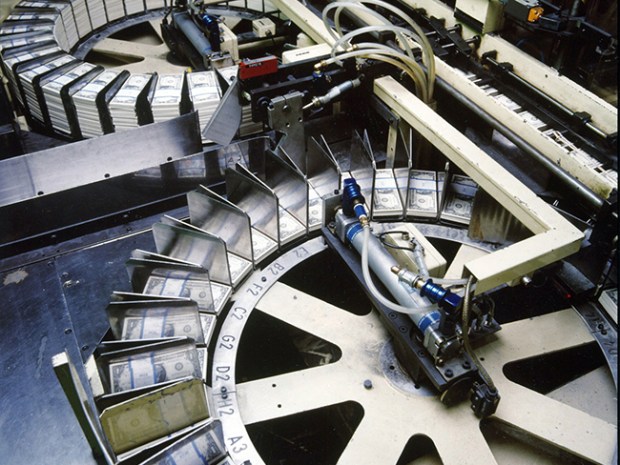 The smell of ink is overwhelming, and the monotone voice heard from the speakers on this self-guided tour is straight out of a 1950s science film. Still, this tour of America's "money factory" is a must see.
The presses print more than 8,000 sheets per hour, at 32 bills per sheet. The sheets are then stacked, examined and cut into individual bills. Thus, in the 40 minutes it takes to tour the facility, your entire life's earnings have easily been surpassed. No free samples here.
BOEING
Everett, Washington | boeing.com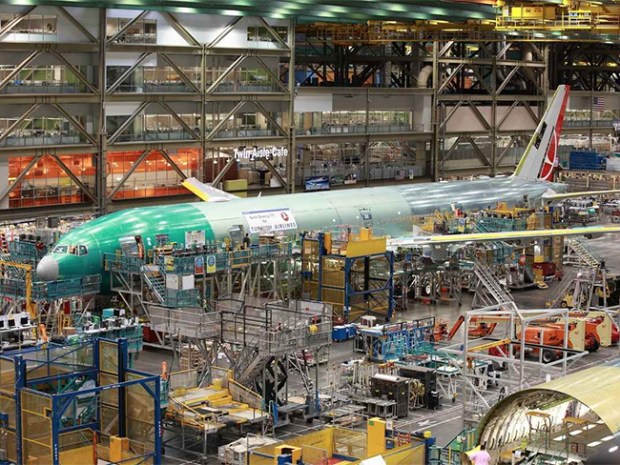 The short video at the introduction to the Boeing tour can't prepare you for the immensity of the building you're about to gaze upon. The assembly area is a mind-boggling 11 stories high and 98 acres long, forming the largest building in the world as measured by volume.
A guide takes you to two different viewing areas that overlook the factory floor, where workers attach plane wings and nose cones onto the latest 747s, 777s and 787s. Don't expect an entire plane to be created right before your eyes. A new plane rolls out every five days.
SOME OTHER FASCINATING TOURS
CORNING MUSEUM OF GLASS | Corning, New York
Watch master glassblowers perform wonders in the popular Hot Glass Show.
JULIUS STURGIS PRETZEL BAKERY | Lititz, Pennsylvania
Twist your own "softy" pretzel in America's oldest pretzel factory.
FORD MOTOR COMPANY | Dearborn, Michigan
Learn the history of Ford, and then watch the latest F-150 trucks being assembled.
HOMESTAKE GOLD MINE | Lead, South Dakota
Take a surface tour of what was the oldest operating mine in the United States until it closed in 2002, and learn Black Hills Gold Rush history.
Get ideas for tons of other tours from Watch It Made in the U.S.A. by Karen Axelrod and Bruce Brumberg. $21.95 softcover, Avalon Travel, factorytour.com
Inspire Leadership, Foster Values: Donate to Scouting
When you give to Scouting, you are making it possible for young people to have extraordinary opportunities that will allow them to embrace their true potential and become the remarkable individuals they are destined to be.
Donate Today