Youth Angler Education Day Gets Scouts Fishing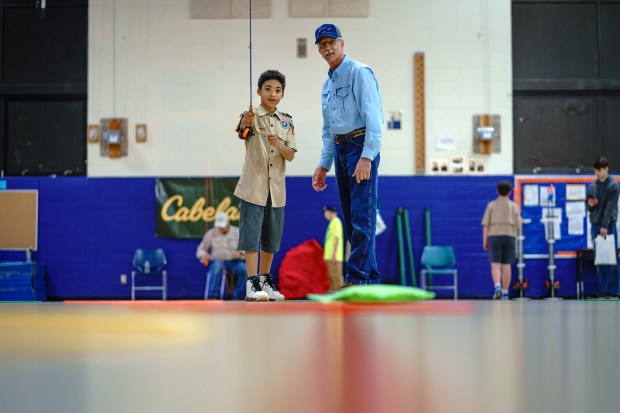 There's a lot more to fishing than catching fish.
At the Greater St. Louis Council's annual Youth Angler Education Day in Webster Groves, Missouri, Cub Scouts and older Scouts learn fishing skills from local BSA Certified Angling Instructors and a club called Fishing's Future. There are more than 30 stations, and each one focuses on a different part of fishing.
First, you have to learn how to use a rod and reel. Casting is easy once you get the hang of it. But like everything else, it takes practice.
What's the Bait Deal?
No matter how good you get at casting, if you're using the wrong bait, it won't matter. At this event, the Cub Scouts and older Scouts learn which baits to use in certain situations.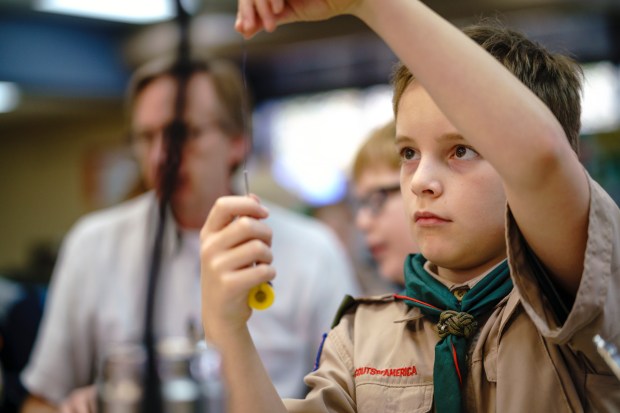 Sometimes, an artificial lure that looks like a tasty fish treat is the best option. At other times, fishermen might use a live bait.
>"I touched live bait," says Alex Harrell, a 9-year-old Webelos Scout from Pack 449 in St. Clair, Mo. "They had maggots. They had worms. They had a lot of bait."
To learn how to actually put the bait on a fishing hook, the Cub Scouts put gummy worms on fake hooks.
"My job was to teach kids how to bait a hook," says Francisco Becerra, a 10-year-old from Pack 314 in Webster Groves. "I like to teach fishing to the younger kids like the older kids did for me when I was a little Cub Scout."
Other stations include fish identification, habitats, rules and regulations, fly casting, boating safety, Leave No Trace and first aid. (Trust us: Those hooks are sharp. They hurt when they poke your skin.)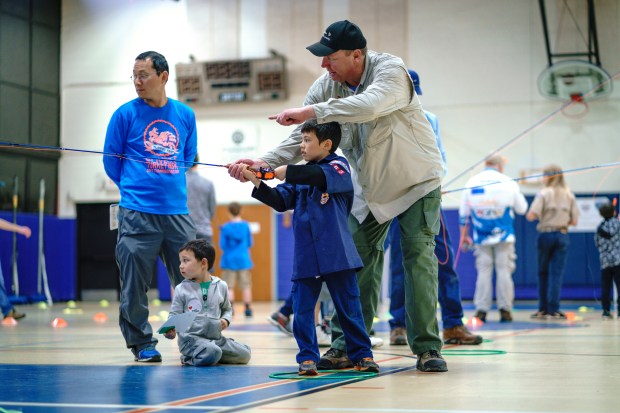 But there's one fishing skill that might be more important than all the rest: patience.
After all, that's why they call it "fishing" and not "catching."
When did you learn to fish? Drop us a comment after the jump!
Inspire Leadership, Foster Values: Donate to Scouting
When you give to Scouting, you are making it possible for young people to have extraordinary opportunities that will allow them to embrace their true potential and become the remarkable individuals they are destined to be.
Donate Today